Goodbye job applications, hello dream career
Seize control of your career and design the future you deserve with
Motivation check crucial for young lawyers
A prominent barrister has urged year 12 students contemplating a law degree to review their motivation before taking the leap.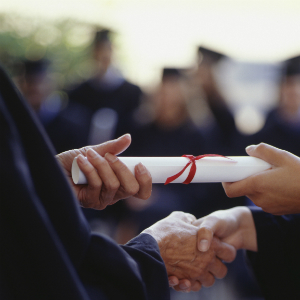 Julian Burnside QC has stressed the need to ensure that aspiring and new lawyers do not lose sight of their initial drive to join the profession.
You're out of free articles for this month
To continue reading the rest of this article, please log in.
Create free account to get unlimited news articles and more!
Sharing his views about what things future lawyers must do to prepare for tomorrow, Mr Burnside underscored the importance of recalling and cultivating one's sense of social responsibility throughout their career.
"Why do people spend years studying hard to take up a job and then forget why they're doing that job?" Mr Burnside said.
"The point of it is, a person's career will not be satisfying and fulfilling unless they continue to pursue the ideals that inspired them to take that course initially."
The respected Melbourne barrister has practised law for 40 years and took silk in 1989. Specialising in commercial litigation, trade practices and administrative law, Mr Burnside was made an Officer of the Order of Australia in 2009 for his work as a human rights advocate, as well as for his services to the arts and the law.
Noting his concern when actors in justice systems "forget justice is the point of it all", Mr Burnside said he has observed many lawyers become more preoccupied with profit than justice.
"A lot of young lawyers lose their interest in justice after a while. And that's a great pity," he said.
"I think it's probably worth recognising that we have a legal system which is designed to support a justice system and justice is what it's all about."
VIEW ALL
McAuley College year 12 graduate Ruby Harrigan completed her Higher School Certificate last year. She is firm in her vision to a forge a career in international or humanitarian law.
Weeks before universities released main round offers to school-leavers across the nation, Ms Harrigan spoke to Lawyers Weekly about her study options. The Grafton local said she wanted a degree that would help her make a positive contribution to the world but remained realistic about the challenges facing her.
"I am willing to try anything to get to where I need to go or to make my path there," Ms Harrigan said.
"I just feel like humanitarian law is the avenue where I can best help contribute to humanity."
In December, the year 12 leaver had been granted early entry to Macquarie University, however was also weighing up legal studies at the University of Melbourne or University of Monash.
Ms Harrigan identified a book titled Where children sleep by photographer James Mollison as being a catalyst for her urgent sense of social responsibility. The photo series, gifted to the aspiring lawyer when she was in year 10, features portraits of children from around the world and photographs of the condition of their sleeping quarters.
"The book is basically about inequity across the globe […] and it really struck a chord with me," Ms Harrigan said.
"It's a huge, idealistic goal and probably something that's cliché but I think that it's so important to use my education and try to break the cycle of poverty in different countries.
"I just feel like law is the avenue where I can best help contribute to humanity."
Mr Burnside's advice for the next generation of lawyers was to remember why they embarked on their legal careers. Doing so, he suggested, would not only cultivate their sense of social responsibility but also make them happier.
"Law students will often tell you, if you ask them, that the reason they studied law was because of a concern about justice," Mr Burnside said.
"There are many occupations that are valuable and important but there are not too many occupations you can think of where a person forgets why it is that they're doing what they do."