Goodbye job applications, hello dream career
Seize control of your career and design the future you deserve with
President Trump slammed by lawyers as inspiration to 'brutal dictators'
US President Donald Trump has been called out by Australian Lawyers for Human Rights after recent comments that suggested people should engage in "medieval torture".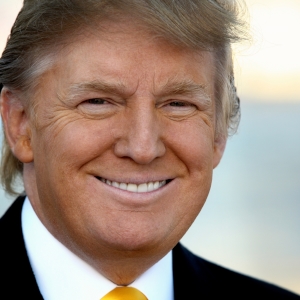 In his first televised interview since his inauguration, President Trump said that torture "absolutely works" and suggested that Americans should engage in it because ISIS is doing it and "we have to fight fire with fire".
You're out of free articles for this month
To continue reading the rest of this article, please log in.
Create free account to get unlimited news articles and more!
ALHR hit back at the new US President, saying that it would like to remind him that it is well established in international law that freedom from torture is a human right, "without exception".
"The international community of nations has agreed that the prohibition of torture and cruel, inhuman or degrading treatment or punishment is a fundamental principle of international law, from which no derogation is permitted," ALHR president Benedict Coyne said.

"President Trump should have the foresight that his words may inspire systemic human rights abuses beyond America's borders."
Mr Coyne said that in making such statements, President Trump "sounds like a torture-totin' totalitarian, which is bound to encourage other brutal dictators around the world to rule with cruelty".
"It is completely unacceptable that 'the leader of the free world' could hold such misguided and erroneous beliefs," he added.
"The statistics, studies and non-alternative facts show that torture does not work, full stop. It would be prudent for the leader of the world's greatest superpower to learn some basic principles of international law and then lead with wisdom, not ignorance."
Mr Coyne noted that many international human rights agreements, such as the International Bill of Human Rights, which both the US and Australia have signed and ratified, provide that some human rights can be derogated from by restrictions provided at law and which are necessary to protect national security, public order, public health or morals, or the rights and freedoms of others.
"Freedom of speech, for example, is restricted in order to protect the rights and freedoms of others. The prohibition on torture is not restricted, it is absolute," he said.
VIEW ALL
Following these comments by President Trump, ALHR called on Foreign Minister Julie Bishop in her bid for Australia's election to the UN Human Rights Council to strongly condemn these comments and beliefs of the new US President as "they have no place in a decent, dignified, civilised and democratic world".
"Even straying out of the realms of legal principle, we find that there is no compelling evidence that torture actually works," Mr Coyne said.
"In fact, even the American Senate report released in December 2014 after a four-year, $40 million investigation concluded that CIA torture and 'enhanced interrogation' techniques did not work and produced either faulty intelligence or no intelligence at all.
"It appears that once again President Trump is playing fast and loose with the 'alternative truth'."