Goodbye job applications, hello dream career
Seize control of your career and design the future you deserve with
Firm politics to make or break junior lawyers
One principal has said the "political savvy" increasingly required in law firms is allowing some junior legal professionals to thrive while others languish.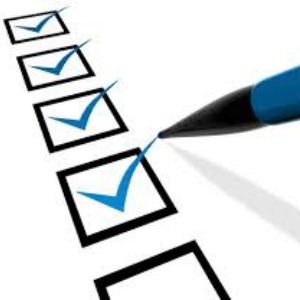 Speaking to Lawyers Weekly following the release of his book Junior to Partner in Under 5 Years, Cullens Patent and Trade Mark Attorneys principal Bradley Postma (pictured) said one of the keys to a new-to-industry legal professional being successful is knowing how to adapt to ever-present "firm politics".
You're out of free articles for this month
To continue reading the rest of this article, please log in.
Create free account to get unlimited news articles and more!
"Law firms are increasingly political places and full of political people, so you have to have some political savvy about you," Mr Postma said.
"In a firm environment, particularly professional services firms, and particularly in larger firms, there's a fair few megalomaniacs and psychopaths in the partnership, so you have to be careful about how you handle these people.
"In order to progress to partnership, the main criteria for getting there is billings, not necessarily if you're a good bloke and you get along with everybody, so what you find is a lot of people do get promoted and they're the partners so they're in charge, and they're not necessarily the nicest people to work for, so you have to be smart and play by the rules. If you don't play by the rules, you find yourself on the receiving end of a quick exit."
By the same token, Mr Postma said junior lawyers need to identify whether or not they're in the right working environment – the sooner, the better.
"A lot of people will languish under a tyrant of a partner that they hate for years on end, with no chance of promotion and without being appreciated. They would've been better off if years ago they recognised that and looked for a firm or environment that suits them best," he explained.
"What I've seen over my career is that when people are in the right firm for them they will do very well, but they will always struggle if they're in a poor match of environment.
"It may be that smaller firms suit them better as they can be more flexible, people tend to be a little bit more easygoing, people are more worried about getting the job done, rather than their careers. Larger firms can be more competitive, but there are advantages. This can be more remuneration, more structured career paths, etc. You've got to identify what suits you best."
VIEW ALL
However, in an ideal world, Mr Postma said junior lawyers should identify whether they fit with the environment of a firm before they start working there, to avoid repercussions further down the track. He noted that there are telltale signs to watch out for during the initial interview process.
"The people that interview you for the more junior jobs are the people you'll be working for, but you've got to remember that it's a two-way street. If you don't like the vibe then don't commit to it," he advised.
"For example, after I got the sack I had two interviews with two different firms. I got a very bad vibe from one guy even though the job appeared much better. It was at a larger firm, very close to home but I just didn't get a good vibe.
"On the other hand, I interviewed with a firm up in Queensland – I'm originally from Melbourne – and the guy was terrific and I really gelled with him right away but it would involve me moving my whole life interstate.
"I chose that job and in the end it was a godsend because I made partner very quickly and I thrived. In hindsight, I'm certain that if I would've taken that other job I would have languished. So even though it was uncomfortable to do so, you have to make the smart decision for you."
Mr Postma's book, Junior to Partner in Under 5 Years, is geared towards legal professionals who want to know how to move up the ranks quickly.
The book is available at all major online bookstores and achieved a fourth-place ranking out of 185 in the Career Guides category for new releases on Amazon in December.
King & Wood Mallesons' national diversity manager Kellie Wade also recently spoke to Lawyers Weekly and shared some advice for the legal profession's up-and-comers.
Ms Wade said it is vital to set personal boundaries in the workplace, despite admitting that this can be difficult to enforce as a junior in a firm.