Goodbye job applications, hello dream career
Seize control of your career and design the future you deserve with
Travel insurance: blessing, burden or both?
As an aviation solicitor, I have seen more holidays damaged by injury than one could imagine, from severed fingers to third-degree burns, writes Thomas Janson.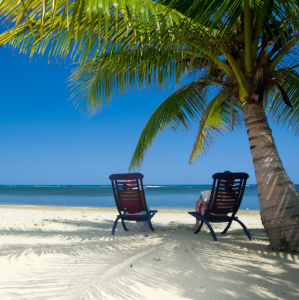 Just a month ago, Australian thrill-seeker Mal Bruce was sky-high, enjoying Japanese slopes in Niseko and having what he labelled "the trip of a lifetime".
You're out of free articles for this month
To continue reading the rest of this article, please log in.
Create free account to get unlimited news articles and more!
Hours after posting his adulation for the snow-covered city on 11 January, Mr Bruce was in for a painful shock. The 50-year-old from Sydney was lucky to be alive after racing down Hokkaido's ski run.
Mr Bruce broke six ribs in the front and one in the back, busted his knee, smashed one of his fingers and split his clavicle in two, making local headlines when he reported on the substandard treatment he received at the Japanese hospital that attended to his wounds.
It's not the first instance of an Australian travelling overseas and meeting an unexpected and devastating end to a hotly anticipated break.
Mr Bruce's story, like many others, reminds us of the importance of travel insurance – but whether it's always necessary is debatable. It's the added cost to a budget holiday that is left until the last minute. The $300 that seems to stretch your holiday budget beyond its limits, but the small investment does not always cover you for every eventuality.
What you need to realise is that most travel insurance deals come from companies doing their utmost to maintain profit margins first and offer assistance second. So, while a deal may look like it offers you a small lottery win in cover, there will be a number of hurdles to overcome before you are able to claim the cover you bought into.
There are three things you need to prove when making a claim for a travel insurance payout. The first is that you paid for it, the second is that you didn't use it and the third is that you didn't get reimbursed for it.
For example, if you are skiing in the Japanese snowfields, break your leg in two parts and have a doctor check your leg, send you for X-rays, transport you by ambulance and keep you in hospital for observation, it can be difficult to have a documented track of the medical work undertaken at every stage. Unless your doctor offers you an itemised account of his or her examinations, you may be put through an emotional journey before you're able to make a claim.
VIEW ALL
The journey that leads you to the hospital may mean you've missed a connecting flight, had to cancel a pre-paid hotel booking and lost money on both. While it's easy to show you paid in advance for those experiences, it is much more difficult to show you didn't use them.
The claims process is a trying one, but not impossible if you're willing to give up hours going through the motions of pursuing a claim with an insurer, from faxing documentation to pleading your case to travel insurance company call centres.
Since travel is already a sizeable expense for most people, the peace of mind of knowing you have an option to recover costs for your travel mishaps may be worth it. What most people don't know, however, is that many credit cards carry the added bonus of travel insurance coverage (usually on the provision that you have paid for your trip from that same card) on their own – meaning you are often paying for the same thing twice.
While the process of recovering costs from either your credit card policy or travel insurance policy is possible, a large caveat for many people is the fact that most policies will only recover costs of what you have already paid for – prior to your trip. If you are a spontaneous traveller that can also be a roadblock.
While preparation can occasionally prevent disappointment on your trip, not all eventualities are accounted for. Occasionally we get carried away with life before a trip and forget to check in with our banks for our credit card cover, or forget to buy insurance altogether.
In such a case, if your trip has come and gone, injury has been an unexpected part of that journey and if you think someone else may be liable, it could be worthwhile seeking legal representation to help recover your costs for you.
Travel insurance can be both a blessing and a burden, but recovering those costs doesn't have to be a load you carry alone.
Thomas Janson is the head of aviation at Shine Lawyers and the wider transport law division. He specialises in representing those injured in aviation and aeronautical matters. He is currently running claims for victims of the 2014 Malaysia Airlines crashes, the Air Vanuatu flight NF261 crash and several others.