Goodbye job applications, hello dream career
Seize control of your career and design the future you deserve with
Why wellness culture must permeate from the top
It's one thing to tell your staff wellness in law is important. It's another thing altogether to show how and why, writes Jerome Doraisamy.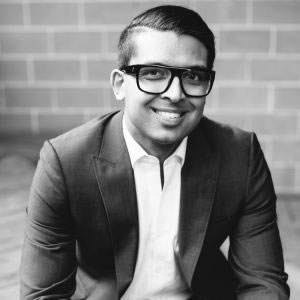 Over the past year, I have delivered lectures and workshops to over 30 law schools and law firms, across Australia and abroad, on the topic of wellness and how law students and lawyers can be looking after themselves.
You're out of free articles for this month
To continue reading the rest of this article, please log in.
Create free account to get unlimited news articles and more!
I'm confident in my ability to articulate and advocate for proactive self-care within the legal profession. But never have I been more assured of an audience's capacity to go away and prioritise wellness than when I saw the managing partner of one firm sitting with her staff, listening to me speak.
Cultural wellness in law can be a shared experience. If the head of a firm shows that he or she is living the firm's values, and actively engages with the issues, it makes for a much more supportive, collaborative environment, through which a lawyer can ensure their state of wellbeing, and have the requisite inspiration to do so.
This culture must, according to Swaab Attorneys managing partner Mary Digiglio, permeate from the top.
"People look to the head of a firm to test the authenticity of the firm's values and strategy," she said.
"In my opinion, if people don't see evidence of the values being lived by the head of a firm, those values are instantly compromised."
McCabes Lawyers managing principal Andrew Lacey agreed, noting there were huge benefits across the board for such shows of leadership.
"You can't reap the full benefits and enjoyments life and law have to offer if the organisation you are with is not focused on wellbeing and sustainability," he advised.
VIEW ALL
"Without such a focus, you increase the likelihood of staff turnover and general inefficiencies, which ultimately impact on the culture, profit and loss statement of the firm."
There are a myriad of ways in which the head of a firm can ensure a commitment to wellness that goes beyond simple box ticking, in conjunction with their strong adherence to the TJMF Best Practice Guidelines, both said.
Mr Lacey said he likes to "invest in the McCabes community", through a strong emphasis on mentoring, personal and professional development and extra-curricular activities, as well as promoting his own strategic approach to living life and law. Ms Digiglio noted Swaab has, for the past three years, committed to a firm-wide mantra of wellness, with messages ranging from unlocking one's potential to thriving in the workplace, which she actively and openly adheres to keep herself, and the firm, accountable.
Such initiatives offer an excellent base from which lawyers in a firm can feel secure and supported. And it is a duty of the head of the firm to lead from the front by promoting and living those initiatives.
Law firm heads do not need to reinvent the wheel with their efforts to show support. Joining the juniors at MCLE sessions, ensuring more informal conversation and face time, attending in-house yoga or mindfulness sessions, or sporting events with staff, and keeping them up to date with your own personal wellbeing journey, by way of a firm-wide email blast, can all be cost and time-effective ways of reminding lawyers not only of the importance of catering to wellbeing, but that you too see it as a necessity.
"Culture, health and wellbeing matter – pay it the respect it deserves," Mr Lacey proclaimed.
And while the heads of firms are doing so much more than has ever been done with regard to this issue, continued personal attention by leaders will make an immeasurable difference.
"Under every hard-working, committed, ambitious, intelligent lawyer is a person – someone's child, a friend, parent, aunt or uncle," Ms Digiglio explained.
"We are all people, we all have emotions and empathy that affects us every day."
Heads of law firms have the capacity and ability to be the leaders we want to follow into battle and aspire to be. Showing how and why wellness is important, and not just saying so, may just be the boost a junior lawyer needs to be healthy and happy, and therefore productive and successful.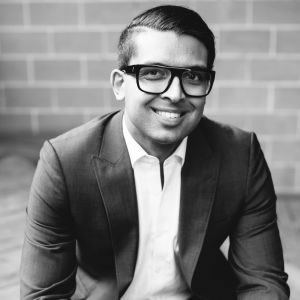 Jerome Doraisamy is an author, speaker and consultant at The Wellness Doctrines.