Goodbye job applications, hello dream career
Seize control of your career and design the future you deserve with
Firm responds to speculative 10% partner loss
The managing partner of Piper Alderman has hit back at claims that the firm has lost 10 per cent of its partnership in less than six months, explaining that it is in a strong position this financial year.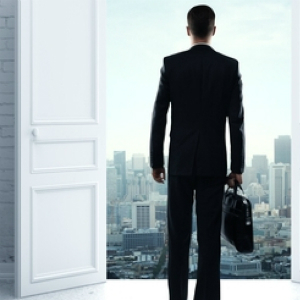 Speaking to Lawyers Weekly, Piper Alderman's managing partner Tony Britten-Jones responded to recent comments made on an article regarding Mills Oakley nabbing a team of eight from the firm to launch a new national IP practice.
You're out of free articles for this month
To continue reading the rest of this article, please log in.
Create free account to get unlimited news articles and more!
The team includes partners Dr Teresa Nicoletti and James Lawrence, in addition to special counsel Julian Grover, senior associate Sabrina Chan, associate Leonora Tyers, lawyer Sebastian Tonkin, legal assistant Elizabeth O'Farrell and casual paralegal Helaena Short.
Among the comments on the original article was one that questioned what was going on at Piper Alderman, given the loss of the eight-person strong team.
"First they had two partners leave in Brisbane late last year – Warren Jiear to HWL and Stephen Hughes to Macpherson Kelley. Then they have these two senior people from the Sydney office go," the commenter said.
"This week another Brisbane partner, Esteban Gomez, has been poached to go to Holding Redlich.
"That is 10 per cent of the partnership going in less than 6 months and half the Brisbane partnership. Clearly not a happy place."
Mr Britten-Jones denied there was any truth to the claim that 10 per cent of Piper's partnership had left the firm in less than six months.
While he acknowledged that people naturally move on to another firm if they find it better suits their personal wants and needs, he remained adamant that the the firm is well-positioned to go from strength-to-strength.
VIEW ALL
"For some people, larger firms have an attraction. For others, a more boutique operation, such as ours, has an attraction. But we're very happy with the direction that we are heading," Mr Britten-Jones said.
"Our revenue last year was up substantially, our profitability was up by more than 50 per cent. We had nine new partners last year, some from externally, and a number of other senior appointments, so our net position is very strong in terms of numbers, and that's the most important thing to us.
"We recognise that some people will want to go to a larger firm and that's that. If it's best for them, we wish them all the best. And certainly in relation to Teresa and her team, I respect them and I hope that it goes very well for them at their new home."
Mr Britten-Jones also responded to a comment that questioned whether some of the mid-tiers will consolidate this year – a trend largely predicted within the profession.
In regards to whether this was on the cards for Piper Alderman, Mr Britten-Jones said, "We had a merger last July with a boutique corporate firm by the name of Watsons, and that's gone really well."
"We're pretty open to smaller, more likely than not state-based, mergers. We don't want to do a larger, across-the-nation merger," he said.
"For us, it's not about the size. We don't want to be any bigger than what we have to be, but we do think that some modest growth will be good for us, and we'll look at that [should the opportunity arise]. But no, we don't want to merge nationally at this point right now in our journey."
Mr Britten-Jones added, "We have a strategy of growing, but not growing for growth's sake."
"At the moment, we have a number of key areas and I see it as interconnecting the peaks, rather than a full service conglomerate," he said.
"We made a decision two years ago not to push ourselves forward as a full service firm. We thought that we were better off focusing on our niche, core areas and that's working for us, so we're not going to change that."
Commenting further on the firm's strategy, Mr Britten-Jones said a key focus will be maintaining transparency with its staff.
"We've worked pretty hard, since I've been managing partner, at communicating transparently to our staff in regards to what we're doing and where we're heading," he said.
"We now have what I call a rolling two-year plan. We update it every six months and get a lot of input from various sections of the firm, and then we put it out there.
"Obviously the challenge is getting everyone to understand and embrace that, but I think that's happening. We're in a growth period, so I think the plan is working well."
Mr Britten-Jones also noted that culture and diversity within the firm is a key focus point.
"We're certainly looking at [culture and diversity]," he said.
"Piper Alderman was the result of a merger of two fairly different firms – going back quite a while ago to the late '80s – and so we've seen the benefits of bringing together and bringing in people from different backgrounds, and that's something that we'll continue very hard at doing."