Goodbye job applications, hello dream career
Seize control of your career and design the future you deserve with
Aus firm shares secret to 75-year success
An Australian law firm said its key point of difference has given it an edge over competitors while ensuring its longevity for 75 years.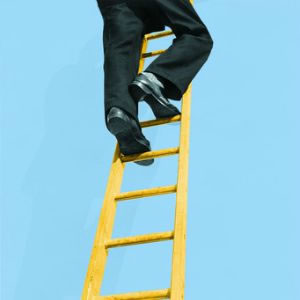 Sydney-headquartered Bartier Perry is celebrating its 75th year of operating in Australia's legal market this year, and has opened up on what makes the firm a viable business model.
You're out of free articles for this month
To continue reading the rest of this article, please log in.
Create free account to get unlimited news articles and more!
Speaking to Lawyers Weekly, Bartier Perry CEO Ray Gould said the firm has managed to maintain its success for 75 years because of the culture and people it has been able to retain, and the new people it has been able to attract.
"We continue to be the quiet achievers. We know ourselves and our market. We've stuck to our knitting and this has rewarded us with loyal and long relationships," Mr Gould said.
Mr Gould said his firm's key point of difference is its consistency. He noted that while this trait is often overlooked, it's a vital one to have in the Australian legal market.
"That may sound a little boring but Bartier Perry has been consistent, and in this market that's a real difference. It's not to say we're static – it's just that we are at the right size and scale that we can compete without killing ourselves with workload or without being crushed by overheads so our fees are reasonable," he said.
"We're a Goldilocks firm – not too big and not too small. With 112 staff working in one location, we're just right for our clients and our lawyers. We're not trying to overcomplicate things. Clients understand us and where we fit, and we get to know our clients so we become an easy choice.
"This uncomplicated approach is a very attractive proposition to both prospective clients and staff. It goes back to being the right size and scale."
To enhance its attractiveness to both prospective clients and staff, Bartier Perry has just rolled out a new look for its 75th anniversary, including a new website.
VIEW ALL
Mr Gould noted that by consistently listening to the market, his firm has been able to upgrade its look in a way that's appealing.
"We had a very, very old website, and we wanted to improve our image so that it accurately reflected the business of the firm today and our no-nonsense approach to client service, and quite frankly we wanted to be noticed a little more. We're proud of our stability and the longevity of our client base, our trusted networks, and the government and insurance panels we are on, but we've been hiding our light under a bushel," he said.
"It's fair to say that it has been incredibly noisy in the Sydney legal market with global firms buying local practices; interstate firms setting up beachheads, new business models and practices renaming themselves. These changes have drowned out the good stories of very solid and established firms, such as Bartier Perry, that have purposefully focused on their market, their work and their clients.
"The new website is one part of a broader update to our business. Over the past five years, we've been updating the firm and the way we do business. In 2013, we upgraded our workspace, which included relocating our office to the new Westfield precinct at 77 Castlereagh Street, Sydney. I joined the firm in 2015; after which we then updated our management and operational efficiencies, and last year we turned our focus on improving our external image and how we engage with the market."
Looking ahead, Mr Gould said the firm's strategy is pretty straightforward, in that it will continue to attract and retain the best people suited to the job, while responding to the needs of the market in a consistent manner.
"By recruiting for capability and the right attitude, we will continue to provide the best and most up-to-date legal advice to our existing and new clients," he said.
"We will be hiring capable lawyers who can contribute to building one of our four markets – private clients, private companies, insurance organisations and government entities."