Goodbye job applications, hello dream career
Seize control of your career and design the future you deserve with
GC shares how to move up the ranks in-house
The general counsel for Xero has revealed how she has managed to overcome the obstacles that in-house professionals may face throughout their career.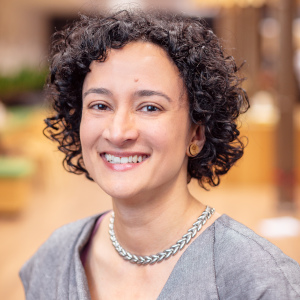 Speaking ahead of International Women's Day (8 March 2017), general counsel for Xero Chaman Sidhu (pictured) shared why a career in-house is a viable option in today's legal market.
You're out of free articles for this month
To continue reading the rest of this article, please log in.
Create free account to get unlimited news articles and more!
"I've had a love for words since middle high school, which is what drew me to the law, but then I found a path more into business and tech space," Ms Sidhu said.
"I had originally envisioned myself in a legal advocacy role, in a courtroom. What I discovered after finishing law school was I preferred something far more collaborative and relationship-building than the litigation process.
"The role of general counsel, which I've held for over 15 years at several companies, has been an excellent fit."
Despite her positive experience, Ms Sidhu did not shy away from speaking about the challenges that may come with a career in-house. A big one, she said, is determining which sort of company you want to work for, noting that it's important to find one that fits.
"Starting out, there's a lot of different avenues where you may go down. I think one of the biggest challenges I've had to face was working out who I wanted to be, and what's good for me," she said.
Ms Sidhu said another challenge she experienced in moving up the ranks was overcoming unconscious bias in regards to women in the corporate sector.
"On a corporate level, there's work to be done in disrupting unconscious bias. For example, disrupting bias in the hiring process, so that job applicants are judged by their accomplishments rather than their gender," Ms Sidhu said.
VIEW ALL
"Research suggests when this information is excluded, it can boost female participation. Studies have compared orchestra tryouts where a curtain separated applicants from the judges, versus tryouts conducted in the open. When the curtain was present, a higher proportion of female applicants were selected for the orchestra. The question is, what's the equivalent of the orchestra curtain in a corporate setting? There's room for exploration there.
"I was fortunate to have a strong female role model in my mother, who was the first female Sikh to graduate from a Malaysian university. Her example helped me shape my own career aspirations. But with my own children, I've learned it's not just family roles that shape career expectations. My son, at age five, confidently told his younger sister that women can't be doctors. I nearly fell off my chair! This came from a child raised by a then stay-at-home dad and a working mum. I reminded my son that he'd seen female GPs, and that his aunt was a doctor.
"That incident really highlighted for me how deeply ingrained some of these societal stereotypes are, and lead me to have a deep interest in the role of unconscious bias in society and how that plays out for diversity and inclusion in company life."
For those looking to move up the ranks in the in-house sector, Ms Sidhu has some key advice.
"[Employers are] looking for trusted business advisors who can connect a company's strategy to the cut and thrust of day-to-day legal operations, who understand the risk-reward continuum and who focus on the business aspects of a risk decision, and not just the risk aspects," she said.
"They're seeking people who are flexible, agile, and who can get to know the product deeply. They're also looking for in-house lawyers to lead the way in building diverse and inclusive teams."
For young lawyers just getting their start in the industry, Ms Sidhu said the ability to be both understanding and adaptable is vital in moving up the ranks.
"Find something that meets your area of interest rather than being guided by what others' expectations of what you might be," she advised.
"That's what I've done to some extent, and I've been inspired by some of my contemporaries who carved their own path and didn't take a standard commercial law firm approach because they were strong at working out what was good for them."