Goodbye job applications, hello dream career
Seize control of your career and design the future you deserve with
Would-be lawyer gives changing account of stalking offence
An aspiring lawyer, who applied for admission in two jurisdictions, has failed to meet his duty of candour to the court after providing the ACT and Queensland legal services boards mismatching accounts of a 2012 stalking conviction.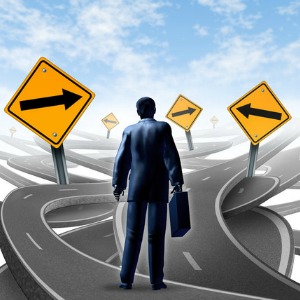 Would-be lawyer Jason William King has failed to meet his duty of candour to the court, a Queensland judge has found.
You're out of free articles for this month
To continue reading the rest of this article, please log in.
Create free account to get unlimited news articles and more!
The finding against the former Australian Federal Police officer turns on a 2012 stalking conviction. Mr King pleaded guilty to the charge under s 338E(1) of the Western Australian Criminal Code four years ago and was subsequently fined and placed on a two-year restraining order.   
Last November, Supreme Court Chief Justice Catherine Holmes heard the matter to determine whether differing disclosures Mr King had made to the Queensland and ACT legal services boards, in his bid to be admitted as a solicitor in those jurisdictions, amounted to failure to meet his duty of candour to the court.
Chief Justice Holmes described Mr King's inconsistent accounts and failure to disclose certain facts to the ACT and Queensland boards as disingenuous and misleading.
Mr King was cross-examined, as part of last November's hearing proceedings, to understand the inconsistencies in depositions he made to both the ACT and Queensland legal services boards.
The differing accounts Mr King gave to boards in both jurisdictions referred to three visits he made to Western Australia between 2011-2012, where it was alleged he engaged in intimidating conduct against his former partner.
The inconsistencies included his reasons for travelling to the state on three different occasions, the "on and off" nature of his relationship with the victim, and the assertion that he pleaded guilty to the stalking charge because "he did not want to embarrass" the victim about things such as naked photos she had sent to him.
"In his third ACT affidavit, filed after provision of the statement of material facts, the applicant said that looking at the document, he realised he should not have pleaded guilty," judgment handed down last month read.
VIEW ALL
Chief Justice Holmes went on to remark in her judgment that as a former police officer, it was most improbable that Mr King would plead guilty to such an offence if he did not agree with the facts that gave rise to it.
"The applicant is a former police officer and has, by his own account, given evidence many times. 
"It is most improbable in light of his experience that he would plead guilty not just to the offence of stalking but the circumstance of aggravation, being the intent to intimidate the complainant, were he not guilty of it," Chief Justice Holmes said.
"His attempts in his affidavits to suggest innocence of the offence or to minimise the extent of his offending must be rejected," she said.
Mr King told Chief Justice Holmes last year that he had stated he did not agree with the account in the material statement of facts but would plead guilty anyway. He told the Queensland Supreme Court that he made these assertions during a short hearing in the Western Australian Magistrates Court, which dealt with the stalking charge in 2012.
"Asked why he had not recorded that account in any affidavit, [Mr King] said he regarded it as hearsay," Chief Justice Holmes said.
Mr King initially applied to be admitted a solicitor in the ACT mid-last year. As part of the lodgment of his application to the ACT Legal Practitioners Admissions Board (ACT board), he disclosed the conviction of aggravated stalking with intent to intimidate from 2012.
In the first lodgment of documents, Mr King provided an affidavit to the ACT board which included a version of the events that led to his 2012 stalking conviction.
Mr King then filed a second affidavit on 4 June following a query from the ACT board as to whether there had been a protection order in place at the time of his arrest.
Mr King then provided a third affidavit to the board on 15 June with a police statement of material facts as they related to his stalking conviction, explaining the inconsistencies found in his two earlier affidavits and the document prepared by the Western Australia Police. This was done after the ACT board requested the statement of material facts.
By late June and while his application for admission through the ACT board was pending, Mr King filed an application for admission to the legal profession in Queensland.
Mr King's application to the Queensland Legal Practitioners Admissions Board (board) again included a disclosure regarding his stalking conviction, however it also annexed the police statement of facts. He did not mention his ACT application for admission.
During cross-examination at his November hearing, Mr King told the court that he only applied for admission in the ACT because he had completed his GDLP with the Australian National University. However, he said as a resident of Queensland, he was later moved to apply for admission in that state instead.
Mr King told the court that it had not occurred to him that he should declare to the Queensland board that he had lodged an application for admission in the ACT.
In his application to the Queensland board, Mr King took issue with many of the things alleged in the police statement, notwithstanding his plea of guilty.
"His claim in evidence to have indicated during the summary hearing that he did not agree with exactly what happened seems a late attempt to account for the plea and was not mentioned in any earlier affidavit," Chief Justice Holmes said.
The Queenslander's application for admission is adjourned for further hearing in the Supreme Court to 2 May 2017.