Goodbye job applications, hello dream career
Seize control of your career and design the future you deserve with
The story of a bored kindergartener who one day became a judge
Rhodes scholar, champion lifesaver, legal author, bored kid in kindy – the extraordinary beginnings of Justice James Edelman.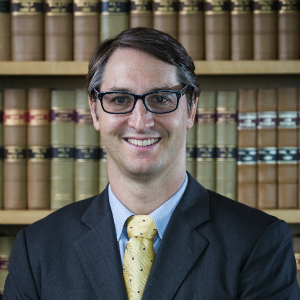 Colleen Egan of The West Australian has penned a piece on the meteoric rise of Australia's newest High Court Judge James Edelman.
You're out of free articles for this month
To continue reading the rest of this article, please log in.
Create free account to get unlimited news articles and more!
The journalist first met James Edleman in 2002, when he had been roped in to help with the appeal of Andrew Mallard.
Mr Mallard was wrongfully convicted for the 1994 murder of jeweller Pamela Lawrence. Following the loss of an appeal to the Western Australian Supreme Court, his case was subsequently re-heard after a win in the High Court in 2005. Mr Mallard had been wrongfully imprisoned for 12 years.
The investigative journalist went on to write a book about Mallard's fight for justice after being approached by his family. Murderer No More: Andrew Mallard and the Epic Fight that Proved his Innocence was published in 2010.
The project started as a three-person pursuit, alongside Mr Mallard's legal representatives eminent Perth barrister Malcolm McCusker QC, who later went on to serve as the state's 31st governor, and then-barrister James Edelman.
However, a subsequent ruling from the WA barristers' board prohibited the practitioners from writing about their own client, leaving Ms Egan to finish the book alone.  
"After a devastating loss in the WA Supreme Court, his preparation laid the groundwork for the historic win in the High Court in 2005. By that time Jamie was teaching at Oxford, working on the case at night in the UK, while Malcolm [McCusker QC] worked in Perth.
"[Jamie] flew back for the Canberra hearings and was on a conference call when we got news of the win," Ms Egan said.
VIEW ALL
Shortly after the board's decision prohibiting the lawyers' involvement in the book, Ms Egan fell pregnant. She said that the young barrister called her from the UK to express concern about her workload.
"He insisted that he keep helping with the project, knowing he would get no credit for it at all. His concern and generosity were touching."
"Passionate, insightful, respectful and energetic, Jamie was a delight to work with," Ms Eagan writes of the latest HCA appointment.
The extensive profile on Justice Edelman tracks his early legal career under the mentorship of Malcom McCusker, which Eagan described as a "close and enduring friendship akin to that of father and son".
Mr McCusker told the paper that Justice Edelman's approach ahead of a hearing "was just extraordinary".
"The Queen's Counsel was in a position to see in a teenager what other leading legal figures around the world would also soon recognise: an especially brilliant mind and a work ethic to intimidate the most diligent professional," Eagan wrote.
"He's independent minded, very learned and very hardworking," Mr McCusker said.
The profile also interviewed Justice Edelman's mother Dinah Walker, who recalled a time 35 years ago, when she was sitting in a principal's office and was told that her young son's behaviour was challenging.
"He had no fear and that was a worry, too. He would do things like shim poles and sit on the roof, and we'd have to coax him down. So he did it at kindy; he'd be sitting on the roof and they'd say, 'Jamie, please come down'. The school found him a huge, huge challenge," Mrs Walker said.
Six-year-old James skipped a grade and was raced through most of Year 1. He loved swimming and was perhaps destined for a career in law, with a family history of Australian lawyers that can be traced almost 200 years. Both of Justice Edelman's sisters, Lara and Talia, are also lawyers.  
"Jamie has only ever known one speed," Mrs Walker said of her son, who is known to compete in open ocean swims and triathlons.
According to the profile, Justice Edelman was known for skiing at speed without first learning how, jumping out of planes, being wiped out in a huge swell at Bells Beach and — recently in Brisbane while a Federal Court judge — breaking both elbows on a bicycle that came to an abrupt halt."
At 43, Justice Edelman is the youngest appointment to the bench since 1930 and the fourth-youngest judge ever to be appointed to the HCA bench. He was also the youngest person to hold a professorship at the Oxford law school, at the age of 34.