Goodbye job applications, hello dream career
Seize control of your career and design the future you deserve with
The secret to lawyers' happiness revealed
A Brisbane family lawyer has highlighted how legal professionals can find balance, health and subsequent longevity in their careers.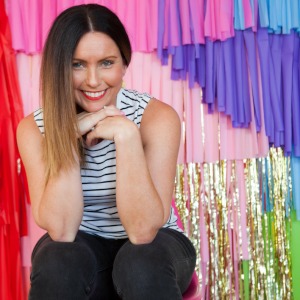 Brisbane Family Law Centre director Clarissa Rayward (pictured) has written a new book titled, Happy Lawyer, Happy Life, offering a detailed analysis on how legal professionals can find happiness at work, while mitigating the pressure and stress that often comes in this highly demanding career path.
You're out of free articles for this month
To continue reading the rest of this article, please log in.
Create free account to get unlimited news articles and more!
Ms Rayward said her decision to launch the book is the culmination of two decades spent working in family law and a deep regret for the impact her career has had on her personal life.
"There have been many moments in my career when I have considered throwing in the towel, those times in life when I have felt I have given everything to my job and my career to the detriment of myself. But when it comes to being unhappy in your chosen profession, you can't blame work so easily – we put too much pressure on our jobs, on our employees and on our work relationships to make us happy, when really, that's up to us," Ms Rayward said.
"My active pursuit of happiness in law came at a time when I was unhappy. I was finding myself, struggling to do things in my job that I had been doing for years – even the simple things were becoming tedious and hard.
"As a result, I was distracted in my marriage, felt disconnected from my daughter and found my friendships becoming harder to enjoy. A few years ago, I chose to be happy and I stopped looking for the bad and found the good. I didn't have to spend lots of money, or head off and do something new, and I didn't have to leave law. I just had to change the way I saw the world."
Ms Rayward said she has identified five core drivers of happiness which lawyers can consciously think about when managing their satisfaction levels.
The first driver, she said, is good health.
"When we are in poor health, we are unhappy. We feel terrible, we can't perform at our peak, and everything is just harder. Eat well, exercise regularly and spend time calming your mind to ensure you're in the best state you can be," Ms Rayward explained.
VIEW ALL
The next driver is a positive attitude, she said.
"Our capacity to be positive, grateful, live in the moment, accept challenges and rise above them will have a significant impact on our day-to-day experience of happiness."
A burning passion and defining purpose are the third and fourth drivers, highlighted by Ms Rayward.
"Happy lawyers are passionate. They not only find the time to pursue their dreams outside of work, but have also found a way to work those passions into their everyday routine," she said.
"Living with purpose is essential to our happiness. Purpose is what makes for a rich and fulfilling life. It is the sense of being part of something bigger than you, knowing that what you do matters and having the capacity to leave a legacy."
Ms Rayward said a sense of self is the fifth and final driver.
"You need to be comfortable with who you are in the world, proud to be that person at work, at home and in all aspects of your life. Being authentically you is the final key to being a happy lawyer," she said.
Ms Rayward said she was inspired to write her book after a 2009 study of the University of Sydney's Brain and Mind Research Institute found that the incidence of depression and psychological distress in practising lawyers and law students was high compared with the other professions and tertiary student groups.
The study also found that there was a general reluctance for individuals within the legal profession to seek help for mental health issues from mental health professionals, according to Ms Rayward.
"I have watched a few of my closest friends struggle their way through their careers in law with a lot of purpose but not much passion," she said.
"From the outside, they are the epitome of success, but I have seen them suffer on the inside from a deep unhappiness rooted in the fact that the profession at which they are so talented is affecting their lives in such a negative way.
"Hopefully, this book can help those in the legal profession, or any profession, who are not sufferers yet but who are at risk down the track if they don't change their ways now."