Goodbye job applications, hello dream career
Seize control of your career and design the future you deserve with
Firms reflect on 25 years of class actions
Several firms have marked the 25th anniversary of the introduction of class actions in Australia, looking back on the development of the regime and speculating on its future.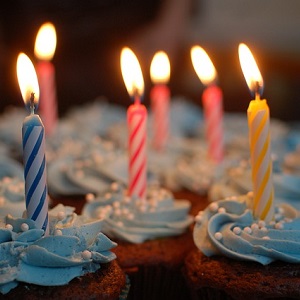 Since the introduction of the regime in March 1992, class actions have made an indelible impact on the Australian legal landscape.
You're out of free articles for this month
To continue reading the rest of this article, please log in.
Create free account to get unlimited news articles and more!
Speaking to Lawyers Weekly, Maurice Blackburn national head of class actions Andrew Watson said the success of the regime should be measured on three criteria: whether it has increased access to justice, whether it has provided an efficient mechanism for the resolution of mass disputes, and whether it has contributed to the private enforcement of good corporate governance.
"On access to justice, there's been roughly $3.5 billion recovered from defendants in the course of that [25-year] period, and it's across the gamut of potential actions," Mr Watson said.
"So you have social justice cases on behalf of kids who've been wrongly arrested; refugees; residents of a nursing home subjected to abuse; through consumer actions, both product liability and consumer credit actions; through cases on behalf of businesses that have been affected by cartel activity, through shareholder and investor actions."
Regarding judicial efficiency, Mr Watson said that despite room for improvement, it is inconceivable that any other system could deal with hundreds of thousands of claims and deliver the results that the class action regime has.
"And then on the issue of private enforcement, the best indicator there is that both the ACCC and ASIC, in public statements, have welcomed class actions as playing an important part of the enforcement mix," he said.
"And so they're never going to replace the public role, but they do have a serious and salutary effect on the conduct of boards.
While he chalked these up as great successes for the class action regime, Mr Watson noted improvements that could be made, some of which were already in motion.
VIEW ALL
"The Federal Court, in the recent QBE decision, endorsed for the first time a common fund approach, which will allow for funding to be spread across an entire open class," he said.
He said the increased use of the common fund approach would lower funding costs and increase access to justice. Another recent introduction is the system of having a case management judge in the Federal Court who is an expert on class actions, and who deals with procedural matters and interlocutory disputes in cases.
"I would hope that courts continue to innovate in relation to their procedures," Mr Watson said.
"I think courts should, in class actions, at a very early stage, set up a separate track for mediation, so that rather than what had traditionally been the case, which was three years of attrition warfare followed by then a flurry at the last minute to see if the matter could settle, actually at the outset of a case setting up the mechanisms by which things can mediate. 
"There are also some substantive law changes that need to be considered. We're on the record as saying there need to be better whistleblower protections, that's a really quite critical one.
"In the cartel area, it's plain that the jurisdictional nexus that's required to prosecute overseas cartels is far too restrictive. The Harper Review recommended that it should be freed up and we would wholeheartedly endorse that aspect of the Harper Review being implemented."
Looking to the future, Mr Watson said the shareholder and investor class action space is likely to continue to grow. Maurice Blackburn's shareholder class action against rival firm Slater and Gordon is a prominent example.
This view was supported in 25 Years of Class Actions in Australia, the book published by Herbert Smith Freehills to mark the anniversary.
"There is likely to be a continued growth in shareholder class actions," said Herbert Smith Freehills partner Damian Grave, who edited the book with executive counsel Helen Mould.
"That is due to a number of reasons: the entry of promoters of those actions, whether they be plaintiff law firms or funders, including overseas funders, and the continued sophistication in the litigation funding industry.
"There has been an increase in recent years in the number of competing class actions, leading to complexity and uncertainty for defendants," Mr Grave said.
The book includes contributions from current and former members of the judiciary, academics, the business community and Herbert Smith Freehills lawyers based in Australia and London.
It examines many aspects of Australia's class action regime, including "whether [it] has met its objectives, the evolution of litigation funding, the approach to settlement approvals and particular controversies in the area of securities class actions, including the requirements for causation and measuring and proving loss", according to a statement from Herbert Smith Freehills.
Mr Watson added that climate change class actions could be one of the next big developments in the space.
"We're still way off perhaps but there's always a lot of talk about whether there'll be growth in class actions in the environmental space," he said.
"Right at the moment, it's very hard to see the circumstances in which under Australian law you might bring [class actions relating to climate change and carbon], but it's not inconceivable that at some time in the future a large polluter will be the subject of a class action in relation to the pollution that they've created." 
The history and future of class actions will be discussed further at the 2017 Corporate Conduct and Class Actions Symposium on 22 March, run by Maurice Blackburn, Fairfax and Monash University. Mr Watson said the guests will include Michael Tate AO, the minister who introduced the class action legislation, a range of local and international academics, judges from the Federal and Supreme Courts, practitioners on both the plaintiff and defendant sides, and ASIC and ACCC representatives.