Goodbye job applications, hello dream career
Seize control of your career and design the future you deserve with
Academics call for laws to defuel 'fake news'
Two law professors have suggested that the best way to combat the so-called 'fake news' may be laws targeting online activities that intend to manipulate mainstream political discourse.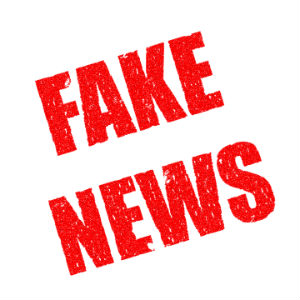 Taking fuel away from the 'fake news' phenomenon is an imperative for national democracies, according to legal academic Professor Dan Svantesson.
You're out of free articles for this month
To continue reading the rest of this article, please log in.
Create free account to get unlimited news articles and more!
Speaking to Lawyers Weekly about his proposal for a new federal law to combat the potentially dangerous political ramifications of fake news, Professor Svantesson said the issue was an urgent global concern.
He said upcoming elections in Germany, France and Holland have put the pressure on those nations to deal with the real possibility of fake news infecting and manipulating political discourses. Australia, however, has a chance to address the problem now before fake news has the opportunity of rocking the local democratic systems in the same way it has done in the United States.
"Creating an offence in Australia gives us a chance to be a little bit ahead of the game before we're placed in a position where it's too late to enact a law like this," Professor Svantesson said.
"It is clear today that a lot of people get the majority, or in some cases all, of their news and information through online channels. And it is based on that [online news] information that we form our political views," he said.
Professor Svantesson and colleague Professor William van Caenegem believe the law can play an important role in tackling the fake news problem, not by regulating content but through what they describe as the mechanisms, or ways, that fake news reaches our screens. 
Writing for The Conversation, the pair explain that because social media news feeds are set by algorithms, the way that information reaches us and who is guiding that dissemination is invisible.
While there are rules around misleading information in the commercial context, there are no laws prohibiting the manipulation of search results, tweets or Facebook posts. As a matter of policy, the academics describe the situation as astonishing because there is a lot more at stake in the political than commercial arena.
VIEW ALL
"If there is a lack in transparency as to how we are being fed information or why we are seeing the things that we actually see online, that is a real concern," Professor Svantesson said.
"Even the risk of our political views being manipulated goes to the heart of national democracy and, in a sense, it goes to the heart of national security," he said.
As a matter of local enforcement, would-be fake news distributors would be deterred by the laws, the academics say. Beyond Australian borders, they believe that new laws targeting the dissemination of fake news can send a clear message to the rest of the world.
Professor Svantesson also stressed that popular social media platforms such as Facebook and Twitter had a vested interest in measures to criminalise manipulation of its online channels.
"Having an offence in place sends the right signals," Professor Svantesson said.
"The law should be aimed at what goes on in the background that affects what we are being fed through [social media] platforms.
"One example would be the use of automated Twitter account, perceived by others as a real person, but is actually a programmed bot that enters conversations and steers the direction of what gets attention. That is the sort of issue that we are trying to address here," he said.
Professor Svantesson, who specialises in international aspects of the IT society, added that these types of new laws should be viewed against other pressing concerns about the digital age. In particular, he raised the dangers of the misuse of Big Data that companies collect about individual consumers.
"This is another aspect of how we are still adjusting to just how much technology can impact our lives. It's certainly part of a bigger picture," Professor Svantesson said.
"If you talk about this [fake news] manipulation, on an individual level, part of it is based on the amount of [personal] data available about us out there. So regulating the circumstances under which companies can collect our data can also have a positive flow in effect for the extent to which they can manipulate our political views," he said.