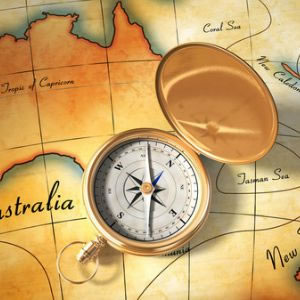 The role of general counsel in reputation protection is as much about maintaining best practice as it is about dealing with crises, according to the latest report from global law firm network Lex Mundi.
Last week Lex Mundi published its report, The Role of the General Counsel in Protecting Enterprise Reputation: Navigating the Company to its North Star. The report analysed the insights from Lex Mundi's 2016 Summit in Amsterdam, where in-house lawyers and law firm participants discussed the role of the general counsel in building and protecting the reputation of a company.
The report emphasised that reputational damage does not just occur in times of crisis, but through a company's day-to-day practices and entrenched behaviours.
Basic 'reputational negligence', i.e. failure to consider how day-to-day business activities might measure against changing societal expectations, can be just as problematic as a high-profile cyber breach, the report said.
A key danger here is engaging in lawful practices that may be viewed as dishonest or unethical by the public later on.
"Even large corporations, in light of the Panama Papers revelations, are struggling with the fact that offshore tax structures are perfectly legal but viewed with increasing suspicion and distrust by the public, media and certain governments," the report said by way of example.
In this challenging landscape, there are three broad ways in which general counsel chart the direction of their companies. The report identified that the general counsel must anticipate and call attention to potential risks, influence and manage colleagues and stakeholders, and prepare for how crises will be managed.
This requires general counsel to shift their focus from the technical and legal aspects of the company to the wider political and business aspects, and to be more proactive and integrated in the running of the business. Participants in the summit suggested conducting site visits and meetings with operational staff, as well as setting up a "risk radar" to monitor areas of the business most vulnerable to reputational damage.
There are three traits that the report has identified as critical for the general counsel to be able to drive change and challenge common practices throughout the company: independence and objectivity on issues, deep insight into the company's practices and policies, and authority and influence with business leaders.
"One way general counsel can influence behaviour at an early stage is to preempt the creation of false external expectations arising from bold, overreaching management proclamations that cannot be matched by commitments," the report said.
Being the voice of reason within the company demands that general counsel work closely with the other leaders of the business, as well as drive sound practices from the top down.
The report concluded that the role of today's general counsel in reputation protection is helping the company navigate to its 'North Star' – i.e. sound moral and ethical standards that are in the long-term interest of the business – even when there is no crisis.