Goodbye job applications, hello dream career
Seize control of your career and design the future you deserve with
Firm highlights new 'antitrust' trends
A new report released by Clifford Chance has identified themes negatively impacting domestic and international business.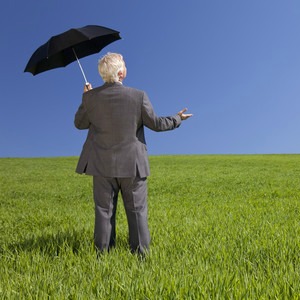 The firm's fourth edition of its Global Antitrust Trends report highlights four issues that have helped enhance the current antitrust environment around the world when it comes to domestic and international businesses.
You're out of free articles for this month
To continue reading the rest of this article, please log in.
Create free account to get unlimited news articles and more!
The first antitrust issue highlighted in the report was technology.
"Propagation of technology is driving a fast-evolving environment of antitrust scrutiny and regulation, affecting businesses' ability to acquire, implement, restrict and profit from new technology and innovation," the report said.
"We expect this to lead to an increase in disputes over interoperability, display bias, the value of user data and questions over the impact of algorithms."
The second issue highlighted was protectionism.
"There has been a sharp rise in political opposition to foreign takeovers in recent years, and governments in Europe, the US and Australia are proposing to bolster their powers to intervene on public interest and national security grounds," the report said.
"Looking ahead, rising protectionism may also lead to an increase in subsidy-related disputes and enforcement, the legal consequences of which may impact businesses' final investment decisions."
Merger control was the third issue highlighted in the report.
VIEW ALL
"Mergers in concentrated markets are being challenged more frequently, as are those involving parties with overlaps in their actual or potential R&D pipelines, and agencies are asserting jurisdiction over more mergers," the report said.
"New economic theories could make it more difficult to secure clearances for mergers involving large listed companies or sector-focused PE funds where rival businesses have a substantial number of common shareholders and, in the US, the new administration could bring major changes to merger control, including consideration of mergers' impact on domestic employment levels."
The fourth and final issue highlighted was enforcement.
"Cartel enforcement remains strong, and this trend is likely to strengthen with the introduction of leniency in regimes across Asia, Africa and South America," the report said.
"Enforcement against non-cartel infringements, such as abuse of dominance, is on the rise, particularly in Europe and Asia, and the healthcare sector is under global scrutiny.
"Syndicated lending could become an enforcement target in 2017."
Commenting on the findings of the report, Thomas Vinje, chairman of Clifford Chance's Global Antitrust Group, said "Two themes dominate the outlook for global businesses: the propagation of new technology and the rise in protectionist rhetoric."
"The former will bring new antitrust challenges and disputes, while the latter may result in greater political intervention in cross-border deal-making and more disputes over subsidies," he said.
"For antitrust enforcement and merger control, the global trend is towards proliferation and complexity, in terms of both procedure and substance.
"Sophisticated compliance will be required to achieve and maintain a competitive edge in the coming year."