Goodbye job applications, hello dream career
Seize control of your career and design the future you deserve with
Despite Trump, US respect for international law can prevail
Leading strategist and international lawyer Harold Koh has expressed faith in the transnational legal processes, saying that US President Donald Trump should be allowed to "punch himself out".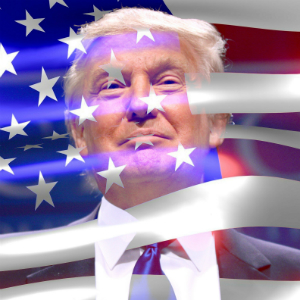 Professor Harold Hongju Koh was Hilary Clinton's most senior legal advisor when she was US Secretary of State and has also served as the law dean at Yale University.
You're out of free articles for this month
To continue reading the rest of this article, please log in.
Create free account to get unlimited news articles and more!
Fifty days into the new White House's administration, the renowned lawyer and scholar offered his outlook on what President Trump means for international law.
"Let him punch himself out, let him expend energy and capital on his big issues, and let him advance his party's chance for reelection," Professor Koh said.
"Then check the White House with other players in the transnational legal process."
Speaking for the Lowy Institute in Sydney this month, Professor Koh gave his audience the sense that all is not lost under the presidency of Donald Trump.
He told a packed room that the strength of the United States, despite the disregard its new president has for international law, is fortified because America's national democracy is the sum of many parts.
There is a formidable power in the combined actions of various bureaucracies, the fourth estate, civil society groups and ordinary citizens to ensure that America continues to meet, comply with its obligations under international law, he added.
"Trump's approach is: disengage, America first, black hole. International law, he doesn't understand it, he doesn't think it's relevant," Professor Koh said.
VIEW ALL
"[But] America is a lot bigger than Donald Trump."
So how to deal with a new president who rejects what has been the governing strategy for the past eight years?
Recalling the historic Rumble in the Jungle boxing match in 1974, Professor Koh suggested that the US democracy take a leaf out of the playbook Mohammed Ali used to knockout George Foreman.
"What Mohammed Ali did was he retreated to the ropes and let George Foreman mercilessly pulp him so that [everyone] thought he would be killed. This rope-a-dope had been going on and obviously George Foreman was getting tired," Professor Koh said.
"By round 8, he was exhausted and Mohammed Ali came off the ropes and knocked him out. That, in a nutshell, is the strategy to deal with Donald Trump," he said.
Pointing to recent developments playing out across the country in the wake of the new administration, everything from the millions who rallied as part of women's marches across the nation to the response from the US legal fraternity following the President's "Muslim ban" executive order, Professor Koh said the notion of a transnational legal order would prevail.
He explained that the strategy has useful effect on both a wide and small scale, to ensure the Trump administration complies with the commitments the United States owes under international law.
Professor Koh said that the rope-a-dope can be brought to bear through direct democracy when citizens protest on the streets or by state and federal entities rising to the occasion and replacing the functions national government used to play.
"The notion is that international law remains as one of the smart powers for government and non-government entities alike," Professor Koh said.
"[The transnational legal process] promotes a pattern of respect for international law within our bureaucracies and practices. It leads us to a default position of compliance with rules, and it makes it hard for a new administration to break out of that into a new pattern just because of various campaign pledges," he said.
Ultimately, Professor Koh said he believes that while nation states are key actors in the transnational legal system, there are other important players whose interactions lead to interpretations of law.
"It's a simple idea. Most compliance comes from obedience. And most obedience comes from norm internalisation," Professor Koh said.
"It's all of us who are part of this process, not just the head of a particular government."