Goodbye job applications, hello dream career
Seize control of your career and design the future you deserve with
Lawyer takes on ASIC over adviser naming and shaming
A corporate lawyer has challenged ASIC's policy of indefinitely maintaining adviser banning announcements on its website, saying this is contrary to anti-discrimination laws.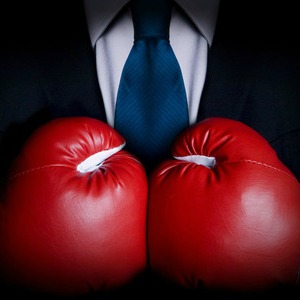 Speaking to Lawyers Weekly's sister pulication, ifa, Duke Myrteza, a partner at Australian Law Partners, said he has sent a lengthy letter to the Commonwealth Ombudsman highlighting his concerns with the way ASIC maintains adviser banning announcements on its website indefinitely.
You're out of free articles for this month
To continue reading the rest of this article, please log in.
Create free account to get unlimited news articles and more!
Mr Myrteza's client, a former financial adviser, has been urging the corporate regulator to remove a media release that sets out his banning order, as it has now expired.
But ASIC has since refused, a letter from the regulator shows.
Mr Myrteza brought this issue to the Ombudsman as he believes the regulator's refusal goes against the federal "spent conviction" legislation, which allows offenders to amend their criminal records after a certain period of time in an effort to start over.
"Although it's important for ASIC to maintain records, there is also the necessity to ensure that the records don't affect somebody in a way that may prejudice their ability to get on with life after a ban has been finished," Mr Myrteza said.
"We have this discrepancy between many laws in this country which allow someone who has been convicted of a criminal offence to go about their life without any record of their past indiscretions affecting them.
"Whereas, on the other hand, ASIC can maintain indifferently on their website a publication that can actually completely destroy a person's ability to earn a livelihood."
In the letter to the Ombudsman, Mr Myrteza argued that an ASIC banning announcement tends to appear among a person's top Google search results, resulting in a life-long impact on his or her employment and social standing.
VIEW ALL
"Why should a person who goes to jail for up to 30 months be allowed to start over under state spent criminal legislation with a clean record, when a person found guilty of a compliance breach by ASIC have the ban published and maintained on the internet for the rest of their lives?," he said.
In a letter to the former adviser, who wished to remain anonymous, ASIC said while it understands the concerns, informing the public of regulatory outcomes is necessary for ASIC to be able to "properly perform its statutory functions".
ASIC said its regulatory outcomes promote both market integrity and the confident and informed participation of investors.
These outcomes also ensure that there is transparency around ASIC's law enforcement activities as well as inform the public about standards and consequences. Further, this provides investors, consumers and other participants in the industry with a permanent record of those who have been subject to regulatory action, ASIC said.
"ASIC is also required by the Corporations Act and Corporations Regulations to maintain a register of persons who are banned or disqualified from providing financial services," the regulator said in the letter.
"It appears Parliament has clearly indicated an intention that members of the public should be able to indefinitely ascertain if an individual has been banned or disqualified from providing financial services."
Mr Myrteza, however, has some issues with ASIC's reasoning.
"Nowhere is it stated that the ASIC media releases must be maintained indefinitely under federal legislation," the letter states.
"Further, other examples exist where the policy adopted by ASIC is not applied fairly and discriminates against some individuals. In summary, the ASIC policy is inherently flawed and is applied in a discriminatory fashion."
The Commonwealth Ombudsman ultimately declined to investigate this matter, saying ASIC is acting within its regulatory power. A similar letter has now been issued to ASIC, which has yet to respond.
Mr Myrteza said the next step would be considering legal avenues and lobbying government to get ASIC to review their policy.
"There needs to be some pressure put on ASIC to review its policy," he said.
"This is something that affects many people."