Goodbye job applications, hello dream career
Seize control of your career and design the future you deserve with
Companies urged to address climate risk
Four legal experts have established that the risks of climate change could expose businesses to shareholder class actions.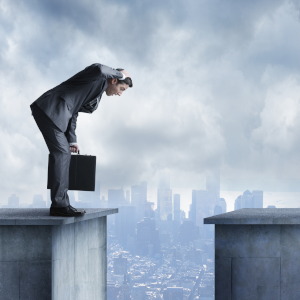 The Climate Change Liability panel discussion was held at Herbert Smith Freehills' Sydney office last week. It was led by HSF partner and head of environment, planning and communities, Peter Briggs, and the panel comprised barrister Noel Hutley SC, HSF class actions partner Jason Betts and London-based energy partner Silke Goldberg.
You're out of free articles for this month
To continue reading the rest of this article, please log in.
Create free account to get unlimited news articles and more!
The panel found that there are several aspects of environmental risk that businesses need to consider: the risk of climate change and increased regulation affecting their operations, and the risk of being exposed for not disclosing the full extent of these risks.
Mr Betts said climate change risk disclosure will soon become a key strategic point for businesses. In the case of listed companies, failure to disclose the risks they face could open the door to shareholder class actions if their share price takes a hit.  
"There are companies at the moment who are engaging in investigations and modelling associated with the risk to the company's business of climate change impacts," Mr Betts said.
"There will be an art developing in the market disclosure shortly about how the results of those processes are disclosed.
"What if [the result] is that $80 million of proven reserves are unlikely to generate revenue in the foreseeable future because of the Paris Agreement, or just because it's not seen as a viable commercial position to take in view of potential changes to regulations? That's an $80 million reserve or liability, or worse still an $80 million loss that impacts the balance sheet.
"If that moves the share price when that's announced, it isn't a risk that class action promoters will examine that opportunity, it's certain. The only thing [that is] uncertain is will a claim follow."
With extreme weather events becoming more common and an increasing focus on environmental regulation, climate change should be considered just as important as any other business risk, according to the panel.
VIEW ALL
"Forget about climate change risk for a moment and just consider the obligation to understand impacts on your business that are material. One: because you want to make money by avoiding those impacts, and two: because you've got a legal obligation to disclose them," said Mr Betts.
Mr Hutley added that businesses are taking different views of the seriousness of the risks of climate change. However, he said, their responsibility to act will become concentrated once the first big environmental case is launched, which the panellists agreed is a matter of time.
The outcome of Adani's proposed Carmichael coal mine could set the tone for considerations of environmental risk to businesses in Australia. Adani is facing difficulties getting the mine approved, with opposition from environmental groups and three of the big four banks distancing themselves from the project as lenders.
Importantly, Adani's intention to export the coal produced by the mine to India is a questionable business proposal. The demand for coal in India is falling as the country ramps up its investment in renewable energy.
At the Stop Adani Roadshow in Sydney last week, renewable energy entrepreneur Danny Kennedy called the mine "a stranded asset waiting to happen".
This is because India will not need greater coal-fired energy capacity in the next decade, according to the national electricity plan it announced late last year.
This makes the mine a risky venture for Adani. If it becomes a stranded asset and the company's share price falls, shareholders could have grounds to claim that Adani did not properly disclose the risks of climate change to its business.
Mr Betts said the class action regime is central to the development of environmental litigation in Australia.
"Climate litigation I don't think is going to be a story in Australia about trying to remediate the impacts of climate change," he said.
"I think it's going to be about making money for people. Respectfully and pejoratively, that's been the experience in Australia in the growth of class action litigation to date. It seems to me that would be a characteristic, or would have to happen here, for this litigation to grow."
Reflecting on the 25-year history of class actions in Australia last month, Maurice Blackburn national head of class actions Andrew Watson told Lawyers Weekly that environmental litigation could be the next major driver of growth in the class action space.