Goodbye job applications, hello dream career
Seize control of your career and design the future you deserve with
Lawyers must learn to run their own race
Finding a way to forge your own path in law can be difficult, but in the experience of Queensland Law Society president Christine Smyth staying true to yourself will pay dividends.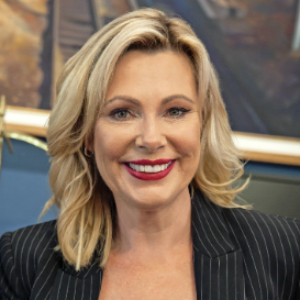 Law is in a totally different ball game today than it was when Christine Smyth (pictured) joined the legal profession over 20 years ago. Speaking to Lawyers Weekly about the brave new world the law graduates of 2017 face, the veteran lawyer and accredited succession law specialist explains how the challenges are different but just as effecting.
You're out of free articles for this month
To continue reading the rest of this article, please log in.
Create free account to get unlimited news articles and more!
"When I came out of university, the perception was, if you wanted to make it you had to go and join a large law firm in Sydney, and that was your rocket path to success," Ms Smyth said.
Ms Smyth is Queensland Law Society's (QLS) 59th elected president, and the fifth woman in the organisation's history to hold office. Not seeking out what would have been viewed as the only ticket to a high-flying job in law, via Sydney, it is only the first of several external markers of success she would rebuke in her career. Not because those markers do not indicate success for some other lawyers, but because they have not been right for her.
Ms Smyth started out in a regional firm, working as a country solicitor. She then left law for some years to raise her children, and not long after returning to practise made the unusual choice to specialise. Hours spent whiling away time during kids' swimming lessons leafing through tomes on succession law, while other mothers socialised and chatted, were a huge part of the early days of her comeback.
The seasoned lawyer can today look back and say it was all worth it, but she does not sugarcoat the journey.
"It's been extraordinarily difficult, extremely difficult," Ms Smyth said.
"I had left work to raise my children, and I came back to work after being out of practice for four years. And my confidence, when I was out of law, was through the floor – because you're a new mother, and you're out of work, and you see other people's careers just fly past," she said.
"I think that a lot of people formulate or focus on the perception of success over what the value of success is to them as an individual. If a job or way of doing things doesn't fit with who you are as an individual, then you are headed for disaster in my view."
VIEW ALL
Ms Smyth does have advice for those committed to chasing their own vision of success. However, she qualifies her wisdom by saying it may not ring true to all lawyers.
First, she recommends that lawyers surround themselves with a diverse network of colleagues and peers. Talk to your network, she says, use them as a sounding board and then make a decision "through the lens of your own comfort".
"Talking to people is really important. You must broaden your exposure as much as you possibly can and try to look at things through the lens of your own comfort, not through the lens of other peoples' perception of what it is to be successful," Ms Smyth said.
Secondly, the QLS president urged lawyers not to rest on their laurels.
"If you're not moving forward, you're moving backwards as far as I'm concerned. You need to have very high energy levels," Ms Smyth said.
"You have to have some bravery about your own career path, in my view, and you have to be prepared to be nimble-footed and think a little left-of-centre; that's how I've approached it anyway," she said.
In the majority of workplaces Ms Smyth has worked, she has been the only woman. Although this has never prevented her from seeking advice from more senior male collegaues, she laments how there was never a real opportunity to find a mentor among them.
"When I came through, more often than not, I was the only female solicitor in the office. And while you can ask advice of the more senior male practitioners, they were from a different generation, and there was a different expectation," Ms Smyth said.
"I did not have any mentors. But what I did do was I started to mentor myself," she said.
Fifteen years ago, Ms Smyth made the decision to mentor a young Bosnian refugee. He was in his final high school year then. She continued to mentor him over the years, through his university studies and then later moved his admission as a solicitor in Queensland.
"It gave me a lot. When you mentor people, it enables you to clear your mind as to what it is that works and doesn't work, and it actually has a benefit to the mentor as much as it does to the mentee," Ms Smyth said.
Ms Smyth describes the experience as mutually rewarding and inspirational. Indeed, she has gone on to mentor other young lawyers.
Last year, in her capacity as deputy president of the QLS, Ms Smyth established an initiative called the Modern Advocates Lecture Series. She said she hoped the program could offer up-and-comers what she lacked as a junior practitioner during the '90s.  
"Mentoring is quite critical – to be able to tap a much more senior practitioner on the shoulder and say, 'Hey, I have a problem', and to be able to discuss it in a free and psychologically safe environment," Ms Smyth said.
"The lecture series does a couple of things. People are going and hearing from a judge themselves, and people are mixing with each other afterwards. So they are sharing their experiences and getting a feel of where everything is at, and they're developing relationships.
"Ultimately, at the end of the day, being a solicitor is about people. It's about being a trusted advisor who guides their clients through a complex and difficult system. That's what we do," she said.