Goodbye job applications, hello dream career
Seize control of your career and design the future you deserve with
Lawyer combats family law consequences with founding of new platform
A Melbourne-based legal professional has launched a new platform that aims to make a big family law matter cheaper, more efficient and more amicable.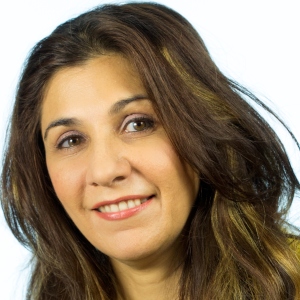 Anne-Marie Cade (pictured) of Daniel Lew Le Mercier & Co has unveiled the new platform DivorceRight – a Victorian start-up that aims to make the divorce process as easy as possible and to keep families out of court.
You're out of free articles for this month
To continue reading the rest of this article, please log in.
Create free account to get unlimited news articles and more!
"I assist clients to 'make things right again' after divorce, and they can do this by saving money and saving their sanity too.
"The start-up does this by completing as much of the divorce process online – clients lodge forms and interact with each other and their lawyers and mediators online through a client portal.
"When face-to-face meetings are required, they're conducted in designated meeting rooms at a location convenient to the clients."
Ms Cade said the idea for the platform came after watching families "tear themselves apart during the divorce process".
"The court process and the traditional adversarial approach does little to help families through the healing process and sometimes makes their problems worse. No matter what the status of your relationship is with your ex-partner, you will always be mum and dad which is why a different approach to divorce is so necessary," she said.
"Marriage did not begin with lawyers and legal papers, so there is no reason for it to end that way. Divorce is not all about the paperwork. It's about a major life transition and I want to make [a] difference in the way divorce is done."
Breaking down how the platform works, Ms Cade explains that the initial interaction with DivorceRight sees clients fill in a questionnaire online where they provide information about their situation.
VIEW ALL
"They can do this from the comfort of their homes so they can clearly think about everything that they would like to tell us and ensure they don't leave anything out. Based on the responses, the mediator or the collaborative lawyer that DivorceRight connects them with is able to develop the approach they'll take in dealing with the clients. Clients are then assigned a wider team of legal professionals to help them reach a settlement. Once a settlement is reached, they're referred to individual lawyers so they can receive independent legal advice and then file their papers in court," she said.
"Paperwork associated with each step of the process is filed on the DivorceRight platform for easy reference, with clients also able to receive and send notifications and messages, view their case status, schedule conferences and pay bills online.
"I also encourage the use of Skype, Facetime and video conferencing. I have a virtual law firm and understand the benefits of this and how receptive clients are to the way I deliver legal services, and I have a good understating of what works well. Since I operate 'virtually', I am always accessible to my clients. Having adopted technology into my practice early and seeing the benefits of it, I wanted to apply and use the knowledge I had to DivorceRight. In this day and age, I feel innovation is the key to achieve growth and success in my firm.
"Some might say that divorce is a far too complicated and emotional legal process to be conducted online – what if one party doesn't want to use such a method in the first place? – but I believe DivorceRight removes the barriers people often face when looking to access legal services delivered via a traditional approach. Many people can feel intimidated working with lawyers. The modern ways of working create a more familiar environment for clients, and they are not intimidated at the thought of seeing a lawyer. This approach fosters a healthy client-lawyer relationship."
Ms Cade said this new approach to the divorce process reflects the needs and expectations of evolving family law clients across the country.
"I am a lawyer, a mediator as well as a collaborative professional. This new approach I am adopting to the way I practise family law reflects the changing values of society and of the practitioners who choose to step out of the traditional way of doing things," she said.
"Much of the legal system is based on old values and concerns of the past. The procedures were designed by people who lived in a different era. The law is constantly looking backwards at precedents, so things don't change too fast. However, we are now in an age where a reorganisation is required towards new ways of problem solving – lawyers must think more intuitively and in an inclusive way to better serve client's needs. This is especially so in the area of family law.
"When 46 per cent of all marriages end in divorce, it is important that the focus is on healing instead of legal wrangling so the children of these broken marriages are not subjected to conflict between the parents. It is a known fact that it is the conflict in a divorce that harms the children. Therefore, it is necessary that lawyers act as changemakers focusing on problem solving, so it's less about the fighting and more about achieving workable solutions for the families going forward. I also focus on assisting families work out a co-parenting plan that best suits their situation."
On top of making the divorce process more amicable and efficient, DivorceRight also aims to lower the overhead costs that often come when dealing with this sort of matter, according to Ms Cade.
"Costs of accessing family lawyers and delays in getting court dates impedes justice, and clients tend to whittle down their savings on legal fees. There is inherent value in what technology brings to the legal industry, and these avenues must be explored. This will enable people to have better access to justice," she said.
"The transformation renders firms more flexible in their response to clients' demands and allows them to deliver solutions to clients beyond the conventional way. There are new ways of working.
"I encourage clients to try and negotiate a settlement with their partners through mediation as well as by adopting a collaborative approach. I focus on out-of-court settlements as I feel that this method achieves the best outcome for my clients."