Goodbye job applications, hello dream career
Seize control of your career and design the future you deserve with
Would you like large fries with that?
Over the holiday season, I often binge-watch the latest Netflix drama. This year was no exception, writes Claire Bibby.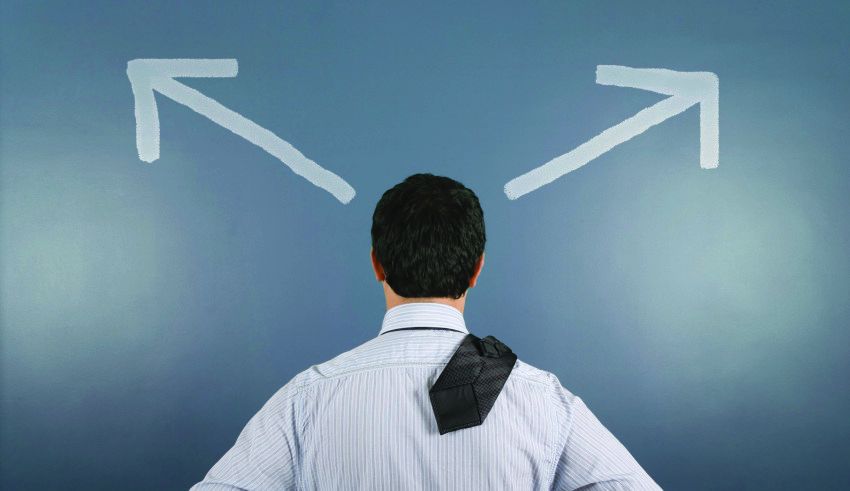 During a particularly tense final episode, a character was walking into a situation which, at face value, had nothing to do with them. My instinct took over, and I called out to the TV "mind your own business".
You're out of free articles for this month
To continue reading the rest of this article, please log in.
Create free account to get unlimited news articles and more!
With raised eyebrows, my husband said to me "as if YOU would ever mind your own business if you were in the same situation".
He was correct, and I found myself thinking when, as a lawyer, is it appropriate to step in, and when is it appropriate to step away?
In-house lawyers are often seen as the legal and ethical conscience of their employer. Protection of their employer's reputation, their sole client, is one of the most important services they provide. A tarnished reputation may translate into tarnished results.
Similarly, one's own personal and professional reputation, which takes years to build, can be irreparably damaged in an instant.
The role of a lawyer is not to give advice in a vacuum and then absolve oneself of all responsibility. When faced with an ethical dilemma, is it ever our role to just advise our client of the risks and then leave it at that? What if that advice is ignored?
Perhaps you may be left with only one choice at the end, which as the English punk rock band The Clash so aptly said, "should I stay or should I go?"
In conversation recently with a lawyer, a question was posed to me as to the appropriateness of the solicitor's response in circumstances where his client's dealings in a dispute were knowingly untruthful. There was no "if's" or "but's" about it – his client had deliberately misled a counterparty.
VIEW ALL
The lawyer had kept contemporaneous notes of the verbal advice and warnings he had given to his client.
He had created a paper trail documenting his concerns and the potential civil and criminal ramifications to his client. As a trusted peer, he sought my counsel about whether he had done enough.
In addition to our duty to act in the best interests of our clients, solicitors have other obligations under the law. As officers of the court, we must not only obey the law; we must also ensure the efficient and proper administration of justice.
In all of our dealings, a solicitor must uphold the principles by which we are governed. While observing their duties to the client, solicitors must:
• not mislead the court;
• act with competence, honesty, and courtesy towards other solicitors, parties and witnesses;
• be independent (free from personal bias);
• be frank in their responses and disclosures to the court; and
• be diligent in their observance of undertakings.
Sometimes situations arise when acting in our client's best interests interferes with a solicitor's duties to the administration of justice. The law requires that solicitors give precedence to their duties to the administration of justice.
The situation for in-house counsel is no different. The Association of Corporate Counsel, in conjunction with the St James Ethics Centre and Minter Ellison, has published a highly regarded and important reference guide Ethics for In-House Counsel Handbook, which is available in the members' Reading Room.
In a recent interview, the NSW Chief Justice Tom Bathurst highlighted that we are in an environment where regulators are becoming increasingly active in bringing proceedings against directors and offices for alleged breaches of their fiduciary, statutory and regulatory responsibilities; for bringing proceedings against corporations themselves in respect of such breaches; and, more recently, for bringing proceedings against corporations alleging unconscionable conduct in trade and commerce.
General counsel are responsible for integrating legal compliance into a corporate culture. It is this key strategic role that has meant that those holding the position of GC have become more than just legal advisers, but are increasingly taking on roles for management, advising across law, ethics, policy and business.
It is their responsibility to help the board and management to understand and navigate the intricate duties and obligations imposed on them.
Perhaps the decision whether to stay or whether to go can be compared to upsizing at McDonald's – are the extra fries worth it?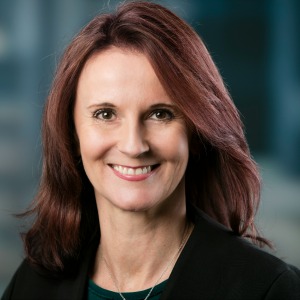 Claire Bibby (pictured) is an experienced general counsel, non-executive director of Marist180, an executive member of the Association of Corporate Counsel, an Entrepreneur Ambassador for Opportunity International, and a committee member of the Australian National Committee for UN Women and Soroptimist International.
Claire's name has graced numerous awards as one of Australia's best lawyers and female executives, including the "Excellence Award for Women in Law", "General Counsel of the Year", "Female Executive of the Year in Asia, Australia, New Zealand" and, most recently, "Mentor of the Year".