Goodbye job applications, hello dream career
Seize control of your career and design the future you deserve with
Woolies lawyers to bear the brunt over 'abysmal' compliance
The in-house lawyers at Woolworths are set to feel the effects of a discovery that the cleaning contractors working at the bulk of the franchise's Tassie stores were systemically breaking workplace laws.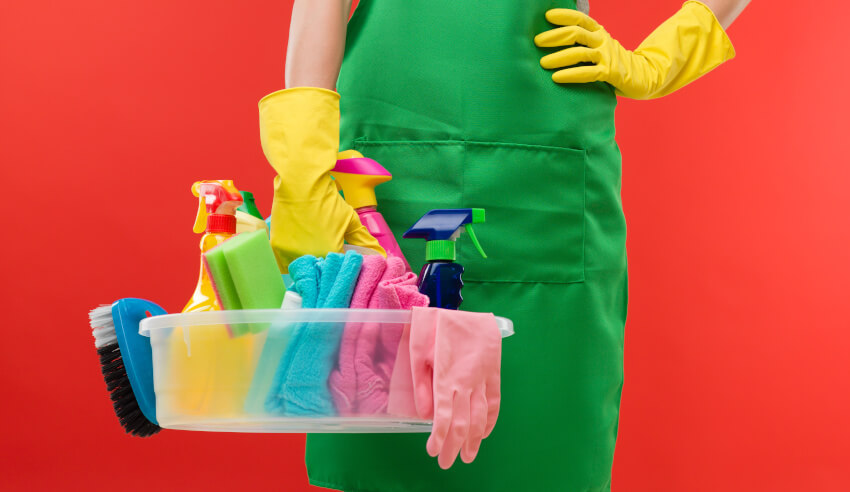 A lengthy investigation into the cleaning contractors by the Fair Work Ombudsman (FWO) found "alarming levels of exploitation", which it attributed to multiple levels of subcontracting.
You're out of free articles for this month
To continue reading the rest of this article, please log in.
Create free account to get unlimited news articles and more!
While its inquiry also looked at selected Coles and IGA stores in the state, Woolworths was the primary target for investigation given that it was the only supermarket chain to outsource its cleaners.
"Our inquiry found deficiencies in Woolworths' governance arrangements with regard to its procurement and oversight of cleaning contracts, resulting in serious exploitation occurring at multiple levels of its cleaning supply chain," Ombudsman Natalie James said.
"We uncovered breaches across 90 per cent of Woolworths' Tasmanian sites, including cases of contractors paying cleaners as little as $7 per hour for training and $14 per hour for work – well below their legal entitlements."
She also criticised the records kept by the contractors, which she deplored as "abysmal".
Overall, record-keeping by contractors engaged at Woolworths' sites was abysmal: at 84 per cent of sites workplace records were inaccurate or not kept at all," said Ms James.
"The impact of record-keeping failings is exacerbated by the use of cash payments which, while lawful, make it difficult to determine with any certainty the extent of underpayment of wages by the contractors.
"Such blatant and widespread breaches of workplace laws are clearly unacceptable, and echo the findings of our previous inquiries into supply chains employing low-skilled and vulnerable workers."
VIEW ALL
More than $64,000 worth of underpayments have so far been identified, and only $21,000 of which have been rectified.
"Woolworths will continue to work closely with the Fair Work Ombudsman as we incorporate enhanced management of our cleaning contractors throughout Australia," a spokesperson for the company told Lawyers Weekly's sister publication My Business.
"We're also committed to paying cleaners if they're found to be underpaid for cleaning services provided to Woolworths, and where the relevant subcontractor employing entity fails to rectify the underpayments.
"Cleaners are an integral part of our store teams, providing an essential service across Woolworths' sites, not just in Tasmania, but nationwide. We'd like to thank them for their continued hard work and support of our store teams."
Following the findings, the FWO appealed to larger businesses to improve their supply chain governance. It noted that investigations in Woolworths' supply chain of cleaning services are ongoing.
McDonald Murholme managing director Alan McDonald contacted Lawyers Weekly recently to speak about the Woolworths findings.
He said the discovery demonstrates how important it is to keep the FWO fully funded.
"Keeping a well-resourced Fair Work Ombudsman does not have to be a financial burden to government, when their net-costs are likely more than paid for by the increased tax earnings when the correct higher rates of pay are made," Mr McDonald said.
However, he also noted that even it is well resourced, the FWO "cannot be all things, to all employees".
"By introducing the Fair Work Act 2009 (cth), the Fair Work Commission (FWC) allows individual employees to prosecute breaches, without the FWO," he explained.
"The FWC takes on these cases and delegates the prosecutions to short telephone conferences with its own independent contractors / delegates."
At the same time though, Mr McDonald said that prosecutions under the general protections provision need to be better recognised and publicised.
"The Fair Work Commission often treats cases as unfair dismissal, which are of lesser consequence, and by doing so, the FWC is undermining the legitimate worker prosecutions under the general protections provision of the Fair Work Act 2009 (cth)," he said.
"Where employees are unrepresented, the system can allow alleged breaches go largely by the wayside, with possibly no lesson learnt by the allegedly offending employers which is the current nature of the process used to deal with the prosecution of worker's rights."
In conclusion, Mr McDonald said it is expected that in the future, when the extent of the breaches are better appreciated, the FWC will provide more than just a telephone conference as "step one" in dealing with these matters.