Goodbye job applications, hello dream career
Seize control of your career and design the future you deserve with
The pros and cons of moving in-house
As part of a regular roundtable series, several former private practice lawyers have revealed whether the grass is greener in-house.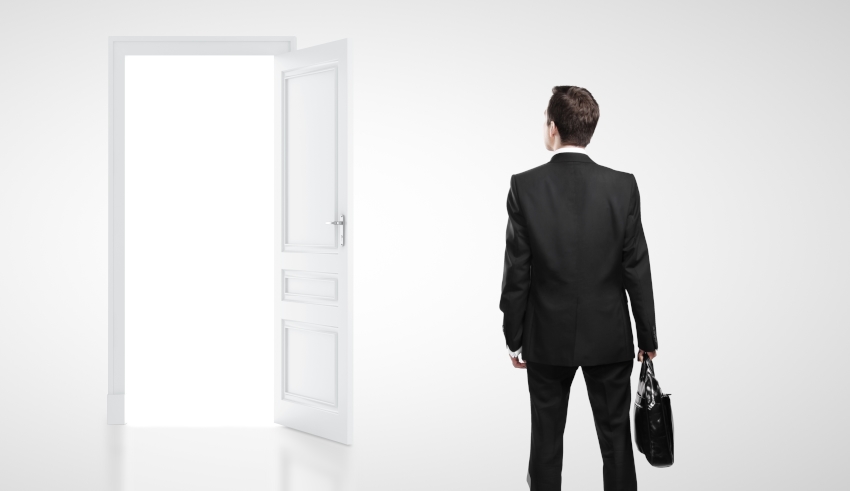 Executive legal search firm Mahlab has just released its new roundtable briefing, "The First Time: Moving in-house". The roundtable brought together lawyers who have recently made the move from a law firm to an in-house environment to discuss what led to their decision and what they have learnt since.
You're out of free articles for this month
To continue reading the rest of this article, please log in.
Create free account to get unlimited news articles and more!
Among the pros of moving in-house, participants identified there is a greater change to contribute to the overall strategic direction of an organisation.
"I wanted to understand more about a business as I may eventually look at moving out of a legal role and into a commercial role," one participant said.
"I wanted a broader commercial perspective and to understand how the legal output is used by a company," another stated.
The participants also reported their in-house roles have allowed them to apply their skills across a more diverse range of work, rather than having to specialise. Further the participants identified a greater work/life balance.
Leaving behind billing targets and time sheets was also stated as a key benefit by some roundtable participants, with those who identified this saying they felt a sense of relief when these "determinants of success were removed". However this wasn't expressed by all of the participants, with the remaining noting that time-recording and billing internal clients has not disappeared since their move in-house.
Lastly, the participants identified a greater level of recognition within their in-house role, as well as a necessary shake-up to their career.
"Private practice felt stale and I was going through the same motions," said one participant.
VIEW ALL
Another said: "I wasn't actively looking to move and the opportunity had to be special for me to move. I had had discussions with the firm about a move to partnership down the track. When I got the call about the role I am in I was excited about the brand. The partners were shocked by my intention to move. They offered me money to stay and I thought 'Now you think I'm worth that?' It is just a band-aid to offer more money."
On the other side of the coin, the roundtable participants identified some of the cons that come with moving in-house.
Most notably, the participants said onboarding issues were a common challenge.
"As with all new jobs, the 'newbie' is faced with induction processes that vary from non-existent to superbly supportive," the Mahlab report said.
"Most companies have an HR function that plots a new employee's induction and training but this tends to focus on systems and processes rather than the broader corporate overview most lawyers want.
"The roundtable discussion revealed that the generous General Counsel, with the time to spend on the new recruit, to take him/her through current issues facing the organisation and the legal desk and introduce the lawyer to key internal clients was a welcome but fairly rare commodity. Most GCs are under pressure from the CEO and the board on their own matters and have little time to induct the new lawyer in a detailed way. One participant was grateful for the Deputy GC taking her under his wing. In this way she could "ask the dumb questions". Another found that hospitality from an external law firm gave him a useful source of information about current issues."
Unsurprisingly, resourcing was also identified as a common challenge within the participants new in-house roles.
"There is a lack of resources. There is no CCH or Lexis, Nexus, Halsbury's. I have to Google everything. The cost is too high and they can't go to external lawyers," said one participant.
"There is no admin support. Even the GC and DGC do their own admin," said a second participant.
"I have an admin (assistant) who is amazing and looks after three lawyers. She is also an EA for the CEO and CFO," said a third.
A lack of structure and hierarchy was also noted as a challenge for some participants.
"Participants commented that 'a law firm is a law firm is a law firm': there is a clear hierarchy from partner to mail room. Save for very small firms, there is a buffer zone between partner and lawyer in the shape of senior associates. A senior associate will usually have other, more senior staff to counsel them, or will report to the partner in charge of the department or the matter," the Mahlab report said.
"Reporting lines are clear, save where, as one participant joked 'you get caught in the cross-fire between two partners'. One participant commented that 'In my new role, all bets are off. Calls come in from any level of the business. I have no idea whether I'm advising a state manager or a fly in-fly out worker on a mine site in outback NT'."
Understanding the business' key priorities and personalities was also seen as a challenge, as was the understanding of who does what and building relationships.
Similarly, the participants identified that the value proposition, on both sides, was sometimes a challenge.
"Participants again pointed to a strong leader as being essential to understanding how to not only add value but demonstrate value in the in-house environment. Technology assists in this regard, with some members of the roundtable citing tracking of external spend, take up of internal legal training packages, number of requests for help, turnaround time, number of external instructions and the like," the Mahlab report said.
"Happily, participants in the roundtables expressed satisfaction with the move after an initial period of adjustment and learning. They enjoy the diverse range of work, with one lawyer saying 'I can get everything from a standard NDA to a takeover — on the same day!' and another commenting on the freedom she felt outside the hierarchy of a law firm: 'The CEO came up to my desk to chat about something. That would never happen in my old firm'."