Goodbye job applications, hello dream career
Seize control of your career and design the future you deserve with
Future-proofing the role of GC – Embracing legal process optimisation
As economic conditions continue to bite, GCs all over the world are mandated with doing more with less. But when your headcount is low, how do you ensure standards and service delivery stay high? asks Lawcadia's Shauna Maguire.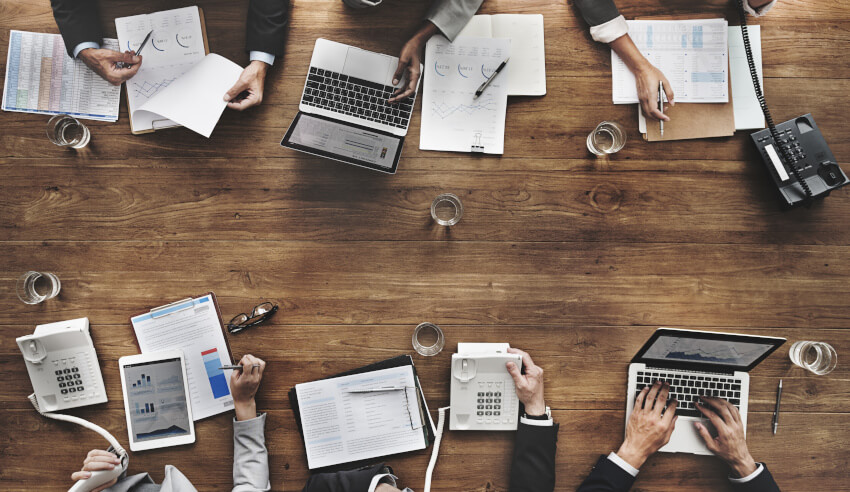 For many organisations, legal process optimisation is the way forward. Enabling legal teams to focus their resources on delivering a consistent value-add, it's one of the most effective ways to transform and streamline operations.
You're out of free articles for this month
To continue reading the rest of this article, please log in.
Create free account to get unlimited news articles and more!
And it's quickly growing in popularity. According to the Consero Corporate Legal Operations Report 2018, 50 per cent of legal operations professionals will be primarily focused on technology over the next 12 months.
However, despite the impetus for change, many of those at the coal front – i.e. the lawyers – are cautious of change and wary of the implications that automation and technology bring.
For Siska Lund, general counsel at Lawcadia, it's an all too familiar scenario.
"One of the challenges for legal process optimisation (LPO) isn't simply the technology involved, but understanding the human element of introducing change across the [legal] team," she says.
"Changing legacy systems and/or introducing new technologies and processes is a mammoth task.
"But empowering employees to drive change is often overlooked. In my experience, for legal process optimisation to be successful, it needs to be embraced by the people it's meant to enable. The users of the technology must be engaged and excited about change."
The key, she says, is adopting the right mindset.
VIEW ALL
"I've worked across different industries and have consistently seen that an empowered, appropriately-skilled and engaged team sits at the very heart of any successful legal process optimisation project," Ms Lund says.
"With this kind of project, mindset should shift away from digital transformation and towards transformation enabled by digital technology. It's our responsibility to clearly communicate the objectives of any digitisation/LPO project to our team and ensure they're engaged with the project. We must also empower our staff – they must understand where they sit within the project and have some ownership over it."
Overall, she says: "Clear communication helps build trust."
Automation and process optimisation – Where to begin?
According to Ms Lund, the overarching goal is to achieve improved user and client experience, coupled with improved operational efficiency.
When done well, she says, "legal process optimisation can unlock productivity gains and significant competitive advantage and deliver exceptional user and client experience".
"In practice, this can translate into increased team engagement, motivation and empowerment, quality and consistency, time savings, improved governance and reliability, metric visibility and reduced costs. When done badly, it can result in the opposite of all of these things," Ms Lund adds.
Success, she advises, comes down to planning.
The first step then, is to evaluate the usage and capabilities of your team's current tools.
You should also identify the high value areas that can potentially deliver quick wins, as well as the key priorities for any potential technology solution, including security, usability and ease of customisation.
This exploration should be undertaken within the lens of the work your legal team is tasked to undertake. By clearly identifying the tasks that don't require legal training or experience, you can develop strategies and identify the tools that will help your team focus on value-rich activities.
This in turn will help you identify the areas that will be best served by the introduction of new technology. For many legal teams, these include:
Collaboration – within internal and external teams
Documents and workflows
Data, metrics and reporting
Automation experiences – Leveraging different skill sets
As with the introduction of any new technology, successful implementation requires consistent, concentrated engagement. After all, it's the people who power the technology, not the other way around.
The trick, Ms Lund says, is to balance the perils of complete automation and the resulting loss of engagement and autonomy with the need to identify tools, gain knowledge (including the design of bespoke tools) and create optimal results. In her experience, thinking outside the box to procure different and/or unique but necessary skill sets can make or break a project.
"As GCs, we probably have more bandwidth to be open-minded about flexible work arrangements and working hand-in-hand with the business to try innovative solutions aimed at operating more efficiently," she says.
However, it's important the gaps in skills required to harness LPO are acknowledged and identified up front.
"This should be done honestly and in parallel with identifying the desired outcomes," Ms Lund says.
"While training goes some of the way towards narrowing the skills gap, it's likely you'll simply have to bite the bullet and go with a quicker solution. That is, recruiting external talent – perhaps on a contract basis or even an internal secondment from other teams (i.e. IT) – within your company."
Legal teams, she says, shouldn't be afraid to bring in external non-legal talent on a temporary or project basis, or even for a workshop on legal design thinking.
However, the practical reality is that for a number of reasons, not every team is ready to implement new technology. What then?
Practical ways to make the most of what you've got
Despite what the boffins may say, technology is not the be all and end all of maintaining efficient legal work practices.
From squeezing more value from your legal service providers, to better managing your relationships, matters and organisational expectations and using data to facilitate strategic engagement practices, there are a range of practical ways to streamline your legal operations. And although technology can certainly assist with achieving these, it's not a non-negotiable add-on.
According to Ms Lund, adopting technology doesn't necessarily equal successful digital transformation/LPO.
"When teams plunge head-first into unknown territory. They may quickly find themselves in sticky situations. Budgets may be unnecessarily spent, and time and attention wasted on or diverted towards activities that don't generate genuine value," she says.
"In this respect, going digital can derail a team, rather than transform it."
Her advice is to take advantage of the introspective moments in the initial stages that allow you to properly understand the desired outcomes and plan accordingly.
"In my experience, improving soft skills is as important as adopting technology," Ms Lund says.
"As GCs, we can set an example of what to be, including having the right attitude and emotional intelligence for change, building positive, adaptable, open-minded and curious teams and fostering strong legal skills, as well as building business and commercial acumen. Regardless of which technology is used, these are the attributes that will drive positive change in any legal team."
Moving forward
GCs across the board are being asked to do more with a reduced budget, a situation that's unlikely to change in the near future. They're also being asked to actively contribute to the running of the business in a more strategic, operational way. To ensure their (and their team's) ability to perform, it's essential they continue to explore innovative solutions to their technology and legal process needs.
As Ms Lund says, "Now, more than ever, our clients (i.e. business), view us as advisers rather than simply being able to close a deal at the end of the day. Consequently, we're becoming involved in the strategic planning of the business in a way that hasn't been seen before."
Thankfully, with a plethora of legal technology-focused products on the market, there's never been a better time to explore digital transformation and LPO. Small changes can deliver big wins, and with the right mindset, you and your team can ensure the legal department delivers measurable value over the long term.
Author bio
Shauna Maguire is the business development manager for Australian legal technology company Lawcadia. A former lawyer, she worked in criminal and policy law at the state, federal and international level before moving into marketing and communications.
Contributor bio
Siska Lund is the general counsel for Australian legal technology company Lawcadia and has over 10 years commercial legal experience in private practice and in-house legal teams. She's also currently a senior teaching fellow at Bond University.