Goodbye job applications, hello dream career
Seize control of your career and design the future you deserve with
What did we learn about general counsel in 2018?
The pointy end of in-house practice has changed a lot over the past couple of years, writes Sue-Ella Prodonovich.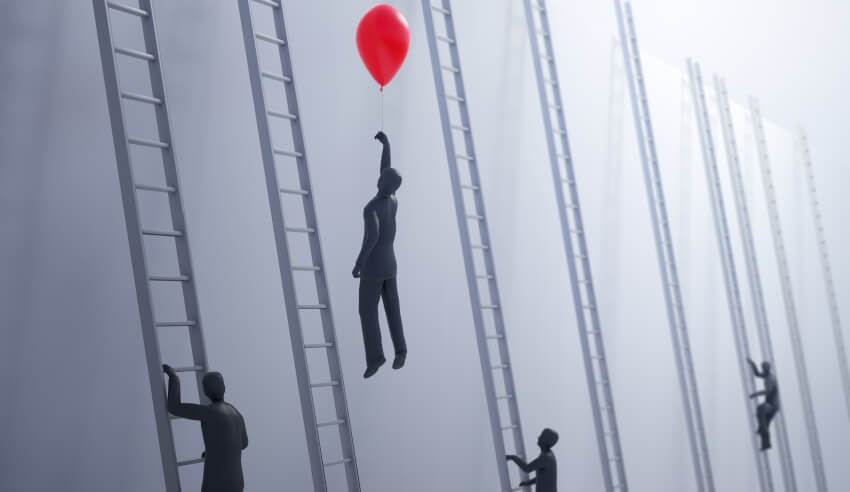 For starters, the Legal 500 Power List – which details the 100 most influential in-house lawyers in Australasia – reveals that 53 per cent of the best in-house lawyers are women. Yep, possibly for the first time ever, it's women who are in the ascendancy at the top of one part of a profession that tends to break half male-half female.
You're out of free articles for this month
To continue reading the rest of this article, please log in.
Create free account to get unlimited news articles and more!
That in itself is exciting enough for an article. But there's a lot more in-house lawyer and those working in law firms should take from it too. Here are some of the things that stood out to me.
1. Sydney is where it's at
More than half of the lawyers in the list – 55 to be exact – were based in the Harbour City. That's almost exactly double the number from Melbourne and almost seven times the number from third-placed Perth. That, of itself, may not be too surprising given that Sydney remains the financial capital of Australia (sorry, Victorians but it's true). However, it is made more interesting when you consider that…
2. Finance tops the list but not by as much as it used to
Perhaps it's the impact of the banking royal commission. Perhaps it's due to the decline of residential lending. Perhaps it's pure coincidence. For whatever reason, the number of banking and finance lawyers on the Powerlist fell by one-sixth from 24 to 20. That said, finance remains the most represented sector, followed by mining and energy (13 lawyers), wholesale and retail (11) and eight each for telecommunications and property. In 2016, finance had twice as many listers as the next most important – mining and manufacturing.
3. Listed companies dominate
As you'd expect, most Powerlisters – 61 of them – lend their legal minds to publicly-listed companies. But not all of them work in Corporateland. Increasingly, government lawyers are making the Powerlist. Lawyers from the NSW Ministry for Health, Australia Post, Sydney Water Corporation and Australian Rail Track Corporation all make the cut. And why not? The work there is just as challenging as in corporate roles and changes to both Commonwealth and state remuneration policies mean that government agencies, corporations and departments can now often compete on salary too when it comes to attracting the best and brightest.
VIEW ALL
4. King & Wood Mallesons replaces Minters as the most popular training ground
In 2016, Minters had the most alumni on the Powerlist. This time it's King & Wood Mallesons, at least when combined with its previous guise as Mallesons. All up 11 Powerlisters came out of KWM. This was followed by eight each from Minters and Herbert Smith Freehills and then seven each from Ashurst/Blake Dawson and Clayton Utz. That means, all up, those five firms contributed two-fifths of the list.
5. Senior associate seems the right time to jump
For those who came out of private practice, the most popular career stage to make the transition was senior associate or special counsel (35). Either side of that, 26 left at lawyer/associate/paralegal and 17 left after being made partner. And the most popular year to leave private practice? That was 2010. Interestingly, four on the list had never worked in private practice and just went straight in-house. I expect this number to keep growing in the coming years as in-house teams continue to both expand and do more of the complex work.
6. Loyalty has its rewards
We're often told that these days staying too long in a job is a sign of a stalled career, not a stellar one. That's not really showing up here. Twenty-seven lawyers on the Powerlist have been with their employer for more than a decade, while another 34 have been there for between five and 10 years. Another 27 have been employed for between two and five years and just five have been with there employer for less time than that. The moral? If you wanna make it to the top, you still have to be prepared to stick around a while.
7. Titles are changing
I always find it fascinating to see what people call themselves – or at least what their employer decides to call them. This year, titles such as head of privacy, head of corporate affairs and head of corporate development are popping up. Thirty-five lawyers on the Powerlist also have company secretary in their official title, which I guess is no surprise given the number of listed companies also on the Powerlist.
8. People move on (often to higher things)
Finally, one of the things that really stood out to me about the Powerlist was the number of fresh faces on it. Of the 79 Australian lawyers from the 2016 list, 28 - or 35 per cent of them – have left their employer. Some have retired, sure. But some have gone on to even brighter things, including roles as general manager, managing director, director of external affairs (at BHP Billiton, no less) and deputy CEO (of CBA).
I think what this really shows is that the gap between the lawyers and the business is now smaller than ever and the legal function has become an increasingly important commercial function too.
Perhaps more importantly, those skills a good in-house lawyer can bring to the table – rigour, analysis, negotiation and the ability to understand complexity – are increasingly valued in the corporate world too. What this means is that we can expect to see more and more lawyers running the show and not just the legal department over the next few years.
Sue-Ella Prodonovich is the principal of Prodonovich Advisory and is a regular judge for Lawyers Weekly Awards. This post originally appeared on her LinkedIn page.