Goodbye job applications, hello dream career
Seize control of your career and design the future you deserve with
Tourism brings 'yin-and-yang' to legal counsel's role
Operating in a government and tourism landscape means no two days are ever the same for the legal counsel of Tourism Australia.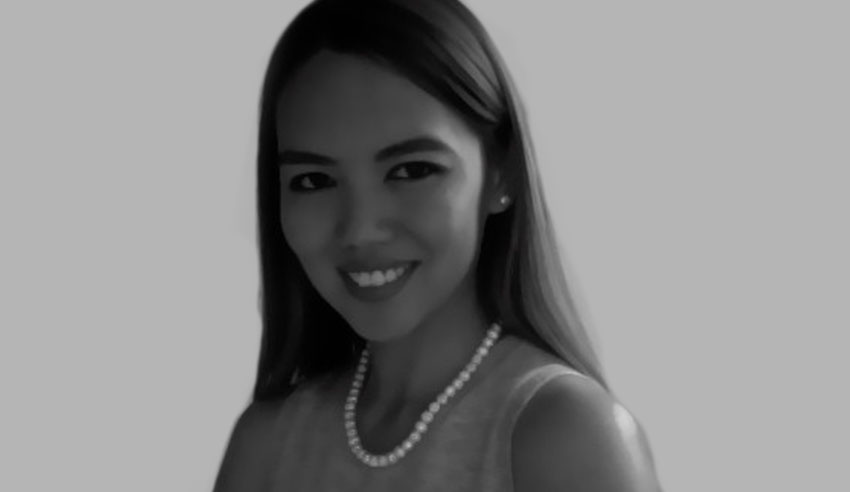 A finalist in both Government Lawyer of the Year, and Travel, Tourism and Hospitality Lawyer of the Year categories of this year's Corporate Counsel Awards, Ria Manguray of Tourism Australia chatted with Lawyers Weekly about the nuances, opportunities, and exciting developments that accompany her role.
You're out of free articles for this month
To continue reading the rest of this article, please log in.
Create free account to get unlimited news articles and more!
What does your day-to-day work look like?
I work with an incredible, resourceful team of three lawyers who I admire and together we are the Tourism Australia Legal & Governance Team. Within this lean team of three, I am the primary contact for all legal-related matters. As such, to manage my workload, I generally structure my daily "to-dos" for the week in advance to map out priorities. But even with all the forecasting in the world, I can never expect a day to go as planned. The top priority today may no longer be the case tomorrow depending on the ebb and flow of matters I receive.
On an "average" work day, my scope of work can jump across a range of different matters – e.g. from reviewing celebrity contracts to assessing risks around campaigns to advising on privacy matters to aligning go-to-market solutions to brainstorming on internal process improvements. The unpredictable nature of my work makes it exciting. There's very little opportunity for dull moments.
How much are you dealing with legislation in your role at Tourism Australia, and how much deals with policy?
In my role, I have dealt with matters that involve an overlap between legislation and policy. For example, in my capacity as the appointed Privacy Officer, I amended Tourism Australia's Privacy Policy in light of the legislative reforms on privacy in Australia and abroad – i.e. EU General Data Protection, and provide ongoing advice and privacy training to the business which involve this overlap between legislation and policy.
Furthermore, the Tourism Australia Legal & Governance Team have a dedicated Risk and Policy Advisor, Ariana Prilis, who is also a qualified lawyer. Ariana mainly deals with policy-related matters.
Following on from the above, I imagine you are working across multiple jurisdictions, not only on a state and national level, but internationally. Can you explain what this is like?
VIEW ALL
Tourism Australia undertakes consumer marketing and industry development in 15 core markets in North America, Europe, Greater China, Japan and South Korea, and South and South East Asia. In that way, TA operates on a "global" scale. The complexities of multiple jurisdictions and cross-jurisdictional considerations certainly make my work interesting.
As Legal Counsel and usually the first point of contact for legal matters in the organisation, I have to possess a basic understanding of foreign laws at a minimum in advising the organisation even in circumstances where we employ foreign external counsel to advise on matters. In my view, keeping abreast of developments in the law here in Australia and abroad is a constant learning exercise that helps keep me "fit" in my legal practice.
What are some of the more unique tasks you perform as a tourism lawyer, and as a government lawyer?
Given the governance structure of Tourism Australia as a Commonwealth Corporate Entity (CCE), my role is quite unique in that I am a hybrid lawyer wearing the hats of a "tourism lawyer" and a "government lawyer" and an "in-house lawyer" all at once.
Working in the tourism space TA operates in a commercial manner as a separate legal personality from the Commonwealth and can act in its own right exercising certain legal rights such as entering into contracts. On the other hand, TA is also subject to the Public Governance, Performance and Accountability Act 2013 (Cth) and Tourism Australia Act 2004 (Cth).
This "yin-and-yang" of a CCE is always top-of-mind when working on matters.
What are some of the challenges the tourism industry is facing, and how are you combatting these in a legal capacity?
Similar to other national tourism boards, Tourism Australia's ongoing challenge is to inspire consumers from our core markets to visit Australia.
As Legal Counsel of Tourism Australia, the provision of legal services to the organisation directly contributes towards "Tourism 2020". Tourism 2020 impacts the broader Australian community as a whole-of-government and industry long-term strategy to build the resilience and competitiveness of Australia's tourism industry and grow its economic contribution. The strategy focuses on improving the tourism industry's performance and competitiveness by pursuing new opportunities for growth and addressing supply-side factors. The Tourism 2020 goal is to achieve more than $115 billion in overnight spend by 2020 (up from $70 billion in 2009). To date, Tourism Australia is on track to meet and potentially even exceed this goal. Tourism Australia shares this goal with the Australian tourism industry and federal, state and territory governments in an effort to maximise tourism's economic contribution to the Australian people.
Interested in the issues shaping the in-house legal landscape? Don't miss your chance to hear from local and global in-house legal powerhouses at the 2019 Corporate Counsel Summit!