Goodbye job applications, hello dream career
Seize control of your career and design the future you deserve with
How does diversity fare in-house?
An Afghan-born Australian lawyer, advocate and social commentator has offered pivotal insight into her experience working in the legal profession and the challenges she's overcome in dispelling any stereotypes.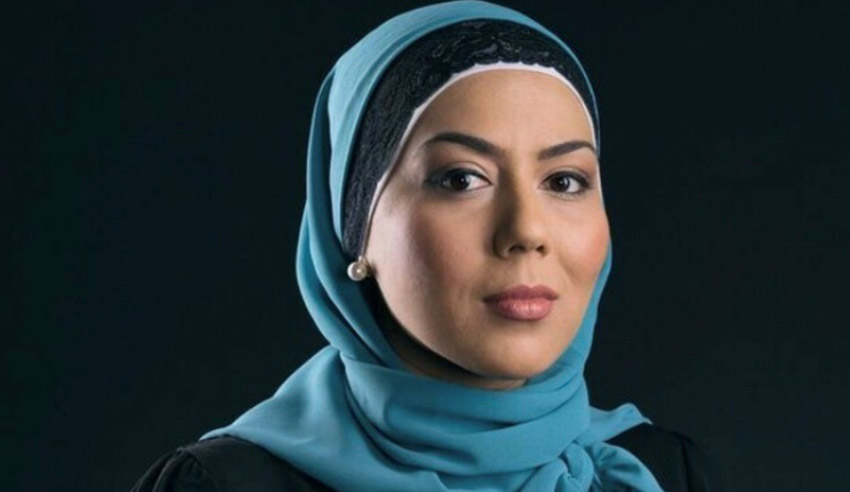 Mariam Veiszadeh spoke at DCA's Diversity in the Legal Profession Network event last year about the challenges and opportunities she has faced in the in-house legal profession being a Muslim and a woman.
You're out of free articles for this month
To continue reading the rest of this article, please log in.
Create free account to get unlimited news articles and more!
In this candid Q&A, she takes Lawyers Weekly readers through her journey in overcoming any obstacles, and shares how the legal profession is tracking when it comes to diversity and what more needs to be done.
Before we begin, could you please give me some background on your experience within the legal profession?
I practised as a corporate lawyer for just under decade working across a wide range of legal practice areas including consumer credit, compliance and regulatory, commercial contracts and litigation.
How did you come to work in-house?
My legal career has been somewhat unusual in that I went straight from graduating to working as an in-house lawyer, noting that many gain experience in a law firm before making the move to an in-house role.
I was fortunate to be working in the compliance division of a finance company when I was completing my PLT and the head of legal there took me under her wing and mentored me and then eventually offered my first legal role. I am still in touch with Karen Lee today and will be forever indebted to her for her mentorship and guidance.
Last year you gave a talk at DCA's Diversity in the Legal Profession Network about the challenges and opportunities you've faced in the in-house legal profession being a Muslim female. Can you walk me through the challenges you've encountered?
VIEW ALL
Everyone faces challenges throughout their careers to varying degrees. I'd say my challenges started from the beginning when I was trying to land a job in the first place. I recall how I would work so hard to build rapport with recruitment managers on the phone but how their enthusiasm often visibly dropped when they saw me face-to-face for the first time.
Whether it was being mistaken for the personal assistant instead of the lawyer, being asked by a senior lawyer if I personally knew members of the Taliban when he found out I was from Afghanistan or being victimised because I don't drink alcohol, in my almost decade long career as a lawyer, I've had my fair share of bizarre, racist, islamophobic encounters.
Early on in my legal career, I experienced workplace bullying, and was overlooked for opportunities that instead were given to a more junior, anglo-celtic, male colleague of mine.
Or more recently where the barrister who walked in to our meeting room at an Informal Settlement Conference/mediation looked straight at me and then he said rather arrogantly, "Am I in the right place?"
These experiences have very much helped shape the person I am today. I have sought to use those experiences to help shed light on the varying levels or forms workplace discrimination that people of CALD [culturally and linguistically diverse] backgrounds have had to and continue to endure in the corporate arena. It also helps shape my approach to managing staff of my own now.
How have you combated these challenges throughout your career?
I felt that I needed to work harder and run at 100 miles per hour to try and dispel stereotypes and prove my capabilities.
When you feel like you have so many factors working against you, whether it was just my perception or based in reality, you are left with two choices – give up and find a role within your comfort zone or keep pushing the boundaries, not allow the set backs to entirely discourage you and help pave the way for others who will come after you. I chose the latter.
It's not always that simple though as many face institutional barriers and limited success only comes their way once they have effectively anglicised their identity.
Do you think the notion of diversity in the legal profession has improved in recent years? Please explain.
Absolutely and it's very encouraging to see the progress made in the industry, but sadly, the legal profession still lags behind other industries when it comes to the key diversity streams.
Maurice Blackburn has recently appointed Australia's first Muslim woman partner, Azmeena Hussain and several law firms are now leading the way in collating vital data about their people to help better diagnosis the lack of diversity and equip themselves with the tools to tackle the inherent barriers.
We are still obviously working towards seeing a greater balance of female representation at the senior executive level. I've lost count of how many lawyers have complained to me about the lack of adequate maternity leave available to them or the lack of flexibility for working parents.
What more needs to be done to promote further diversity in the legal profession?
Whether its cultural, gender, sexuality or otherwise, the upper middle ranks of law firms generally don't reflect the current make-up of Australia's broader society but slowly we are starting to the pendulum start to swing a little more towards the direction of equality.
To accelerate that shift, everyone needs to help challenge and re-think the flawed understanding that many hold about the concept of 'merit' which will then make it easier to introduce targets and quotas across the profession.
And let it be said that no body is doing anyone a favour by considering targets or quotas – they are simply levelling the playing field to help enable a truer meritocracy.
What are the benefits of having a diverse profession?
Whether it's increased innovation, higher employee engagement, reduced employee turnover, increased profits etc, the benefits are well established. The issue however for me is one of justice. Companies shouldn't wait to see dollar figure signs before they recognise that the moral thing to do is to help create a level playing field.
Interested in the issues shaping the in-house legal landscape? Don't miss your chance to hear froml ocal and global in-house legal powerhouses at the 2019 Corporate Counsel Summit!