Goodbye job applications, hello dream career
Seize control of your career and design the future you deserve with
Better relationships between the bar and legal counsel: The in-house perspective
Interactions between corporate counsel and barristers have been fairly limited, but there are a number of ways that this can be rectified, remarks one in-house lawyer.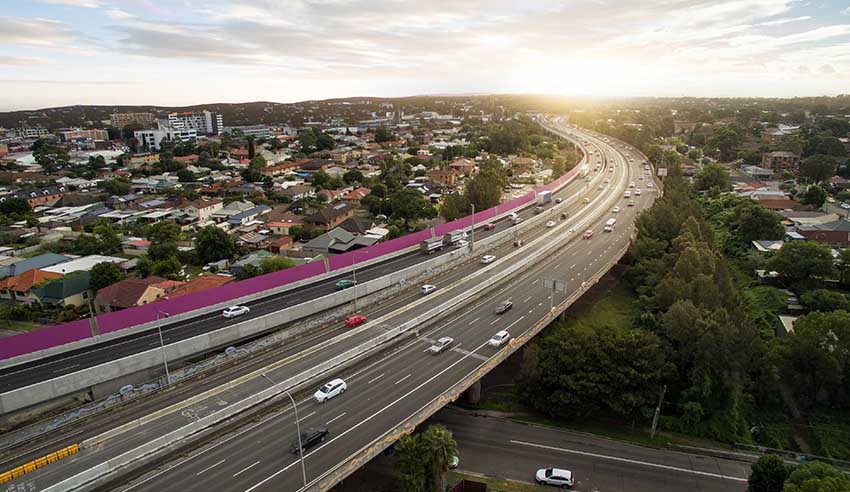 In a recent episode of The Lawyers Weekly Show, Australian Bar Association president Jennifer Batrouney QC argued that there are many advantages in directly briefing the bar for those working in legal departments.
You're out of free articles for this month
To continue reading the rest of this article, please log in.
Create free account to get unlimited news articles and more!
Those benefits, she posited, include retention of control, financial frugality, efficiency, independence and proximity to court processes.
Speaking to Lawyers Weekly, Sydney Motorway Corporation legal counsel, Alice Greenwood, agreed that there are benefits to in-house lawyers in briefing barristers directly.
"Often, junior barristers are more affordable than partners of major law firms (and indeed, many of those junior barristers have been partners); there's also the benefit of a smoother (depending on the instructing lawyer of course) and more informed transfer of information to the barrister; [and] insight from an expert in litigation early in a matter, particularly during contract administration, can greatly assist in the commercial negotiations associated with that matter," she outlined.
But, in her experience, the interaction between corporate counsel and barristers has been limited, identifying a number of barriers to accessing the bar.
"There are plenty of obvious reasons for this," Ms Greenwood explained.
"For example, most in-house roles are quite varied, and litigation is generally not a large or ongoing component of the work we do. Naturally then, there is limited interaction between in-house counsel and barristers."
She acknowledged the NSW Bar Association's direct briefing guide for corporate or government counsel, just as Ms Batrouney identified on-air that all state and territory bar associations offer guidance on how best in-house lawyers can brief barristers.
VIEW ALL
However, when asked how relations could be improved between those in-house and those at the bar, Ms Greenwood pointed to three things: exposure, capacity-building, and feedback.
"One of the key barriers I have faced in my in-house role over the last two years is knowing 'who's who' at the bar. I've had to engage barristers and because of my limited exposure to the bar, at times I have felt ill-equipped to confidently identify and select which barrister we should approach. Instead, I rely on 'word of mouth' and the advice of our external solicitors. This is not ideal for me, particularly as I like to work closely with our external advisers and I like to have a good sense of their experience before engaging them," she recounted. 
"In-house lawyers aren't necessarily litigation specialists and in fact, many are novices when it comes to litigation – this was certainly the case for me. As a result, I think there is a lack of confidence in briefing barristers. Instead, it is easy to defer to our external law firm to establish and manage that relationship."
Still on the topic of capacity-building, Ms Greenwood said: "In my experience, this can sometimes result in a case of 'Chinese whispers', where the barrister receives materials and information through the solicitor third hand. While of course, I recognise the necessity for this in large matters, when it comes to advice work, I think it's a different story. There have been a number of times in my role where I have sought an interpretation of contracts or legislation. This work is, in my view, perfectly suited to a barrister – particularly if the advice is relevant to a contractual claim or 'pre-dispute' which may later escalate."
On the topic of capacity building, Ms Greenwood commented that "Late last year, the NSW Bar Association's Practice Development Committee developed a range of precedents to assist in house counsel in briefing barristers directly. I think this is a great resource for in-house lawyers like me, and I have already relied on it."
And, when it comes to feedback, communication is "critical", she added.
"When we do work together, it's important that we talk about what is working and what isn't. We work in different legal environments and are often driven by different considerations. This isn't a negative thing. It's the opposite, actually. Diversity of thought and collaboration between in-house counsel and barristers can result in more pragmatic, commercial and strategic legal outcomes."
Finally, on the question of what in-house lawyers want most from engagement with barristers, Ms Greenwood said that advice work is the key area "where we can increase our interaction".
"Timeliness of advice can be an issue though. Like most clients, in-house counsel want advice as quickly as possible, which means that there is a tendency to revert to the law firms which are already on our panel and who already know our business, so that we don't have to spend time explaining the background. Sometimes though, this can be short sighted," she concluded.