Goodbye job applications, hello dream career
Seize control of your career and design the future you deserve with
Trust cannot be gained without first addressing culture
If businesses are to be truly trusted by employees, customers, stakeholders and the general public, boards and executives cannot underestimate the importance of improving culture and strategy across the board.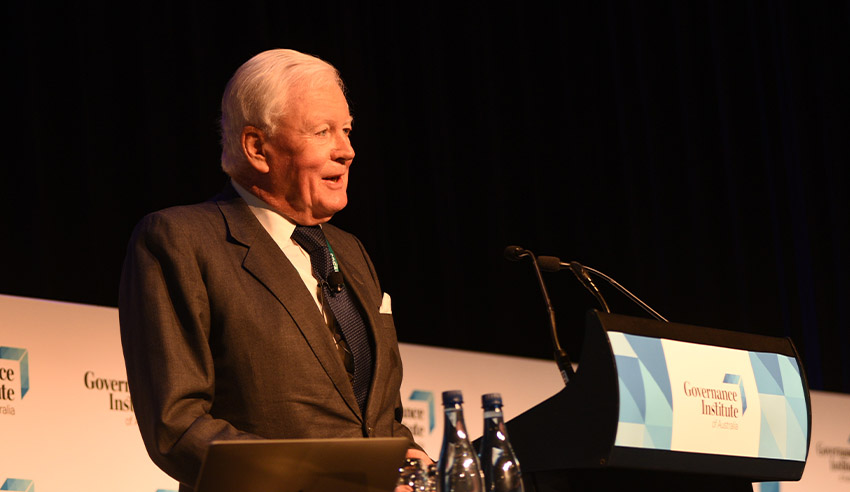 Speaking yesterday at the Governance Institute of Australia National Conference, UK Financial Reporting Council chair Sir Winfried Bischoff (pictured) said that trust must be preceded by respect for business and all that it stands for.
You're out of free articles for this month
To continue reading the rest of this article, please log in.
Create free account to get unlimited news articles and more!
Public trust in businesses is low, he mused, and people think that "businesses in general don't take sufficient account of the impact they have on society and the environment".
Some do, he ceded, "but regrettably not all of them".
"This decline in trust can be traced back to the global financial crisis, when banks and other financial institutions appeared to have sacrificed long-term sustainable success in favour of chasing short-term shareholder returns at the cost of growth in the economies of affected countries, their citizens and the taxpayer," he mused.
"This contagion spread across to other sectors, where issues including lack of transparency and the remuneration packages of senior management raised concern, not to say anger. In recent years, even in what is simplistically described as the real economy, a number of corporate failures have significantly affected customers, employees and suppliers.
"Worse, as far as the public is concerned, senior management and executives have been immune to, and controversially not punished for, the effects of these failures."
The ongoing success of a company and its culture, Sir Winfried continued, is also "rooted in diversity and succession planning".
"Employee surveys, exit interviews, whistleblowing reports and their outcomes, net promoter scores, and staff turnover rates are examples of what can be used as benchmarks for the temperature of an organisation when measuring corporate culture," he advised.
VIEW ALL
"Those data are in fact gathered already and sit in the database of corporations and are not an additional burden. They simply are not made enough use of."
Furthermore, businesses cannot ignore the nexus between culture and conduct.
"In a world of globalisation and social media, climate change, pollution, working conditions, behavioural issues like sexual harassment and bullying, employee diversity, corruption and aggressive tax strategies are factors which readily destroy the value of brand, reputation and trust.
"The menu is large but many of these issues are now at the forefront of boards' awareness and, I am happy to observe, are being dealt with much more proactively."
Successful boards, he posited, "should not be comfortable places all the time".
"Only through effective debate can issues be resolved. For me in my career, the more memorable moments are at times of conflict and anxiety, when, for example, the company is in trouble and you are having to take a leading role to find solutions; or when you have to take a big strategic decision which may only pay off in the longer term," he said.
"At times like this, hubris and complacency are the enemy! It is natural for board members, including the non-executives, to bathe in the success of their company. While understandable, that can lead to disaster. All chairs, and indeed many directors at some time or the other, have had to fight against these instincts."
Finally, businesses have to acknowledge how inextricably linked culture and strategy are.
"An effective board defines the company's purpose and then sets a strategy to deliver it, underpinned by the values and behaviours that shape its culture and the way it conducts its business. I know that there is a saying that 'Culture eats strategy for breakfast' – I disagree. The two are symbiotically intertwined," he argued.
"A company's purpose is the reason for its existence. The board is responsible for setting and reconfirming it. A well-defined purpose will help companies articulate their business model, and develop their strategy, operating practices and approach to risk.
"Companies with a clear purpose find it easier to engage with their workforce, gain the support of customers, and the respect of the wider public."
Ultimately, Sir Winfried concluded that trust can only be garnered by first breeding respect via culture and strategy.
"To achieve that, boards must be held to account to challenge senior management and the decisions they make for long-term viability of their company," he said.
"For this challenge to work, it has to be realised that culture is an important factor of business success."