Goodbye job applications, hello dream career
Seize control of your career and design the future you deserve with
Businesses have fiscal duty to take climate risk seriously
When it comes to mitigating risk in climate change, businesses must acknowledge that if they do not pay now, they will certainly pay later.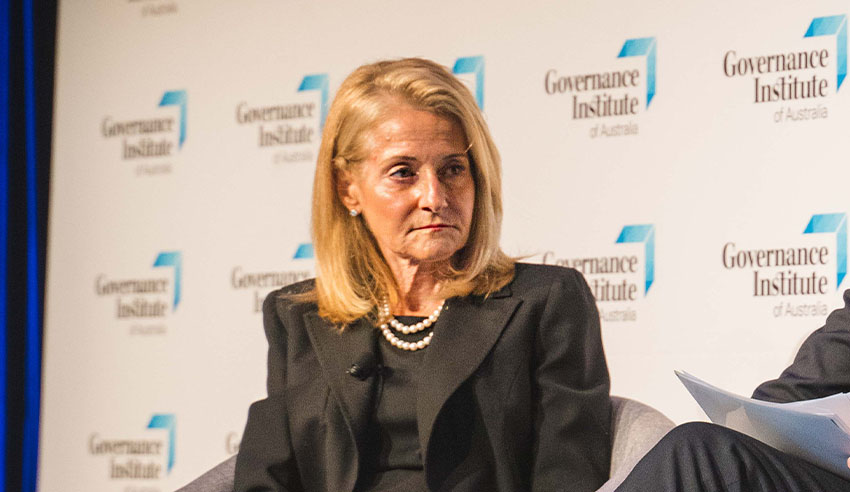 In remarks delivered last week at the Governance Institute of Australia's annual conference, Dr Madelyn Antoncic – who serves as the CEO of the US-based Sustainability Accounting Board – said that environmental risks have become a subject of increasing interest to governments, central banks, regulators, policymakers and some corporations.
You're out of free articles for this month
To continue reading the rest of this article, please log in.
Create free account to get unlimited news articles and more!
"Why are we seeing these trends? Because in an increasingly interconnected, global economy these entities know that they cannot afford to ignore large-scale risks, even though it's not traditionally financial in nature and simply hope that they go away," she explained.
"In other words: ignore now, pay later. This means that what would traditionally have been considered non-financial risks have clear, direct and significant financial impacts for both companies and their investors."
Taking natural disasters alone, Dr Antonic posited, where the potential for systemic risk is clear.
"Between 1980 and 2018, the number of annual catastrophic events worldwide, has steadily increased from about 250 to 700 respectively. The losses claimed have increased sevenfold with about 50 billion in 1980 to about 355 billion in 2011, the highest yield on record."
"In 2017, the second costliest year, amounted to $330 billion. Yet data show that slightly less than 30 per cent of catastrophic losses over the last 10 years were covered by insurance. This means that, due to poor insurance coverage, individuals, firms and government owe the cost of about 70 per cent of catastrophic losses, diverting resources for more productive uses," she said.
The costs of natural disasters are multidimensional, she noted, and due to the interconnected world in which we live, "losses due to supply chain interruptions in a remote supplier may lead to significant losses to both corporations as well as to countries".
Just as there are multiple avenues for which economic costs of natural disaster filter through the global financial system, Dr Antoncic said, there are multiple drivers behind the significant growth in natural disasters.
VIEW ALL
"These drivers include climate change, environmental degradation, population growth, urbanisation and density, poorly managed growth, a lack of strong or enforced building codes, continued weakness in some countries' national governments and missing incentives for the private sector to focus on broader disaster risk management solutions," she said.
"Whether events are climate related or otherwise, natural disasters likely will continue and risk assessment and mitigation [need] to begin at the NAPRO national level by striking at the core of the issue through convention, preparedness and financial resilience.
"Left unaddressed, governments are exposed to substantial fiscal instability, not only in the immediate aftermath of a natural disaster, but also longer term due to loss in climate, loss of productivity, business disruption and lower tax revenue."
While some risks cannot be eliminated totally, she ceded, the cost of natural disasters can be prevented or reduced through better adaptation and mitigation, with better planning, better urban development, better building codes which are strictly enforced and early warning systems.
"Although, climate-induced risk cannot be a concern only for the public sector. Climate risk assessment, risk analysis and mitigation have to work their way down right to the micro, individual, corporate level where much more needs to be done," she said.
"And, of course, natural disasters don't just affect those businesses with global operations, they also impact major financial institutions including globally systemic important banks, pension funds and insurance companies through their portfolios."
The first step in mitigating climate risk is assessing that risk, Dr Antoncic surmised, the greatest risk, she proclaimed, is that which is ignored or misunderstood.
"When it comes to risk, a conceptual understanding of potential price is no match for a set of practical tools to manage them. And those tools are best implemented before, rather than after, a catastrophe because in the actions of those tools, yesterday's ominous concerns become today's very real risks," she concluded.
"In other words, pay now or pay later."