Goodbye job applications, hello dream career
Seize control of your career and design the future you deserve with
What makes an award-winning GC
The recipient of the General Counsel of the Year and Excellence Award at this year's Australian Law Awards has spoken out about the lessons he's learned throughout his career in-house.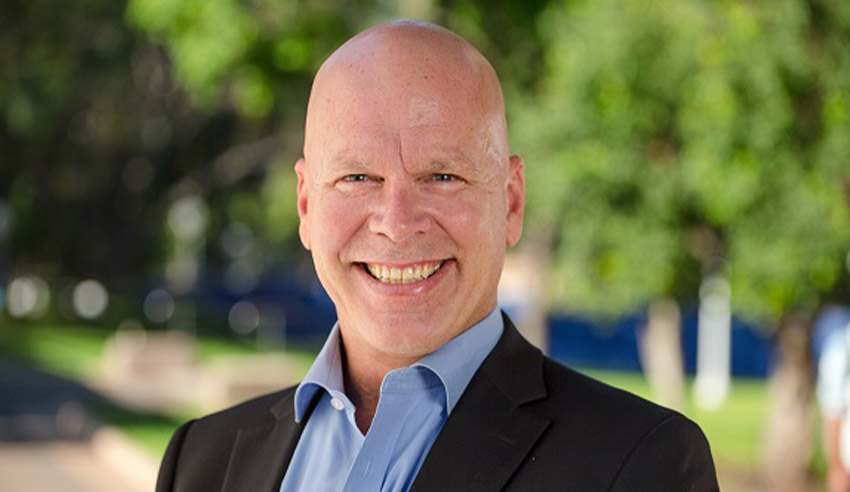 Speaking on a recent episode of The Lawyers Weekly Show, James Hebron, general counsel of the NSW Department of Planning, Industry and Environment, discussed the tips he's picked up since becoming a GC.
You're out of free articles for this month
To continue reading the rest of this article, please log in.
Create free account to get unlimited news articles and more!
Mr Hebron said success starts with a strategy. One of his strategies is having a people-focused approach.
"The best example of that, or the most succinct explanation, was given by the guy who now heads up DPIE, a guy called Jim Betts who has this idea of reverse mentoring. It involves thinking of the worst boss you've ever worked for, listing the top three to five things that they did, and avoiding doing them. That's really how I kicked things off," Mr Hebron said.
"In retrospect, I had worked for some pretty average people, some absolute stars, and a few in-between. The ones that I took some lessons from in terms of learning what not to do were ... I've got a vivid recollection of one partner, when I was having a chat to his EA about something, calling her in and screaming at her, 'You're paid to work, not to laugh, get back to work'.
"You don't need to treat people like that. So the first thing that I brought to it then, and something that is important to this day, is just humanity. Lawyers are people too."
This humanity is crucial for a successful GC to have, Mr Hebron said.
"I think the legal profession prides itself on firmness, being able to make difficult calls, conceptualise complex issues, and put them into sort of a cold hard analysis. And a combination of that, billable hours, incessant amounts of work that will just drown anyone, and a drive to achieve can really create an environment where it just destroys people," he explained.
"A friend of mine many years ago who was working in Hong Kong, she'd pulled an all-nighter, and then the next night was walking out and realised the partner was still there, it was about 7:30. So she dropped down and crawled so that she was below the level of the window and he wouldn't say her leaving at the early hour of 7:30.
VIEW ALL
"There's an inordinate amount of pressure in just about every aspect of legal practice. So, as a leader in that kind of environment, I think it's protecting what's left of the human side of things, allowing people to laugh, enjoying work. Because it can be the most rewarding profession that I know of."
The consequence of team leaders not placing care on their team members can be damaging, Mr Hebron added.
"It can, at its worst, be just, in the private sector, a toxic drive toward billable hours in-house. There's a tsunami of work, there's always going to be more the next day, and just being able to deal with that is a big challenge. But if you can focus people more on creativeness, not being defensive, not having arguments, all speaking with one voice, get the entire legal team onto one page, know they support each other, and visibly protect the team when things go bad, then I think you can end up with a pretty good team," he said.
"Our levels of engagement are off the charts, they're really high, because government lawyers as a whole are pretty motivated, they're there to make the world a better place. So a large part of my role is just getting things out of the way, fixing problems, helping people to work together, making sure that we're looking after the entirety of the state for the people of the state.
"Influence things in a certain way. And taking responsibility is a large part of that. So there's an enormous difference between a creative mindset and a reactive one.
"A reactive one is: 'Oh, bloody hell, there's a legal problem, we'd better get an advice from somebody and then pass that on to the client and let them sort it all out, and we'll give them a bit of a hand'.
"A creative mindset is: 'Well, there's this big issue, this part of it is legal, but there [are] all these practical and policy issues here as well. How about if we approached it in this way? We might avoid the issue entirely'.
"Personally, I believe that a team that is taking responsibility collectively and personally has a lot more power, gets better work done, produces a higher standard of work, has happier customers, happier people than one that operates on perhaps more traditional lines."
Related: To succeed as GC, culture is king