Goodbye job applications, hello dream career
Seize control of your career and design the future you deserve with
Balancing a passion for wine with in-house work: Q&A with Joe Menezes
Life in-house can get hectic at times, senior legal counsel Joe Menezes says, but travelling the country to wine regions offers a unique cultural outlet which helps provide him with balance.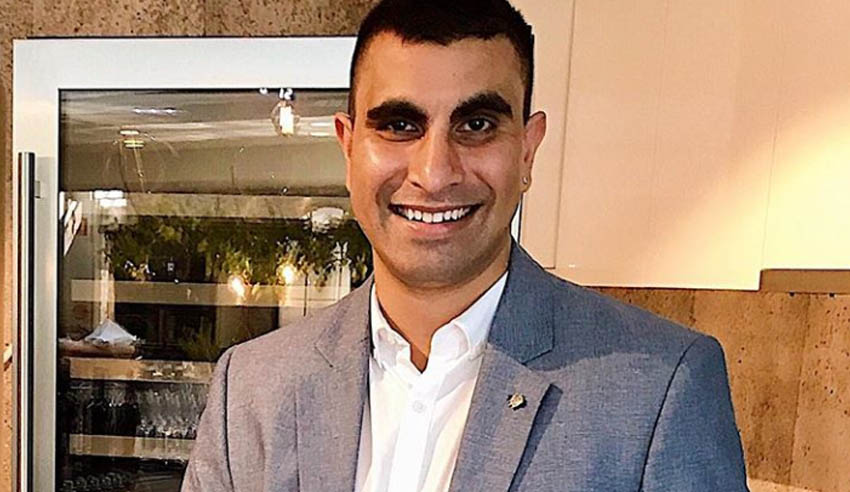 Mr Menezes, who until last week worked with CBA, also runs the immensely popular 'Once Upon A Wine' Instagram account, which has 134,000 followers. Here, he chats with Lawyers Weekly about how he came to work in-house and why advocacy in the wine space is so important to him.
You're out of free articles for this month
To continue reading the rest of this article, please log in.
Create free account to get unlimited news articles and more!
Why did you decide to make the move in-house?
After my summer clerkship and before my graduate position at the law firm I was working at, I did some paralegal work while finishing my studies. I was fortunate enough to be seconded to a client in-house, where I was managing a project and I reported into two senior corporate counsel. This gave me a taste of what in-house would be like, and I enjoyed working directly with the business and the commercial nature of the role.
Once I finished my graduate program, I unfortunately was not able to settle in my preferred practice group. So, this prompted my search for another role. I was open to both remaining in private practice or working in-house. I was fortunate enough to attain an in-house role fairly early on in my career, in the financial services industry, which I've remained in since making the move.
What have been the most challenging and rewarding aspects of in-house life?
I have found it really rewarding to be able to provide meaningful and helpful advice to my clients and be able to understand the commercial realities of the business' needs. I have enjoyed managing my own matters in various roles and working autonomously. I have found it rewarding to build relationships with my clients and be seen as their trusted legal adviser. I have also enjoyed the variety of work that I've had the opportunity to work on and being thrown into the deep end!
Some of the challenges have been learning new areas of the law which I was not previously exposed to and having to become a subject matter expert in these areas. For example, before this role, I had not had any experience with annuities and growth bonds. In a previous role, I had not previously worked in investments. However, I found this rewarding and that my clients appreciated my efforts and hard work.
How do you balance your 9-5 job with your wine advocacy work on social media?
VIEW ALL
My wine advocacy is a hobby and has always remained one since I started my social media page around five or so years ago. I decide when I post and when I am busy or when I don't feel like posting, I take a break from posting. I do my writing on the weekends or after work in advance of doing the actual post, so that it saves time when posting, as opposed to doing 'live posting'.
This gives me flexibility to post when it is convenient for me. I also usually do my tastings and take photos on the weekends. This can be fun by doing photo shoots. Interaction with my audience is important also, so I devote time before and after work, and on the weekends to manage my inbox and emails. Also, it is known that most lawyers like wine, so for me, it is the perfect balance!
Why is it so important for you to have that cultural outlet on top of your job?
I find that it keeps things interesting outside of work. My social media page has led to many exciting opportunities including travel to Australian and international wine regions, attending wine conferences and the ability to attend various events such as wine dinners, wine festivals, and even events such as the theatre, musical premieres and movie premieres.
Of course, over time I've become more selective in what I attend so that one, I'm not going out several evenings of the week and two, so that I can really appreciate the events that I attend and that they are still something that I look forward to.
What advice would you offer in-house lawyers about the importance of having such a hobby?
Working as an in-house lawyer can get hectic at times. Therefore, I believe that it is important to have a hobby that you are passionate about so that you can have an outlet that you can focus on outside of work so that your work doesn't consume you. For me, I took my account to the next level and I actually done some wine study.
I have completed my WSET Level 3 in wine, which was challenging, and I really learnt a lot. It has given me more credibility and respect in my reviews/write-ups also. There is also a great social side to hobbies like this. Through my account, I have met a range of people over the years, and some have become close friends! I encourage you all to pursue a hobby outside of the law and take advantage of the opportunities that it may bring!