Goodbye job applications, hello dream career
Seize control of your career and design the future you deserve with
GCs still crave better value from firms
A general counsel has provided an overview of what in-house counsel still need from their panel law firms, with greater value retaining the top spot.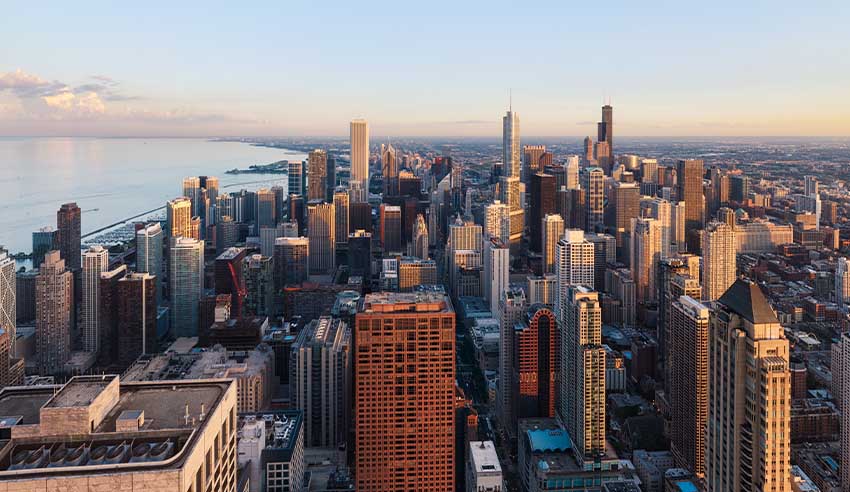 At this year's Relativity Fest, hosted in Chicago, Illinois, David Horrigan, discovery counsel and legal education director at Relativity; Jessica Nolan, senior vice-president and general counsel at PLZ Aeroscience; and Ari Kaplan, principal at Ari Kaplan Advisors, spoke about the advice GCs are giving to law firms.
You're out of free articles for this month
To continue reading the rest of this article, please log in.
Create free account to get unlimited news articles and more!
According to Ms Nolan, value remains the top priority in terms of what in-house legal teams are searching for when partnering with a law firm.
"I think the point about value is the number one thing that I convey to outside counsel, and I think everyone should start their relationship with that," Ms Nolan said.
"Consider what is important to the company. I don't want a lawyer who's going to win every issue – that is not my goal. I want a lawyer who's going to be effective in winning the issues I care about, and not spend a minute on what I don't care about, because all I get out of that is an invoice. It's the biggest struggle sometimes.
"So I want to have that conversation upfront about what does winning look like? And how we can become effective in meeting that goal, not winning everything. And that's not just in litigation, but also in negotiating contracts or any product we're taking on, so I think value is not that obvious. We have to have that conversation upfront."
Similarly, Ms Nolan said general counsel are increasingly looking for law firms who will ultimately make their job easier.
"Whenever you're sending me something, make the most of my time by prioritising for me what you need my input on, whether you're just looking for my blessing or you just want me to know, and don't send me e-discovery pages that are 40 pages long and ask me to review them," she said.
"Tell me where my input is valuable. Help me prioritise my time, help me be more effective and I'm going to come back to you every time."
VIEW ALL
The sentiment was echoed in the FTI-Relativity General Counsel Survey, which asked GCs what they want from their law firms.
"Ninety per cent specifically ask their outside lawyers for more value," Mr Kaplan said.
"Some of them didn't say that directly but the interpretation was about value. This is a direct quote: 'If I could change one thing in the world, I would have law firms charge the way other businesses charge'.
"For a number of professionals, value means different things. You may think it means 'cheaper' or 'fewer people' but everyone has a different interpretation.
"I had one respondent say 'The best lawyers charge by the hour but they don't make me feel like they do'. That's a meaningful point. I don't think there are law firms that are not trying to do good business, but they're not conveying it in a way where it's heard, or, there's a misalignment… [Ultimately] they want practical advice, better communication and I can't believe I'm still saying that."
During the same session, Mr Horrigan, Mr Kaplan and Ms Nolan also spoke about how GCs are no longer considered the "department of no", and shared their advice to the next generation of lawyers.
*If you know a leading GC who deserves recognition, nominate them for the Lawyers Weekly Corporate Counsel Awards here.