Goodbye job applications, hello dream career
Seize control of your career and design the future you deserve with
In-house lawyers are 'the unsung heroes' who deserve recognition
With the Corporate Counsel Awards 2020 having just launched, we spoke with three former winners about the importance of acknowledging the work done by corporate counsel.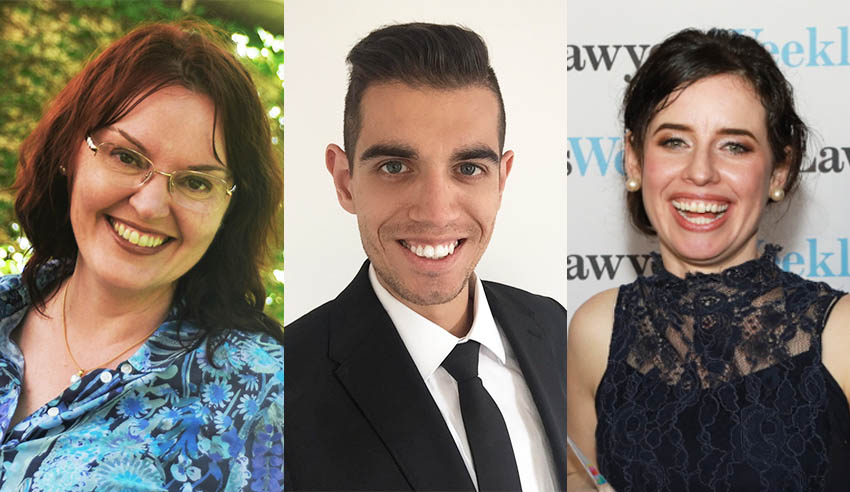 University of Tasmania legal counsel Theo Kapodistrias, who won the Academia, Training and Education Lawyer of the Year Award at the Corporate Counsel Awards 2018, said it was important for him to nominate for an award because in-house counsel don't often get the recognition they deserve.
You're out of free articles for this month
To continue reading the rest of this article, please log in.
Create free account to get unlimited news articles and more!
"Industry recognition is often hard to come by, and particularly when you're in-house, your value isn't always evident," he said.
"Being nominated, shortlisted as a finalist or even winning an award demonstrates how beneficial the corporate counsel role really is."
Lodestar Legal general counsel and director Simone Tierney – who was the recipient of the Healthcare, Pharmaceuticals and Biotech Lawyer of the Year at last year's Corporate Counsel Awards – agreed, saying that it's not about personally winning platitudes.
"It's about challenging myself to take account of my actions and performance for the year. Have I achieved what I set out to do? Have I made an impact? Have I done it on my own terms? Are my stakeholders satisfied? And have I made a difference to my clients to help them achieve their business goals?" she said.
Water NSW regulatory and corporate strategy adviser Dr Madeleine Hartley, who was this year's Government Lawyer of the Year and Excellence Award Winner at the Corporate Counsel Awards, said she didn't actually nominate herself and was surprised that someone else had done so for her.
"However, having now experienced the Corporate Counsel Awards and subsequent recognition, I see great value in nominating and being recognised in this forum," she mused.
"The work of corporate counsel is challenging, fast-paced and with high accountability, so it's nice to be recognised for the contribution you bring to the business and the wider practice area."
VIEW ALL
Speaking more generally, the trio added how important it is to celebrate the achievements lawyers make in-house for their respective organisations and businesses.
"It's important that all areas of a business are recognised and the Corporate Counsel Awards [is] a chance to celebrate the role that legal teams play in particular. Importantly, celebrating these achievements reinforces the value in-house counsel adds," Dr Hartley noted.
"In-house counsel are the unsung heroes," Ms Tierney posited.
"They have to identify the problem and determine a way to address or mitigate it, which may include finding the best talent in the market to retain and negotiate to secure their time at a cost that represents good value for money.
"In-house counsel are responsible for keeping the in-house client calm, focused and on message and budget. They need to explain the blow-outs that occur when the other side throws a curve ball and sends the business' carefully executed strategy awry. They need to know the law, be able to explain it to the business and justify the investment for what sometimes seems a poor return on investment."
Moreover, when you add international jurisdictions into the mix, Ms Tierney continued, the level of complexity increases exponentially.
"Add to that the rise of new technology and issues where the law hasn't yet caught up, and in-house counsel are placed in the invidious position of having to meet their obligations to the court while juggling their obligations to the company, its customers, employees and shareholders without a safety net," she said.
Mr Kapodistrias added: "In-house counsel are often the ones who enable their business to do its best, and often in the background."
As a result, corporate counsel shouldn't be afraid to put their hands up to celebrate their achievements, the trio surmised.
"In-house lawyers should put up their hands because it is important to build one's personal brand and communicate to your peers and colleagues that you and your work are recognised as some of the leading in your industry," Mr Kapodistrias said.
"Often in-house counsel never have enough time in the day to deal with the high demands of the position. But it is also really important to invest some time in yourself. A way to invest in yourself is to give yourself the opportunity to be recognised as a legal leader through an awards program."
Ms Tierney said: "It's a lot easier to be recognised by your colleagues than it is to tell someone how great your advice is or about how you go above and beyond to deliver commercial legal advice. The third-party testimonial is worth a thousand coffees."
"It's also a relatively objective way to provide evidence to the person evaluating your performance that you are, for example, worthy of more responsibility and a bonus."
Dr Hartley supported these sentiments, saying: "In-house counsel are integral to the functioning of a successful business but can sometimes be forgotten in the busyness of work life. You should always feel comfortable nominating for recognition in circumstances where you're helping kick goals for your colleagues."
"A good in-house counsel is priceless, and their contribution and work should be celebrated," Ms Tierney concluded.
The Lawyers Weekly Corporate Counsel Awards, Australia's largest independent awards program for in-house lawyers, provides the opportunity for winners to showcase their achievements, attract more clients and propel their careers. Be sure to nominate yourself, or a superstar candidate now!
Lawyers Weekly is also holding its annual Corporate Counsel Summit in conjunction with the awards. Providing a wealth of experience and practical tips to help drive success in a changing legal landscape, the summit is an immersive, full-day conference that brings together leading disruptive, digital and transformative in-house legal leaders from global brands.
To learn more about the Corporate Counsel Summit, click here.
To nominate for the Corporate Counsel Awards, click here.