Goodbye job applications, hello dream career
Seize control of your career and design the future you deserve with
Collaboration between in-house and firms more critical than ever
The "innovative and creative" solutions that can and do emerge from partnerships between legal departments and private practice teams will be even more important in a post-pandemic world.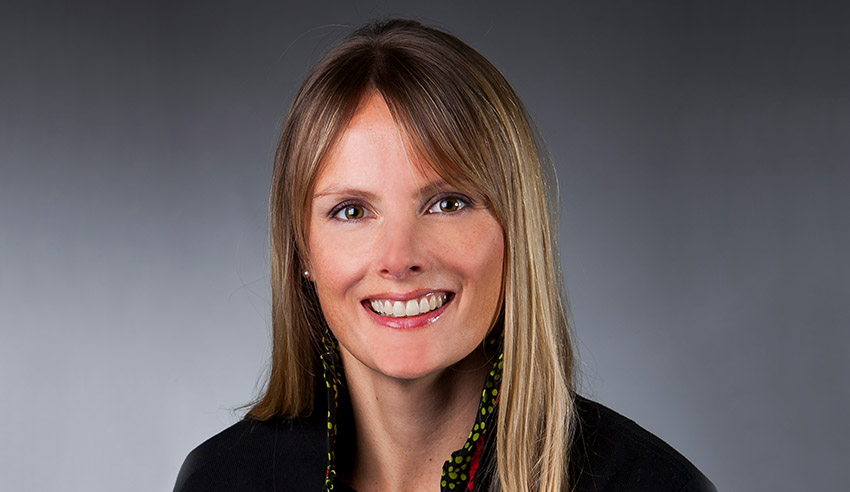 Legal technology is, at its core, about meeting business needs in an evolving, modern marketplace: "You're either solving a problem or realising an opportunity".
You're out of free articles for this month
To continue reading the rest of this article, please log in.
Create free account to get unlimited news articles and more!
That is the viewpoint of Herbert Smith Freehills assistant director of legal operations Libby Jarvis, who said that, often, professionals choose their tech platforms and services without a meaningful appreciation for the problems they are attempting to serve, and then end up reverse engineering that tech so as to fit business needs.
"This approach almost never works," she mused.
The importance of collaboration
In conversation with Lawyers Weekly, Ms Jarvis said that it is easy to be overwhelmed by the challenges posed by tech, even when one possesses the capacity and skills to solve a given problem.
"From the client perspective, there are many elements to be considered and it can be difficult for in-house teams to know which levers to pull, and where and how to focus their effort to solve a particular problem – this is where firms can help," she advised.
"Legal operations teams and digital experts within firms have the benefit of appreciating both perspectives – legal knowledge and an understanding of the responsibilities of in-house counsel, and how different technologies can work with that. From a strategic point of view, the teams can complement each other, with the firm providing a specialist skill set, an ability to identify where the client can focus its efforts, and help [them drive] the project's momentum."
This is shaping up to be particularly important, Ms Jarvis noted, in a world where business needs are changing rapidly, in the wake of the global coronavirus pandemic.
VIEW ALL
"From our experience, collaboration between firms and in-house teams has resulted in the development of innovative and creative solutions for both complex, data-intensive regulatory investigations and disputes, and transactional services such as commercial contracting and due diligence," she said.
Collaboration in a post-pandemic world
As the marketplace turns its attention to life after coronavirus, Ms Jarvis noted that COVID-19 has been a catalyst of sorts for digital transformation in the broader legal ecosystem.
"The last few months have challenged many stakeholders in the legal industry to adapt to new ways of working, communicating, and enforcing the law. Digital processes for court proceedings, electronic execution, online dispute resolution platforms, digitally connected smart legal contracts, among other developments, have all been brought forward and are now squarely under the spotlight," she explained.
"This increased reliance on the digital realm will bring significant benefits and opportunities to those companies who adapt. Navigating these changes will heighten the need for close collaboration between in-house teams and legal professional advisers, not just through closer communication in the digital realm, but in truly embracing the digital transformation of legal products and services together."
What is needed from in-house professionals
When asked what BigLaw professionals such as herself will require from in-house counsel so that collaborative partnerships can flourish in the future, Ms Jarvis responded that a "collaborative and experimental mindset" is key, together with an openness about the key priorities, challenges and opportunities facing the business.
"Successful projects are anchored by a team with diverse skill sets and perspectives, a shared view of success, and clarity of objective. Ultimately collaborating and partnering [work] best when we have a deep understanding of each other," she posited.
"There is a flexibility and adaptability required that only comes with a truly collaborative partnership. If we adopt this mindset as our BAU mode, we'll rapidly find ways to navigate through a crisis together, successfully adapt, and enable the business to realise opportunities, which flow from it."
How private practice can assist those in-house
Conversely, there is much that those in private practice can bring to the table to better support legal departments in a post-pandemic world, Ms Jarvis added.
"It's imperative that firms and clients work together to identify, understand, and solve the underlying business need. Clients have told us that having the ability to use our experience to understand what they need, listen to the feedback they give us, and sometimes challenge their thinking, has helped [us successfully] collaborate," she said.
"As a firm, we also invest heavily in identifying new ways of working, so we get the chance to experiment with process, design, operations, and technology. We have plenty of data and learnings from both our successes and failures, and by sharing these with clients and bringing their transformation and technology teams into the dialogue early, pitfalls are avoided and programmes are accelerated – why do they need to reinvent the wheel or start from scratch?
"In fact, if there's an opportunity for our firm to leverage our digital assets for the benefit of our clients, we'll look to do that too."
To share how COVID-19 has impacted you and your business, please complete this anonymous, two-minute survey here. For more information, please contact This email address is being protected from spambots. You need JavaScript enabled to view it..