Goodbye job applications, hello dream career
Seize control of your career and design the future you deserve with
Creating a 'fit-for-purpose' governance framework
COVID-19 offers a chance for businesses and organisations to rethink their structures and processes, argues one CEO.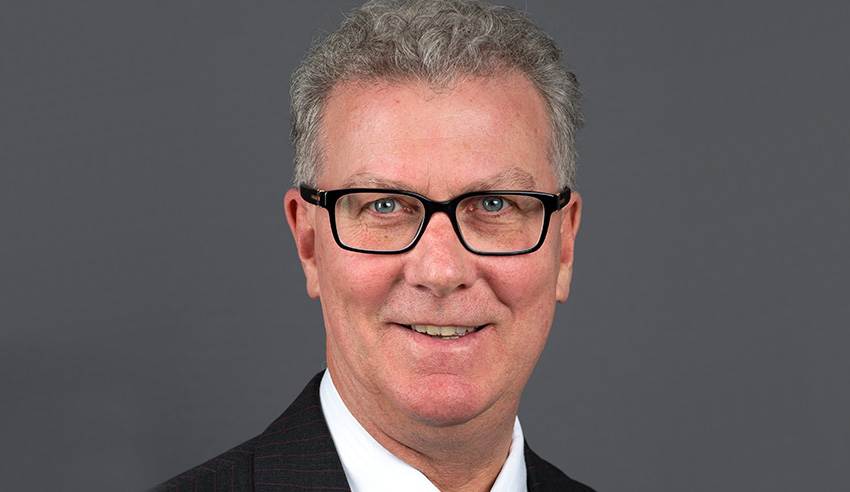 Speaking on Monday, 11 May 2020 at the Governance and Risk Management Forum being hosted virtually by the Governance Institute of Australia, adjunct Professor John Kelly AM – who is the CEO of The Heart Foundation – said that the global coronavirus pandemic "creates an opportunity" to review business processes and frameworks.
You're out of free articles for this month
To continue reading the rest of this article, please log in.
Create free account to get unlimited news articles and more!
"For those businesses that have not been forced to close (hopefully) temporarily, of the remaining workforce, around 40 per cent are working from home. This raises challenges and opportunities for organisations – it creates disruption, but at the same time enables flexibility and efficiencies that were not contemplated in the more traditional office environment," he argued.
"Increased use of digital and other IT solutions creates opportunities for organisations to consider different ways of working and what that means for their governance and operational frameworks.
"On the economic front, the type of company structure is less relevant to the more general context that COVID19 has created for all companies: a need to preserve capital, review return on investment both short and medium-term, or looking to efficiencies to maximally preserve experienced workforces."
It rests with the board and the management team, Mr Kelly posited, to consider these issues in the light of "what might be the best governance structure and processes to take you into this next stage, post the acute 'health' phase of this pandemic".
"The economic consequences will linger for such a time that it is essential that a governance review is contemplated to proactively maximise an efficient and effective governance framework to enable decisions to be made that appropriately fit this new context," he reflected.
Businesses and organistions should note, Mr Kelly added, that although the global coronavirus pandemic presents a window in which such processes and structures can be evaluated, there are a "plethora of trigger points that might create this need".
"These might be economic, workforce-related, ambiguity with mechanisms that manage risk, lack of clarity of [who] is able to make decisions in the organisation, lack of systems that enable clear decision-making to be undertaken, or poor controls that lead to greater risk profiles being tolerated," he suggested.
VIEW ALL
The building blocks
When it comes to undertaking such "significant" governance reform, Mr Kelly said that, often, documenting the need for such reform is "the easiest step".
"Galvanising the support to begin a transformation process and to move it to a useful conclusion is the real challenge," he said.
Then, the process "needs to be well planned and appropriately driven", he noted.
"It is useful to have an external adviser skilled in transformational change to provide an additional resource and it also provides another level of accountability for the board to commit to the process," he said.
There needs, Mr Kelly continued, "to be a defined and appropriate budget for the renewal process".
"It is no use committing to the process if the board is not prepared to allocate the appropriate budget for the transformation to progress effectively," he argued.
Following this, some full-time internal staff allocation is usually needed "to help drive the project plan and to ensure that the target milestones are reached", he said.
"The board needs to form a steering committee which meets frequently with dashboard reports from management and our external advisers. Leadership is critical at board and management team level," he advised.
"The staff across the organisation need to see this consistency and be informed to understand why the reforms are necessary. Many people don't like change and are comfortable to remain within the predictability even of a dysfunctional system."
Following this, a management lead group internally should oversee the process and meet regularly with internal staff and external advisers reporting in on progress, Mr Kelly suggested, with subcommittees established, including legal, finance, people and culture and communications. 
"Internal consultation and feedback cannot be overemphasised. Frequent surveys and a commitment to act on this feedback [are] essential," he said.
In terms of organisational renewal, Mr Kelly surmised, the governance reforms are only the first (but an essential) step.
"An investment in culture development and empowerment needs to occur to ensure that the governance and structural reforms become an essential framework within which the organisation operates," he said.
Benefits and looking ahead
Without a doubt, Mr Kelly submitted, governance reforms enable an organisation to be led by a board "that clearly focuses on setting strategy, helping management deliver that strategy, managing risk and overseeing the finances".
"This process becomes efficient and effective and is driven by the strategic intent that the board has signed off on. At the organisational level, with an increasing commitment to cultural investment, the staff feel more empowered and trust the leadership team and board more overtly," he said.
"KPI setting has demonstrated greater agility and a better understanding of 'graded risk-taking'. The major benefit for the organisation is that it becomes more strategically focused and aligned."
As this trust and staff empowerment grow, other indicators such as decreased turnover and increased staff satisfaction will show through, Mr Kelly noted.
"Externally, these renewal processes have enabled [The Heart Foundation] to have more clear conversations with our donors and to message our community [and] cardiovascular disease stakeholders in a more targeted manner. But, don't be deluded, it does not happen overnight. And that's why many back away from the journey or reach a middle point which often doesn't satisfy the work that went into getting to that point," he said.
Such efforts are "absolutely" worth it, Mr Kelly concluded.
"Working in an organisation that has a board fit for purpose and a team that is driven by mission and a clear alignment and commitment between the two is like being a part of a well-oiled orchestra," he surmised. 
"Being able to get on with the deliverables and focus on outcomes [become] a pleasure when stressors and distractions of dysfunctional systems are removed."
To share how COVID-19 has impacted you and your business, please complete this anonymous, two-minute survey here. For more information, please contact This email address is being protected from spambots. You need JavaScript enabled to view it.