Goodbye job applications, hello dream career
Seize control of your career and design the future you deserve with
Becoming a cross-jurisdictional lawyer
While the future of Australia's legal sector is, at present, uncertain, one thing is clear – the way legal professionals will work has changed drastically, writes Matthew Kay.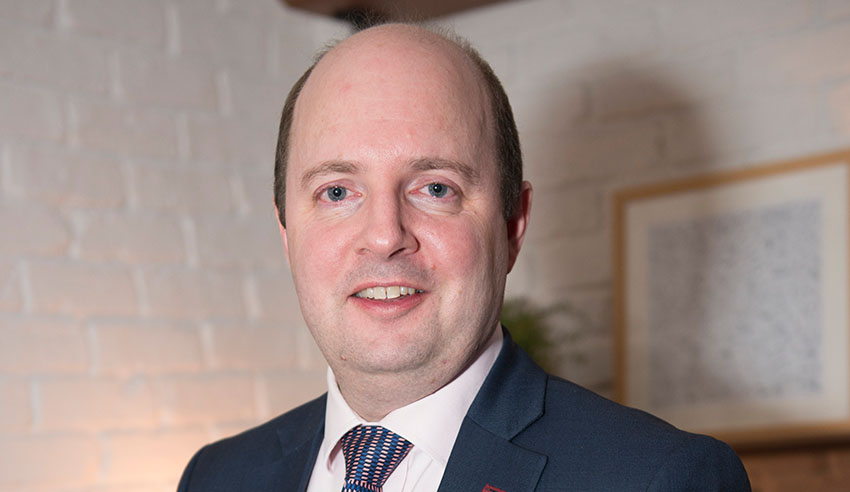 Prior to lockdown, the sector was in the midst of significant change, with law firms realising the benefits of implementing new technologies. Of Australia's 50 largest law firms, half have now implemented a formalised innovation function according to Thomson Reuters' "2019 Australia: State of the Legal Market" report, which looked at data across the whole of 2019.
You're out of free articles for this month
To continue reading the rest of this article, please log in.
Create free account to get unlimited news articles and more!
And, following this year's significant shake-up of the status quo, law firms are even more fixated on implementing technology that can aid with agility and remote working. Ensuring clients receive a seamless service amid lockdown has, for most, been priority number one.
As remote working becomes the new norm, it is perhaps easier for legal professionals to get involved in international mandates. As senior partners learn that their associates can work just as effectively from home as in the office, opportunities have opened up for professionals at all levels to work on cases that span across borders. The impossibility of international travel has been a contributing factor to this – putting employees on expensive flights is now much less of a necessity, making it all the easier for aspirational lawyers to get hold of this kind of work.
So, for graduates and professionals entering the Australian legal sector for the first time, how do you take advantage of these opportunities? How can you take that confident first step on your journey to becoming a cross-jurisdictional lawyer?
1. Take an interest and don't be afraid to ask
In a world of new norms and working practices, many firms are doing things differently. These are unprecedented times, and with that come new approaches to old problems. Legal professionals who want to participate in more international work should, more than ever, feel confident in asking for that work. As partners look at the prospect of resourcing teams differently and trying new tactics, those who stick their head above the parapet may well be rewarded.
Keep track of global developments, particularly in the jurisdictions that interest you and which you would one day like to work in, and be ready to show this off when you sit down with a senior partner. How are these jurisdictions grappling with the pandemic? Are they at a different stage of lockdown to others? What's the situation set to look like in the coming months? Are laws changing? Demonstrating a keen interest in international matters and showing that you can add value to issues relating to these regions will only strengthen your case.
2. Consider a different kind of legal career
VIEW ALL
Team resourcing and remote working are, whilst increasingly common, still at the discretion of the managing partner, with some more open to it than others. If the opportunity simply doesn't exist at the firm you're working in/considering joining, it might be a good idea to consider a different kind of career.
Contract lawyering, for example, can provide the opportunity for a lawyer to be "parachuted" onto a case without becoming a full-time employee. It was the norm before the pandemic that contract lawyers would work with in-house legal teams abroad (without expensive travel for both client and lawyer) whilst based at home in Australia. Just like contractors in the construction sector, these "flexible lawyers" can be extremely attractive to companies that don't want to bear the cost of retaining lawyers full-time and instead want a professional or team of professionals that can come in for a specific job only. At a time of great uncertainty, this kind of career can offer legal professionals a more varied case load, often spanning multiple jurisdictions and with a flexible approach to work.
3. Self-education and training initiatives
I'm sure many of us remember being told at school just how valuable having a second language can be in the world of work. That's perhaps at its truest when vying for international work in a sector like law. If there's a jurisdiction you desperately want to work in, make strides to learn the language as it goes a long way in earning clients' trust, even if they do speak English. When deciding who gets to work on cross-jurisdictional mandates, whether or not an employee can speak the native language is a huge deciding factor for any partner.
The same can be said for understanding that jurisdiction's legal system. Brush up on your knowledge and branch outside of learning solely about the Australian legal system. Demonstrating an interest in the different ways law operates from country to country is a vital part of showing dedication to your craft.
Not only are there free materials online, but relatively inexpensive courses too – if you're already working at a law firm, they might even have a budget for this kind of training. Find out about the development initiatives run by your firm to support those looking to work internationally. You might be surprised by what's on offer.  And where there are none, take matters into your own hands and self-educate.
Conclusion
In summary, becoming a cross-jurisdictional lawyer is your choice and responsibility alone. In order to make the next step, you have to show a willingness to put the time in, to learn about the legal system and culture in that jurisdiction. However, the journey is not one you have to make entirely unsupported.
Matthew Kay is the managing director of Vario at Pinsent Masons.