Goodbye job applications, hello dream career
Seize control of your career and design the future you deserve with
Rethinking risk post-pandemic
COVID-19 has resulted in a reprioritisation of some risks, while others have remained constant, new research shows.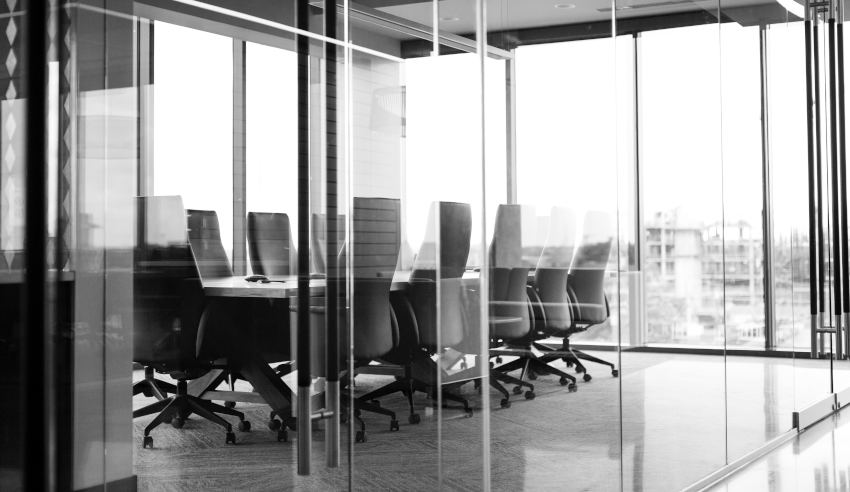 According to the 2020 "Looking Glass" report, produced by Clyde & Co and Winmark, corporate entities have been largely pleased with their efforts to quickly adapt to evolving circumstances, with regards to workplace practices, operational processes and technology, in the wake of the coronavirus pandemic.
You're out of free articles for this month
To continue reading the rest of this article, please log in.
Create free account to get unlimited news articles and more!
As part of that adaptation, the survey of more than 160 general counsel and board directors found changing perceptions of the top risks faced by such professionals.
For GCs, the top four risks identified, were, in order: technology (e.g. IT disruption, data loss, etc), organisational (e.g. talent management, succession planning), politics (e.g. Brexit, US election, tariffs, sanctions, supply chain disruption), and reputational (e.g. operational, governance or quality risks).
The board members surveyed had similar views, identifying the same top four risks, albeit in a different order: said professionals listed technological and political concerns as an equal priority, followed by reputational and organisational.
"Since the pandemic took hold, [there has been] some reprioritisation of risks, with market and economic risks now immediate priorities, but beyond that, the same concerns remain. Many have reported that the pandemic has highlighted the need to have the correct balance of skills on the board and between legal teams," the authors noted.
Technology risk (ranked second by both GCs and boards in last year's study) now dominates business thinking, for example: "With technology impacting operations at an unprecedented pace, the implications for every aspect of business are profound, ranging from operations, through security, business accommodation, customer delivery and distribution."
"GCs surveyed were delighted with how well businesses had embraced digital workarounds to COVID-19, but many (59 per cent) note difficulty in getting budget to roll out technology, over half (52 per cent) found it hard to decide which technologies to prioritise and 41 per cent were concerned about lack of relevant knowledge within their department," the authors said.
Responding to the findings, Clyde & Co senior partner Peter Hirst said the COVID-19 has had a "profound impact" on the business landscape, with things previously taken for granted having been thrown out the window.
VIEW ALL
"One of the positives to have come out of this crisis has been the ability of so many organisations to rapidly adapt, not least by shifting to remote working models and adopting new technologies," he said.
"Now the immediate shift has taken place, risk management and mitigation must remain central considerations for boards and their general counsel as they seek to address the longer-term challenges and opportunities the pandemic has presented them with."
Winmark CEO John Jeffcock said in support: "Organisations have to think again about their purpose, stakeholders and strategy because of the impact of COVID-19. At the same time, they've been forced to re-evaluate their risk management, approaches to growth and the technological ecosystem, all in short order."
Part of that re-evaluation has been the greater emphasis placed on organisational risk in the hierarchy of concerns, with people management becoming more urgent for GCs.
"The critical elements that have shaped the risk landscape in recent years and that we have charted through the lifetime of the report – globalisation, the growth of complex and digitised supply chains, AI and automation and an unpredictable geopolitical environment – have not changed altogether because of COVID-19," said Winmark research director John Madden.
"But now, they are all viewed through the lens of an epidemic that has served to fundamentally alter our assumptions."
Somewhat surprisingly, ESG risks are currently being seen as relatively low-impact risks by GCs and board members, the research found. This is hard to reconcile, the authors mused, given that such reputational, economic and regulatory risks are the cause of a "growing wave" of litigation.
"It is surprising that environmental risks are not further up the agenda," Mr Hirst said.
"While we did not foresee COVID-19, we know for sure that climate change is a significant risk in the short, medium and [long-term] for organisations across the world and in all sectors. The experience of COVID should provide organisations with further impetus to take a proactive risk management approach to this defining issue of our time."
The research also found that, looking ahead, GCs have to play a key role in plotting the long-term growth strategies of their corporate entities.
That said, even though navigating risk will be crucial to a successful future growth strategy, proactively assessing the risk landscape and horizon scanning are seen as key aspects of the GC's role by only 40 per cent and 50 per cent of boards compared to 80 per cent and 91 per cent of GCs respectively, the authors said.
"The role of the GC has become ever more valued by boards but there is still a lack of alignment around how focused GCs should be on proactively assessing future risks. I fully expect COVID-19 to reframe how organisations view and manage risk, which provides GCs with a unique opportunity to cement their strategic value to their boards," Mr Hirst concluded.
"Successfully managing the interdependent and complex risks that organisations face requires an integrated, multifaceted operational structure that should include the voice of a commercially aware GC at its heart."