Goodbye job applications, hello dream career
Seize control of your career and design the future you deserve with
A day in the life of a corporate counsel
Life as an in-house legal counsel isn't what one would think. It's even better, writes Lawrence Lau.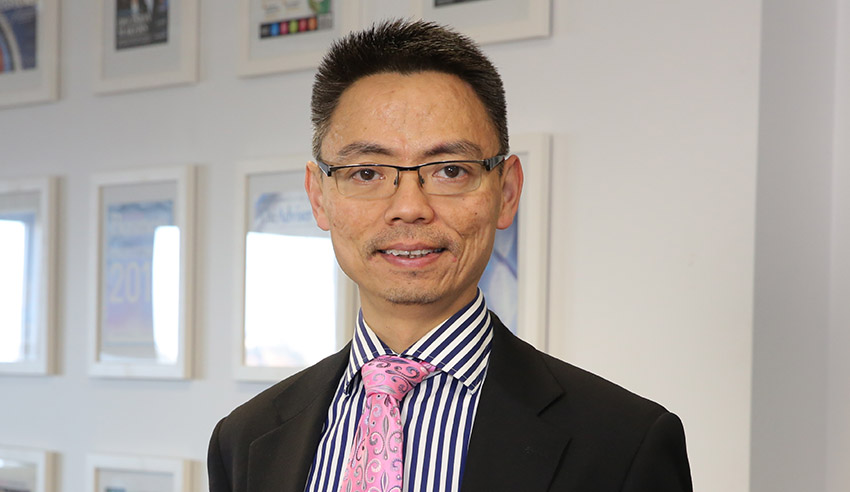 My instant messaging app beeped me on my phone. I was waiting in the line for my morning coffee. I have just switched on my communication channels. My phone impatiently beeped at me again. It's 7:30am. A flood of email and messages hailed me into a day of, what it appeared at the time, urgent matters.
You're out of free articles for this month
To continue reading the rest of this article, please log in.
Create free account to get unlimited news articles and more!
By 8:15am, I have read a number of well-considered views on COVID-19 and its impact on employment relationships and business contracts. Now, my notepad out on my table, hands on my computer keyboard, I officially opened my shop for business for this Tuesday. 
I always start my day with an essential checklist that connects me to my team on a personal level as well as on a work tasks level. One cannot work without the other. While not all corporate counsel roles have responsibilities in managing teams, project work or operation compliance directives, my connection with staff in my office and robust communication with other teams have been a driving force for many of our successes.  
As the day progressed, I was finding myself investing a large part of my day working with my teams. It was less about advising on legal matters, and more about interpersonal interaction. When Tuesday drew to a close, the most rewarding experience was having made new connections with the teams I work with. 
Now, you would have gathered by now that I am not here to discuss substantive law and intricacy of the latest developments in the law with you. Many of you are experts and well respected in your area of practice. I am here to share with you my experience and personal findings of what being a corporate counsel is about.  
It is about communication and connecting with people. 
Keeping communication simple 
Advise in language your teams would understand. Keep in mind they can be from sales and marketing, production, or technical experts from platform development. Citing passages from a judgement or using all the correct notations from the Australian Guide to Legal Citation in the footnote section is unlikely to cause them to jump in excitement. This is regardless of how relevant your authorities are to support your argument. I can almost hear what you are thinking right now. We invested many years to develop a set of beautiful vocabularies. When opportunity arises, surely, they must form part of our communication. There is nothing to stop you from crafting that beautiful response you have in mind for the technical team. However, keep in mind you are not at the court, nor addressing the bench. 
VIEW ALL
My job is to persuade our teams to take the best course of action. I found that often making my communication more conversational conveys the same message more effectively.  
Keeping communication at the right level of details
This follows that my ability to keep my communication at the right level of details is a valuable skill set. Corporate counsels have access to top-level decision-makers at board level as well as critical operation and production team members. Each role revolves around different settings. Some are creative and others are more scientific. When they come to me, they are looking for a solution, not necessarily a disposition of legal reasons as to how we come to those answers. I have found legal discourse can be very satisfying to write and can deliver the message with precision. I have also found that it does not always connect with my audience. Deliver the message as plainly as possible. I pay my teams the complement of simplicity. 
Similarly, I afford the same compliment for external practitioners I work with. A good and succinct brief moves matter much quicker through the process and save on cost. Matters and disputes corporate counsel work with are not less complicated than a litigious situation a practice may be called upon to advise on. Reducing a huge amount of material involving internal processes, vendors, customers and processes is another highly valued skill. I found my most effective briefs are usually no more than a half-page long. My business objective is always clear in the brief as well. Our lawyers will not need to even scroll down the page on the screen to get a good idea of what help we are looking for. Clearly, this is aside from the necessary documents that go with the brief. This is also particularly effective when other parties, such as your directors or other staff, are copied on the communication.  This allows us to get on the same page in the first instance. 
Connecting with people – my teams
At the heart of every organisation, the unspoken rule is that people are people. We all look for connection, by words or conduct. I have found the process of learning from my teams is absolutely invaluable when establishing connection. The business and operation teams may know a little more about a specific area of law than I do. That is perfectly fine with me. It does, however, mean that I do need to keep my ego in check. Many of the team members have been in their profession for many years. They have come across and dealt with legal issues directly associated with their work, and have resolved them effectively in a timely manner. I do not say whether their resolutions were what the law would see as the best response. Again, stay on the course here, we are looking for connection, not necessarily to be right or wrong. At least not at this point in time. I have had more successes than not when my working relationship is strong. My teams are more willing to listen and be persuaded when a connection is there.  
In a similar theme with communicating effectively, formal legal wording and citation have not assisted me in people connection. Surely, it made me feel great that I get to be confident about my position and what the law says, but my work becomes more effective when my connection with people complements my communication. 
Connecting with people – my external network
Staying connected with my network outside my organisation is an essential part of being a corporate counsel. Being caught up within my immediate environment, my connection with a network of other legal practitioners and other organisations provides information and knowledge I may not otherwise come across. In my work especially, my ability to be up to date with the latest changes and thinking around privacy law and defamation is important. It translates directly into my ability to protect the interests of my company as well as others involved. Reach out, signing up to bulletins and newsletters from statutory authorities, law societies and from other firms proves to be a good source of information for me. I keep my curious mind active. As lawyers, we know we don't always have to agree with what we read, but we do need to know there are other, alternative views.
Connecting well with people does not mean I am a people-pleaser. From time to time, I may have been heard to be overly apologetic. My focus is affixed on the solution. I do not play for being right or wrong. My apologies, whether required or otherwise, mean I value the connection more than being a winner or loser.  
I am also absolutely clear that my role cannot be everything for everyone. For a host of commercially sound reasons, boundaries are often pushed on a professional level and personal level. Exercising boundaries to protect the interests of the company, its directors and employees is not always straightforward. If in doubt, always seek clarity from the directors, as well as information from your network of connected professionals. 
People are people 
As corporate counsel, it is our duty and responsibility to hold the line for the interests of involved parties and the law. It is a privileged position. On and above our knowledge in the law, the commercial and corporate environment demands superior people skills. Skills to communicate and connect. It calls on our distinct competency as a wordsmith. It calls on our often overlooked and necessary ability to make that connection with our audience. Do this well and your value will amplify many folds for your colleagues and your company.  
Lawrence Lau is the in-house counsel for Momentum Media, Lawyers Weekly's parent company.