Goodbye job applications, hello dream career
Seize control of your career and design the future you deserve with
Banking and finance lawyer salaries amid COVID-19 unveiled
The age of coronavirus has highlighted the "inextricable importance" of the corporate counsel function, something that private practice lawyers in banking and finance may soon take into account when considering their vocational futures, says one global recruiter.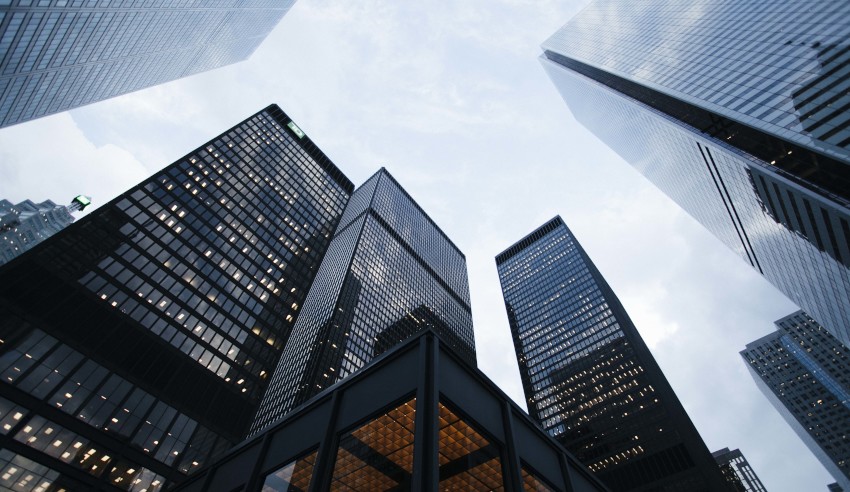 Global legal, risk and compliance recruitment consultancy firm Taylor Root has released its "2020-21 Salary Guide & Market Report for the Banking & Financial Services Legal sector in Australia", which outlines remuneration data for legal departments and individual lawyers.
You're out of free articles for this month
To continue reading the rest of this article, please log in.
Create free account to get unlimited news articles and more!
"Australia's overall success at slowing and containing the virus has led to a cautiously optimistic viewpoint from within the legal profession. We therefore remain hopeful that, as the Australian economy begins to recover, so will the opportunities for in-house lawyers within the banking and financial services sector," Taylor Root partner Hayden Gordine wrote.
This is despite, the firm noted in its report, the myriad impacts upon banking and finance as a result of the pandemic and matters preceding it, most notably the recommendations from the Hayne royal commission.
"Given the significant interrelationship between legal and risk management in any financial organisation, the in-house legal function post the royal commission took on a renewed responsibility to ensure compliance with all relevant laws, policies and regulations," the firm wrote.
"To support this shift, financial institutions required the right legal skill sets in order to promote risk and compliance management especially as these functions evolve from a cost to be minimised, into a key risk management tool. The result led to the demand for financial services regulatory lawyers far exceeding supply at all levels. High levels of demand also saw the market flooded with opportunities for financial services contentious, investigations, governance, risk and privacy lawyers."
There remains a high level of uncertainty, Taylor Root surmised, as to the long-term impacts that COVID-19 "may have on an institution's performance and how that may change the requirements of the business with respect to their staffing needs".
"Navigating this type of environment will be difficult, and no doubt ever-changing, with potential new threats emerging to the talent pipeline. Traditionally, the in-house sector was the environment of choice for legal professionals, so as to fully benefit from a flexible and agile workplace," the firm wrote.
"However, the pandemic has proven that flexible working arrangements and working from home are no barrier to productivity or efficiency, and the legal professionals across both private practice and in-house can maintain productivity and quality of work when working remotely."
VIEW ALL
General counsel
Even before the pandemic, Taylor Root detailed, GCs were adapting to the added pace of geopolitical change, complex legal and regulatory challenges, cyber risk, data privacy and had an increased emphasis on setting the right tone from the top.
"The new-age and post-COVID-19 GC is and will be required to make a wider contribution to the business, with growing responsibilities and influence outside of the traditional legal space. As businesses become more interdisciplinary and regulations grow in complexity, companies increasingly turn to the GC to provide advice beyond the legal and compliance sphere," it said.
"GCs must now balance the need to manage risk and maintain independence with the need to be actively vested in the strategy and vision of the organisation. Across Australia this has led to GCs achieving more exposure to senior management within their organisations and this is witnessed through a more formal reporting line to a local C-suite executive rather than an international GC."
GCs can be broadly split into four categories, Taylor Root noted: those with Australian coverage to varying levels, those with multijurisdictional coverage, and those with global coverage. The salaries between these types of GCs, the firm outlined, fluctuate significantly.
A GC covering Australia who reports into a regional or international will earn between $240,000-$360,000, while one who reports to the global GC can earn between $285,000-$440,000.
Meanwhile, those GCs with multijurisdictional coverage will earn between $400,000-$750,000 and global GCs, at the top end of the spectrum, can rake in $750,000-$1,000,000 in the banking and finance sector.
It is also common, Taylor Root added, for GCs to have relatively generous bonus and incentive plans in place, on top of the base salaries.
Company secretaries
In the age of coronavirus, the role of company secretaries has "once again been amplified", as it was post-royal commission, Taylor Root espoused, with boards seeking support and guidance while they navigate unprecedented challenges.
"Company secretaries have had a direct access to boardroom discussions and emergency meetings handling business continuity and crisis management issues. Company secretaries have had the opportunity to show that they are much more than administrative cost centres, instead being strategic and commercial board advisers and enablers, not barriers to the business," the firm wrote.
"Whilst recruitment activity dropped sharply at the beginning of the pandemic, we are now starting to see activity increasing particularly for business-critical roles and replacement roles. We have also seen an increase in demand for company secretarial candidates with financial services and regulatory experience, particularly where clients are responding to new directives, reporting requirements and/or investigations.
"Banking and financial services continue to have the largest com sec teams, averaging six people per secretariat, and in the banking sector this can range from between 15 and 30 people. The sector also offers some of the highest salaries, particularly within listed organisations."
In a publicly listed company, a junior com sec (i.e. two to five years' experience) can make anywhere between $90,000-$140,000 in Sydney and Melbourne, a senior com sec (i.e. eight to 12 years' experience) can earn in the range of $180,000-$240,000 in those two cities, and for group com secs, a salary of $335,000 and over is to be expected.
Elsewhere, in non-listed companies, salary expectations will be lower for these professionals. Those at the junior and senior level will garner comparable albeit slightly lower remuneration, but group com secs in non-listed companies will have salaries starting at $240,000, marking a significant drop from those in listed entities.
In-house counsel
Prior to the pandemic, Taylor Root had witnessed salaries increase, albeit modestly, from previous years, as a result of strong demand and a shortage of candidates, it surmised.
"In a world without coronavirus, we had anticipated healthy base salary increases for the banking and financial services sector. Our survey revealed that, pre-COVID-19, respondents had received a pay increase of between 4 and 7 per cent," it said.
"Over 25 per cent quoted receiving an average bonus of between 1-10 per cent, 38 per cent of respondents quoted an average of receiving between 11-20 per cent, and a further 25 per cent received between 21-30 per cent. Only 8 per cent of respondents received a bonus over 50 per cent. Long-term incentives (up to seven-year vesting periods) continue to be offered at senior levels, particularly in the larger institutions and global investment banks."
That certainly appears to be the case, with senior in-house lawyers in financial markets/broking/investment banking/funds/investment management having starting salaries of at least $200,000-$235,000. Those with the same level of experience in business or retail banking, insurance or superannuation are starting at around $180,000-$190,000.
At the other end of the spectrum, junior in-house lawyers in the various banking and finance sectors can expect to start anywhere between $75,000-$125,000, those with two to five years' experience can earn between $90,000-$175,000, and mid-level in-house lawyers (i.e. those with five to seven years' experience) can earn between $135,000-$220,000.
Salaries for in-house lawyers in Melbourne and Brisbane across these sectors were comparable to Sydney counterparts, albeit slightly lower.
These figures, Taylor Root stressed, were gathered before the pandemic and didn't take into account reduced compensation as a result of cuts to one's working hours.
Looking ahead
"Post-COVID-19, the question will be, will lawyers choose to stay in private practice over the traditional move to in-house, when agile working can be achieved in both. Salaries within private practice, especially at the counsel and special counsel level, match if not, exceed most senior in-house roles while only a limited number of GCs demand the salaries received by partners at the top law firms," Taylor Root wrote.
"Whilst it is difficult to predict what the future may hold for in-house legal teams after the worst of COVID-19 passes, what is clear is that the pandemic has revealed the inextricable importance of the corporate counsel function for businesses and organisations globally."
The full report, complete with breakdowns of salaries for banking and finance lawyers in-house across sectors and years of experience, can be found at Taylor Root's website.