Goodbye job applications, hello dream career
Seize control of your career and design the future you deserve with
From in-house lawyer to interior designer
After 20 years as a lawyer, Katie Riddell decided to transition to a career that she felt would allow her to be her creative self: interior design.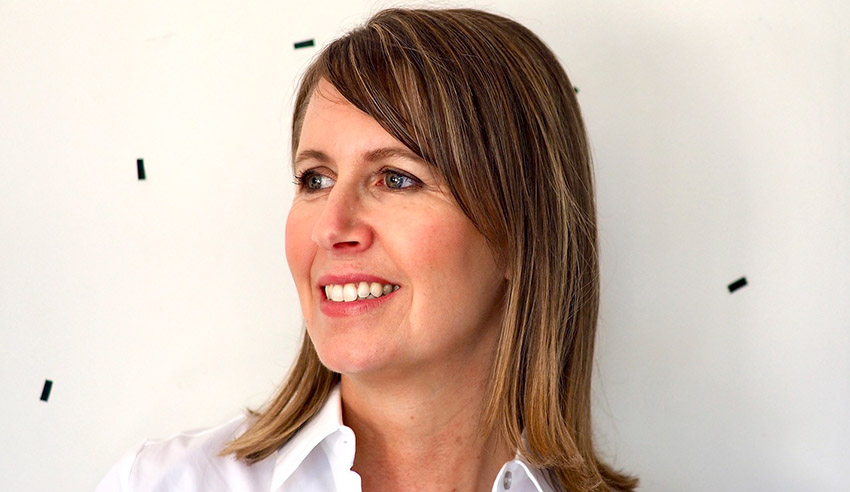 A few years ago, Ms Riddell was sitting in an ethics lecture in which the presenter said that lawyers work as though they have a judge looking over their shoulder, checking their work.
You're out of free articles for this month
To continue reading the rest of this article, please log in.
Create free account to get unlimited news articles and more!
Such a feeling, she thought, goes a long way to explaining why so many lawyers are stressed and anxious, and helped her realise that her legal career "felt contrary to my creative self".
The work, she said, was "causing me to feel out of alignment".
It was difficult, Ms Riddell told Lawyers Weekly, to leave the law after 20 years of practice (most of which were spent in-house) and enter a new industry.
"Thoughts such as 'what will people think' and 'am I doing the right thing' plagued my mind for a while. I'd got to a point where I was feeling stressed in the law and every email felt like a battle," she reflected.
She has found a home, however, in interior design – having worked as a decorator for the past three-and-half years.
"Interior design was something I wanted to pursue and I was fortunate to have the support of my family. I'd always been creative and I studied interior design part time over three years while working full time as a lawyer. My life had also changed. I'm married with a daughter so my focus on what a career meant to me had shifted. After getting a redundancy, I did some in-house legal contract roles which helped me get clear on what I wanted to do long term," she said.
Getting to grips with a new pathway
VIEW ALL
Ms Riddell "had some good and some not so good" experiences as a lawyer, but noted that the two decades spent as a practitioner set her up for the new chapter of her life.
"There were challenges to being in-house such as being too accessible to clients and clients not appreciating your duty to the Court ('but why can't we amend those signed contracts?'). Being able to broaden my skills and working with people from different areas of the business was something that in-house offered me and put me in good stead for future roles," she recalled.
She is loving her new life as an interior designer, she said, noting that she is "constantly" learning new things.
"I'm finding that my clients are appreciative and I'm still getting surprised when I get a thank you rather than an unfriendly email that I'd become used to in the law! I'm fortunate to be part of a group of fellow designers that meet once a month that are very supportive and helpful. What I'm finding is unlike my experience in the law, things don't feel adversarial," she explained.
"And, when things go wrong, you just find a way to fix it. Recently, I had a client's custom-made bench delivered that was the wrong measurement. I was ready to pull out the paperwork to have an argument with the supplier. To my surprise, he apologised and there was no issue getting it replaced."
Moreover, a number of skills developed as a lawyer have been transferrable to the new vocational path, Ms Riddell added.
"There's more to design than fabrics and cushions!" she said.
"It's running a business so there is a lot of work behind the scenes, such as preparing contracts, dealing with suppliers, working with clients, project management and general problem solving. I wear a lot of hats.
"My work as an in-house lawyer, such as seeing how a business operates, dealing with different people, being organised and being able to see all the moving parts, has been really valuable."
Vocational advice for in-house lawyers
If other in-house lawyers are considering similar changes to their careers, and are unsure about how to start, Ms Riddell suggested speaking to trusted people across industries.
"You may find clues about what interests you and it may spark some curiosity. Also, sorting out your career can take time. And it doesn't need to be all worked out ('where do you see yourself in five years' is so old school!)," she advised.
"Careers can evolve which I think is the really exciting part. Doing in-house contract roles can be really useful to help work out what you want to do as you are being exposed to new companies and different legal teams for short term projects."
The age of coronavirus, she continued, may have accelerated such thinking for in-house lawyers across the board – "and, it has changed a lot of conventional thinking such as working from home and working flexibly".
"I think it's a great opportunity to make some changes and have a think about what you really want from life. The law isn't for everyone and careers can be fluid. I've got friends who have changed from being lawyers to now being a florist and a writer," Ms Riddell concluded.
"It's also really good that there are more discussions about the impact the law has on lawyers' mental health and wellbeing. Life is short, so my advice is to be open to new possibilities!"