Goodbye job applications, hello dream career
Seize control of your career and design the future you deserve with
GCs will 'always be home for the greatest problems'
The legal department will always be the place for the business to turn to in times of uncertainty, and as a result, being forward-thinking and planning ahead is critical, says Ben Klug.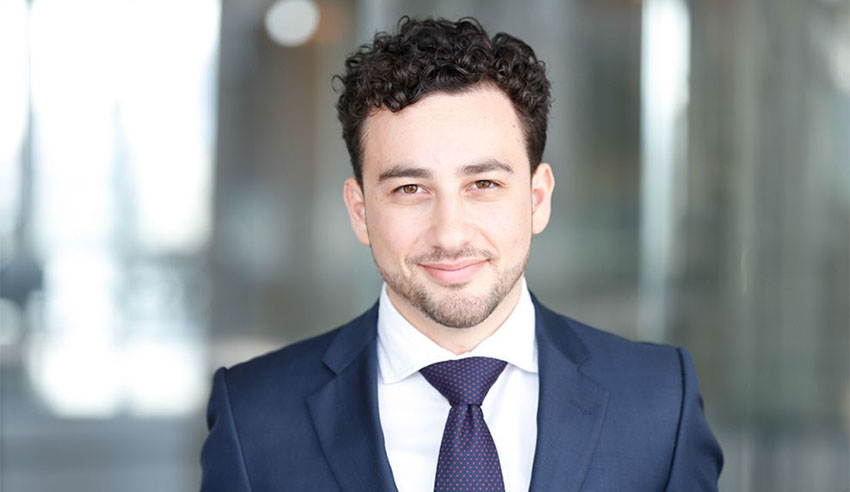 Student accommodation business Scape, which is a provider of urban living solutions, was "uniquely hit" by the age of coronavirus, says its general counsel and head of people, Ben Klug. Border closures and their subsequent impacts upon students, together with health and safety risks in Scape complexes, have all made for a challenging year, he mused.
You're out of free articles for this month
To continue reading the rest of this article, please log in.
Create free account to get unlimited news articles and more!
Speaking on The Corporate Counsel Show, Mr Klug said that Scape moved quickly in January 2020 to implement a response plan to COVID-19. It is "fundamental", he said – not just for businesses like his, but for lawyers in all in-house teams – to make sure they are thinking ahead.
"Whether general counsel or in-house lawyers like it or not, they will always be home for the greatest problems. They will be at the place where people turn to when there is uncertainty, or as I find, if a problem in a business doesn't have a home, it finds its way to legal," he posited.
"So, the COVID-19 response found its way right to the top. We were engaging with our board from the very first day in late January where we decided that we needed to respond. And I played an important role in that mainly because we didn't have a COVID-19 officer at the time ready to respond. We'd never seen anything like this before.
"I led the way with senior management, creating a business continuity plan specific to COVID-19. Basically, anything we were working on at that time was put aside and that came with its own challenges because, at the time, I was trying to close what became Australia's largest real estate transaction of the year, at the same time I was responding to COVID-19. It was very important for legal to be involved, because I think legal brings with it a sensible voice of reason to decision-making particularly in moments of a crisis."
There are legal issues wherever you look, Mr Klug reflected, and he noted that part of the challenge for COVID-19 was accepting an element of risk which is not natural for lawyers.
"[This included] deciding that we needed nursing staff to be at the front of every one of our buildings to be temperature checking all of our students as they came and went, and realising I can't put all the legal parameters around that in time. 'I just need a nurse in there today' was the attitude. We put forward a scholarship for frontline workers and students studying in the health field or the education field, and we decided to give them special rates to stay in our buildings. Legal was key to that decision-making," he recalled.
"We transformed one of our student accommodation buildings into community housing within one week. We gave over one of our buildings with 500 beds to the Queensland government to house homeless people who otherwise would have been without a home during COVID, which is a massive risk for them and for society, generally."
VIEW ALL
In addition to being forward-thinking and considering how best Scape could fill empty beds, Mr Klug added that it was also incumbent upon the business to consider how best it could do its part for broader society – "and legal played a key role there", he said.
Looking ahead, Mr Klug said that changes to in-house legal teams will go beyond simply having a more scattered workforce: how those teams look to interact with external stakeholders will also evolve, he opined.  
"The world is going to change not necessarily in the ways that people think, being that everyone's going to work from home. I think people still like working together. But there will be other changes from COVID-19," Mr Klug said.
"One of the benefits we have seen to our own business model has been, we have a large number of studios, which is quite uncommon for foreign students to come to Australia and have the luxury of their own studio accommodation. A lot of them are in share-houses or shared rooms. We have a lot of studios and we realised that that is actually going to be the future of living, because if pandemics are a real risk in the future, people need to have their own space to be able to self-isolate.
"What we will also learn from COVID-19 is that we need to continue to work with the government to find solutions to real commercial problems. The pandemic has shown how important it is to engage with all levels of government. And we have been fortunate enough that the government has engaged very positively with us. I think that will be a lasting impact."
To listen to the full conversation with Ben Klug, click below: