Goodbye job applications, hello dream career
Seize control of your career and design the future you deserve with
The litigation and regulatory risks of ineffective climate change commitments
Corporate directors need to be aware of the risks associated with climate change-related litigation, according to this Greenpeace GC.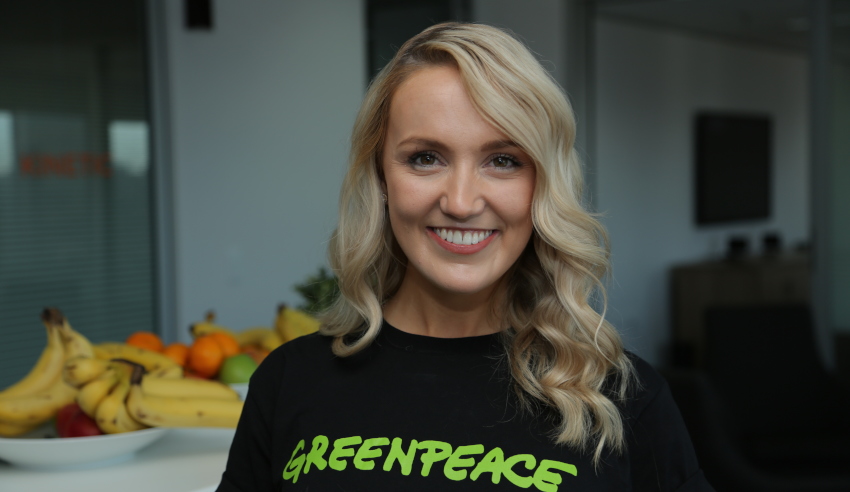 Whilst many companies are pledging climate commitments, a new report from Greenpeace has shown that carbon offsetting can be ineffective, Greenpeace general counsel Katrina Bullock maintained.
You're out of free articles for this month
To continue reading the rest of this article, please log in.
Create free account to get unlimited news articles and more!
Following the launch of Greenpeace's Hero to Zero report, Ms Bullock said that there were a number of takeaways law departments should be aware of. 
The report analysed Australian businesses' climate change efforts and explored corporate "greenwashing" as well as recommended that businesses follow the lead of companies like Woolworths, Coles, and Telstra, which have committed to switching to 100 per cent renewable electricity by 2025. 
The investigative report reveals that many of Australia's listed corporations have made "net-zero" and "carbon neutral" climate commitments, which have the potential to simply "greenwash" their image in place of making a true difference.
"Unlike commitments to achieve zero emissions, which promise to stop the production of carbon emissions entirely, 'net zero' and 'carbon neutral' commitments instead promise to remove an amount of carbon emissions equivalent to that which is being created by the company," Ms Bullock said.
"Analysis shows that many of the net-zero and carbon neutral claims made by Australian companies lack credibility and short-term targets. They are often based on unproven carbon capture and storage technologies or on carbon offsetting schemes which are poorly regulated and rarely monitored.
"A number of these commitments are a form of corporate greenwashing which may expose a company to litigation and regulatory risk – not to mention the reputational and financial risk associated with such actions," she added.
The world of carbon offsetting is also explored in the report, which analyses its problems and emphasises that it cannot be a substitute for stopping emissions at their source. Ms Bullock added that "there are a myriad of problems associated with the increased use of carbon offsets to meet climate goals".
VIEW ALL
"For a start, the planet does not have the ecological capacity to offset all global emissions through tree planting and land restoration. The carbon dioxide emitted from fossil fuel consumption exceeds tenfold the amount that could be sequestered through sustainable land-based mitigation methods. Offsetting can, therefore, create the false perception of effective climate action and divert choices and resources from real structural climate change solutions," she explained.
"Corporate greenwashing refers to an activity, initiative or representation which is designed to create the impression that an entity is doing more to protect the environment than it really is.
"The practice is attracting increasing scrutiny from Australian regulators, including APRA, ASIC, and the ACCC. ASIC Commissioner Cathie Armour has flagged that ASIC is monitoring carbon neutrality and net-zero representations and that companies who make such claims without a reasonable basis may be the subject of regulatory intervention," Ms Bullock added.
Greenwashing litigation is also emerging as a risk for Australian companies – the Australasian Centre for Corporate Responsibility (ACCR) recently launched legal proceedings against oil and gas giant Santos in relation to the net-zero commitments it made in its 2020 Annual Report.
"In the report, Santos claims it has a 'clear and credible' plan to achieve 'net zero' scope 1 and 2 greenhouse gas emissions by 2040. However, more than 80 per cent of Santos' emissions reduction is anticipated to come from future carbon capture and storage processes," Ms Bullock explained.
"ACCR claims these statements are potentially misleading because Santos has firm plans to increase its greenhouse gas emissions through the expansion of its natural gas operations, and its emissions reduction commitment is dependent upon a range of undisclosed qualifications and assumptions about carbon capture and storage processes."
For legal departments and in-house counsel, in particular, communicating these risks to directors and boards can be a challenge, according to Ms Bullock.
"When lawyers encounter directors who do not fully appreciate the materiality of the threats and opportunities posed by the climate crisis, it can be helpful to remind such directors of the penalties and risks associated with failing to fulfil their duty of care and diligence under section 180(1) of the Corporations Act," she said.
"Even if the individual director believes that the climate crisis is a United Nations-backed conspiracy designed to undermine the world's economy – that is entirely irrelevant because the clearly documented impacts climate change is having on markets, banks, insurers, customers, investors, and other stakeholders are causing reasonably foreseeable systemic risks which require consideration in order for a director to fulfil their duty of care and diligence."
Lastly, Ms Bullock warned that not fulfilling this duty could have detrimental effects on both companies and their directors.   
"Company directors are required to make a declaration that a director's report represents a true and fair view of the financial position and performance of a company," she said.
"If a director makes such a declaration but has failed to make reasonable enquiries into climate risks and opportunities and their potential impact on the company's performance, the director may find themselves facing a pecuniary penalty order or a compensation order for damage suffered as a result of the contravention."