Goodbye job applications, hello dream career
Seize control of your career and design the future you deserve with
How award-winner is helping businesses untangle COVID-19 web
A 30 Under 30 Awards 2021 winner outlined the complexities of workplace health and safety issues facing businesses during the pandemic.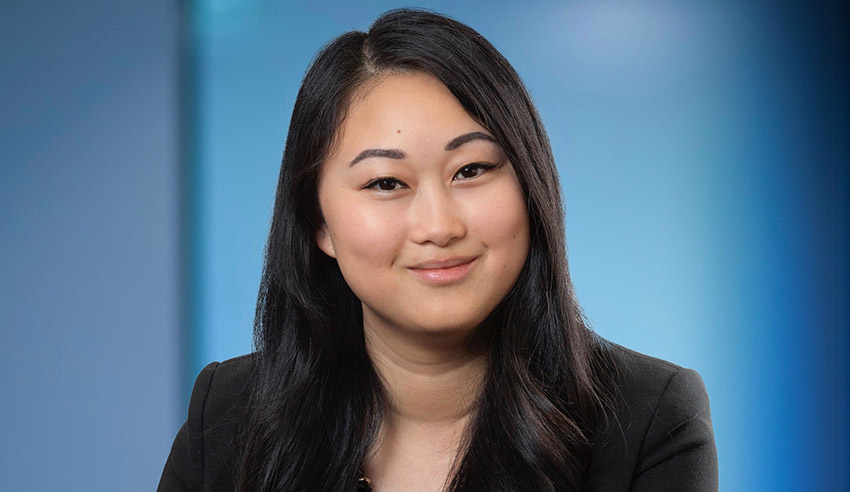 Harmers Workplace Lawyers executive counsel and team leader Amy Zhang has been assisting both small-to-medium enterprises (SME) and large corporations through the myriad legal matters in relation to workplace health and safety since the onset of the COVID-19 crisis.
You're out of free articles for this month
To continue reading the rest of this article, please log in.
Create free account to get unlimited news articles and more!
The 30 Under 30 Awards 2022 is being held on Friday, 3 June 2022, at The Star in Sydney. Candidates have until Thursday, 24 March 2022, to nominate and lodge their submissions, with finalists announced in April.
Ms Zhang, last year's Workplace, Health and Safety award winner, explained that businesses faced various legal issues during the lockdowns and social distancing restrictions, including the obligations of a business to its employees who were working remotely.
"COVID-19 business continuity was also an ongoing issue as businesses tried to continue functioning during lockdowns and hibernation," Ms Zhang said.
"Businesses were trying to manage their affairs to ensure continuity in this new age, even while they were looking at redundancies, layoffs and stand-downs. Meanwhile, the vaccine mandates are still quite a big issue."
As Australia shifts to a new phase in the management of the COVID-19 crisis and lifts restrictions, Ms Zhang highlighted that returning to offices was currently a priority.
"A lot of employees may want to continue to work from home so businesses need to manage that difficult balance of having staff back in the office or offering a hybrid working arrangement," she said.
"I think that with the pandemic still continuing and community transmission still occurring, there are still ongoing work health and safety obligations that employees need to be mindful of.
VIEW ALL
"For example, once business owners get their employees back in the office, what are their obligations around providing rapid antigen tests, including free tests, or imposing mask mandates, particularly when the government has been loosening restrictions?"
She was also involved in assisting clients with managing claims and resolving other workplace issues like bullying, harassment, discrimination, and toxic work environments.
Noting that highlighting her efforts and achievements led to her being crowned at 30 Under 30 last year, Ms Zhang encouraged other rising stars in the legal profession to nominate themselves or their peers for the 2022 awards program.
She said her profile has increased since winning the award, with many in the industry recognising her name and congratulating her.
"It was fantastic to get that recognition and validation, especially because I know the judging panel is made up of very high-calibre, well-respected people within the profession," Ms Zhang said.
"It was recognition of the worthwhile and innovative work I'm fortunate enough to do for my corporate and individual clients. And while it was an individual award, it was a team effort and is reflective of the fantastic support I receive."
Ms Zhang urged lawyers not to underestimate themselves when lodging submissions for the 30 Under 30 Awards 2022 and to highlight and explain the significance of their achievements.
"At the end of the day, the purpose of your submissions is to put your best foot forward, and tell a story about your achievements in the past 12 months," she said.
"Be clear and proud about your contributions in a particular legal matter. Then, create a narrative and tell a story about what you've done over the calendar year."
Ms Zhang also recommended that nominees include testimonials and references from clients and third parties outside their own law firms such as barristers "to really elevate your submission".
"Going through this submission process is a good opportunity to reflect on your accomplishments over the past year," she said.
"Lawyers are very busy and don't get the time to really sit down and think about that. So, whether you win or not, it's a good exercise to reflect on your growth."
To nominate yourself or your peers for the 30 Under 30 Awards 2022, click here.
For more information about the awards, click here.