Goodbye job applications, hello dream career
Seize control of your career and design the future you deserve with
The importance of being 'visible' as a female GC
Making yourself more visible within an organisation and taking on projects outside the legal scope can mean a more varied and rewarding career, according to this GC and IT vice-president.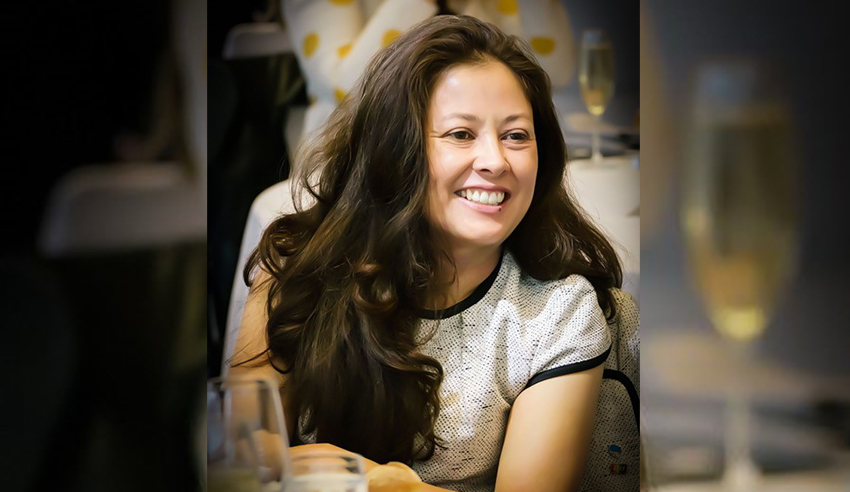 Teresa Allan is vice-president, general counsel and ethics and compliance officer at Capgemini Australia and New Zealand. Speaking recently on The Corporate Counsel Show, she emphasised the importance of being more than a GC post-pandemic and the value of expanding your role.  
You're out of free articles for this month
To continue reading the rest of this article, please log in.
Create free account to get unlimited news articles and more!
Ms Allan is originally from the UK and moved over to Australia with Capgemini, an IT professional services firm across 50 countries around the world.
"We've got some really brilliant, clever people, and we are trying to work really hard with all our clients, think of every major industry to really think about, [how to] use technology for the greater good," she explained.
"Obviously for their business, but actually, it's now a lot about getting to that sustainable future. And so, for me, this journey that Capgemini goes on with its clients, it's really exciting because we can go in all sorts of directions and the technology is the tool, and it's our people who are just really clever about it."
Whilst Ms Allan learnt many lessons moving across the world – she said the last year and COVID-19 had taught her a lot.
"A really nice lesson was learned was that I realised that the legal team is really well placed to sit across all the areas of the business. So, whether it's sales-related, delivery-related, employee-related, we've got a really good visibility.
"And when you've got acquisitions and new colleagues coming on board, we were actually really well placed to help build bridges. So, you know who are the right people for others to talk to, and we could help join the dots. And then it was a really good opportunity to go beyond the strictly legal role and be able to get involved in the business strategy because you knew what was going on," she said.
"And that got me thinking about the role of the GC these days, which is that we are expected to be legal experts and our teams are legal experts and that's obviously a given. I can give a view and an influence and sometimes see things that others don't. And I thought that that was actually really cool and really quite exciting to have that opportunity."
VIEW ALL
Therefore, GCs and those in senior in-house roles will need to push for opportunities outside of their traditional legal roles – without worrying about whether or not they are "qualified".
"In the last few years with Capgemini, we've done some fantastic work around diversity and inclusion, and I was involved wearing my legal hat. So, when we were putting together our various policies, [my] colleagues said, 'Well, how do you feel about taking on the exec sponsorship for our reconciliation action group for Capgemini?'," Ms Allan said.
"We were at the start of our journey. And my instant thought was, 'Well, who am I to do this?' And then I just thought, 'No, I'm not qualified, but that's okay because we're all on a learning journey together'."
By taking on extra responsibilities and projects on top of her strictly legal role, Ms Allan added that her team is able to step back and "think of the big picture".
"Keeping your eye on the big picture, I think it makes it a bit more rewarding. So, you don't feel like you're just churning, because to a certain degree as lawyers, we will be negotiating the same clauses, the same issues.
"So, I think sometimes it's just good to take a step back and think, 'Well, but this is the big picture. And this is how I'm contributing.' And so, I think that helps," she said.
"As a team then, as you are seen to be more visible across the business, you get asked for your opinion on other things more – because there are some really good skills that lawyers have in terms of the logical kind, the reasoning; we are quite articulate."
This means taking on extra responsibilities as a GC can be extremely rewarding – particularly when it means being increasingly visible within the business, Ms Allan added.
"For me, a lot of it is bound up with the fact that I'm a woman [as well as] being a female leader. And what does that mean? What does that look like in my industry?
"So, what I feel is really important is that one: I'm visible. And two: that I support and encourage others. I've had such good conversations with some of the other leaders at Capgemini over the year. And I was trying to explain to them the fact that I am completely used to being pretty much the only woman in the room," she said.
"I feel it's really important for me as a female GC to try and bring my tribe along with me. Whether it's supporting other women in leadership [or mentoring] people within the organisation and through the New South Wales Law Society as well, it's all about trying to create the environment where we are 50 per cent of the population and not seen as 'other'."