Goodbye job applications, hello dream career
Seize control of your career and design the future you deserve with
Working with a 'short runway' to bring the FIFA Women's World Cup to life
Emily Jackson finds event delivery, as a lawyer, "absolutely exhilarating". This said, there are definitely challenges and lessons from such short-term contracts, she said.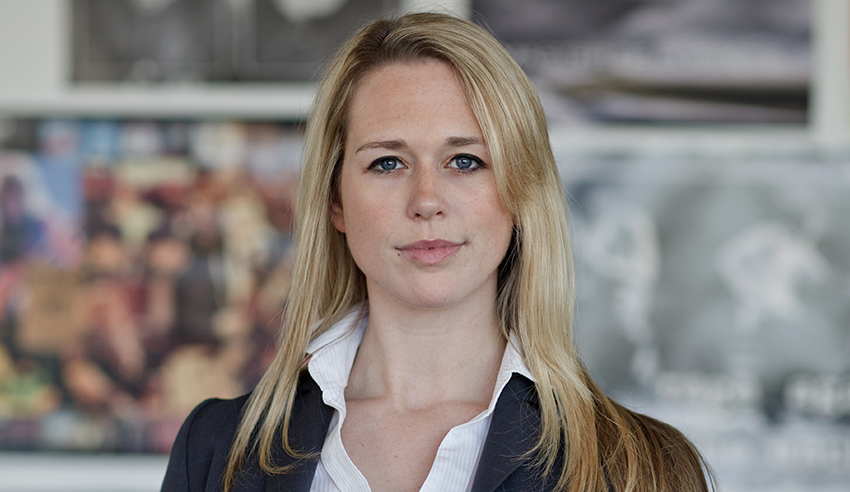 Speaking recently on The Corporate Counsel Show, Ms Jackson, who is currently serving as the head of legal for the FIFA Women's World Cup 2023, being hosted in Australia and New Zealand, said that working in events is an industry like no other.
You're out of free articles for this month
To continue reading the rest of this article, please log in.
Create free account to get unlimited news articles and more!
"It's an incredibly intense, short runway to bring something massive together. And so, what I love about it is that there's a real sense of teamwork, collaboration, just getting stuff done in the quickest time possible, but with as much caution as possible," she explained.
With the World Cup one year away, Ms Jackson is working with a "truncated time frame" to get everything in place for one of the globe's biggest sporting events. 
"I've had to come on board myself, get to understand the legal context, build a team, onboard them, build work streams as well as handling the day to day. And to be honest, the day-to-day is unlike any other role," she reflected.
"Similar to any in-house role, you have contractual negotiation, drafting, all of those elements, but at the same time, we're also building policies and procedures for the organisation, building a robust compliance program and navigating quite a complex stakeholder environment with a lot of competing interests.
"I'd say the day-to-day work for me, no day really looks the same as any other, but it's the work of an everyday legal team plus the added pressure of working in a sporting environment and also an events environment, both of which interact with each other in different ways."
Making the short runway even trickier, Ms Jackson went on, is the cloud of the COVID-19 pandemic and whether we will be out of the woods by the time the FIFA event kicks off.
"The blessing I think we have is that we're far enough out from the pandemic now that we've learned a lot of lessons in the past two years, and even in the past few months, like with the Women's World Cup in New Zealand, having to deal with the present wave of Omicron that has been really instructive to us," she said.
VIEW ALL
"I think the key thing for us is being really agile, being adaptive to scenarios, having a lot of different plans in place. And I think one of the big challenges for the team has been planning for multiple scenarios and multiple outcomes. From my perspective, the main benefit I bring to the table is building into contracts that flexibility.
"So, you really have to have the foresight of where things could go wrong and have the conversation upfront with contracting partners of how we're going to deal with this, what's a fair outcome that we're both happy with, that we can both prepare for.
"I think that's the benefit of the event being when it is. I think no matter what happens, we will have a contingency plan for it. And it's been really a good collaborative effort working with partners to make sure that we've thought of every scenario and that there's no nasty surprises, that we can prepare for everything."
When asked the extent to which she has to be proactive rather than reactive in her current role, Ms Jackson mused: "I think nobody knew what a force majeure clause was before March 2020, and now it's all anyone talks about.
"But I think that's the perfect encapsulation of the issue, right? What is foreseeable versus what is out of your control? There's only a certain amount that you can prepare for and foresee.
"And so, I think the main thing for me is ensuring that you have strong relationships with your partners, that you're transparent with them at every stage and that you have a good sense of communication with them because I think in sports and events, relationships are very important.
"You can't necessarily have an adversarial approach; you have to build a long-term relationship to work together so that there might be a scenario that arises where they might have to give a little bit. And so, you need to make sure that you can rely on that relationship, that they have that trust in you that they're comfortable with that."
When reflecting on the need to be proactive or reactive in navigating the triage of urgent priorities, Ms Jackson noted that it is one of the inherent challenges of an in-house role.
"I don't think any in-house lawyer would feel differently; everything's urgent all the time to the business. I think the key difference that I found in this role is that being at that executive level, you get more of a sense of the business' priorities. And so, I think part of my role in guiding my team is to understand those overarching priorities and map work accordingly," she said.
"But every department feels that their piece of work is the most urgent, and they all have their own drivers and their own goals. So, what I always encourage my team to do is come to me if they're sensing a lot of pressure from the business, and then I can step in at that level and either tell them, 'Yes, this is urgent, you need to prioritise this', or communicate with the business and manage that relationship there and let them know that we're getting to it as soon as possible, but unfortunately, we have a couple of other priorities we have to deal with first."
Building strong relationships internally, Ms Jackson surmised, is essential in overcoming these challenges.
"When you have those strong relationships internally, then people will, again, trust you to understand that you're managing prioritisation best. I think that if they sense that you're a collaborative partner, they'll know that you're not saying no, just because you want to; you're saying no because there genuinely is something else going on.
"People in events do understand that there's a lot of urgent priorities going on at the same time. We're really lucky to have such a great team at the Women's World Cup," she said.
In the same episode, Ms Jackson discussed why she finds contract legal work so enticing.
The transcript of this podcast episode was slightly edited for publishing purposes. To listen to the full conversation with Emily Jackson, click below: