Goodbye job applications, hello dream career
Seize control of your career and design the future you deserve with
Tech can help in-house lawyers 'make a big impact' with minimal effort and spend
Despite efficiency being high on the priority list of legal departments, technology remains a key challenge for in-house lawyers. However, this pair said that the implementation of this tech doesn't have to come with effort or high budgets.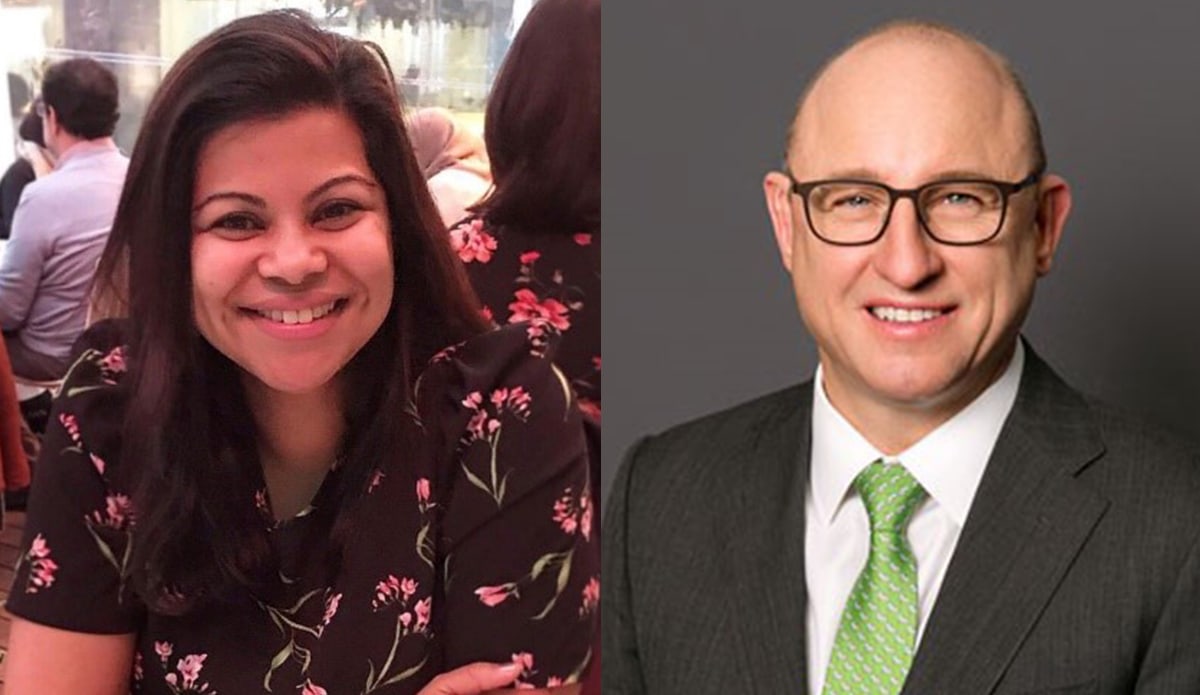 Samantha Sachdev is the content management analyst for corporate and commercial law at Wolters Kluwer in the Asia-Pacific region, and Justin Coss is the group general counsel and company secretary at Noumi Limited as well as the most recent president of ACC Australia (Association of Corporate Counsel Australia).
You're out of free articles for this month
To continue reading the rest of this article, please log in.
Create free account to get unlimited news articles and more!
Speaking on a recent episode of The Corporate Counsel Show, produced in partnership with Wolters Kluwer, the pair discussed key challenges for in-house counsel, off the back of the annual In-house Counsel Trends Survey Report for 2023.
Released in June, the report examined key practices, areas of concern, and challenges for in-house legal counsel over the course of the last year that will shape the future of the profession.
In terms of how senior lawyers can become more proficient with new tech, Mr Coss said there are a number of practical steps that can be taken.
"In my experience, having come into a number of organisations which have very low or nil use of legal technology, there's a lot of low-hanging fruit that even technological dinosaurs like myself can seize upon and get really good wins in a short space of time. A great example is whistleblowing platforms. There's a few of them out there," he explained.
"Most of them are really good, some better than others, but you can't really go wrong. And every organisation needs something like that. Also, document management [and] matter management software, those are two key areas that survey participants indicated they have a high interest in. There are so many out there. Again, most of them are really good, some better than others. But do your research, and I think you could make a big impact with actually quite minimal effort and minimal spend.
"In practical terms, it's sometimes extremely hard to earmark time for everything, but it's certainly well worth the investment and in terms of efficiency and also being able to produce sensible reports to senior management that are showing the impact that in-house legal teams are having, it's worthwhile making the investment. So, you've got that demonstrable data about how legal teams are improving the organisation's strategic deliverables."
As such, clear communication between in-house legal departments and the commercial in-house clients is key moving forward.
VIEW ALL
"The first couple of questions you should be asking your commercial instructor is, 'OK, how important is this? Tell me why so I can prioritise it effectively, and tell me when you need it'. Then you've got to have the strength to effectively stand up to the commercial person and say, 'well, look, with the resources that we have at the moment, the best I can do for you is Friday, or what have you. Is that going to work for you?'
"And if not, then you have to reprioritise something. They have to understand that someone else is going to slip in the queue behind them if that's the case. And quite often, that will end in a very sensible prioritisation discussion. Use technology, don't reinvent the wheel, [and] have a discussion with your peers and other organisations to see if they've got a smarter way of doing things. You don't have to put in 100 million hours if it's not required; somebody else has found a faster way to do it," Mr Coss added.
"The other thing I'd also add is prioritise wellbeing. Because if you're working all the hours and all the days and the weekends that you can, you're not going to be producing your best work. I don't care what you say. Take time out of your schedule to focus on not only your family, your friends, your health, all those important things that can get you into a much better and more efficient headspace to, again, work smarter, not harder."
Wellness in the in-house space is of the utmost importance, Ms Sachdev agreed, as in-house counsel are a "very important part of society". "They have a very unique set of skills. They're technically brilliant, but they've also got the soft skills and the problem-solving skills to be able to sort out questions in a fast-paced environment. But like Justin said, I think the report really reminds counsel to take care of [themselves]. Sometimes, it's difficult to have those less comfortable conversations with the business when it's needed. But they're important about realistic time frames to complete work in a more complex commercial setting," she said.
"Those conversations about flexible work balance, like to manage that large workload, the reality is the less time you travel in, the more time you save to work on the matters. But that's got to be balanced against actually staying close to the business, right? So that's a bit of a balancing act. Don't be afraid to ask for it because if you're asking for it, more than likely, there's a whole set of in-house counsel that need it as well."
The transcript of this podcast episode was slightly edited for publishing purposes. To listen to the full conversation with Samantha Sachdev and Justin Coss, click below: