NewLaw players must grow to remain relevant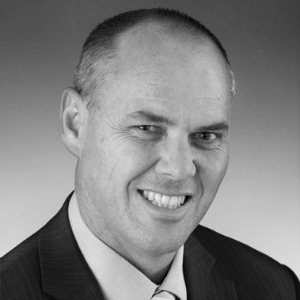 NewLaw firms must increase their scale and geographic coverage in order to stay relevant as traditional firms begin to imitate their offerings, according to the co-founder of AdventBalance.
AdventBalance co-founder Ken Jagger (pictured) says clients and lawyers have embraced NewLaw entrants for their alternative service offerings and career paths respectively, but traditional law firms did not initially react as positively.
"It's fair to say for the first five or six years, [traditional law firms] ignored [NewLaw] and hoped it would go away," Mr Jagger told Lawyers Weekly.
"They took the view that it was just a cycle and things would go back to how they were but that's just not the case. The landscape in the legal profession and professions generally frankly has changed forever."
Mr Jagger said traditional firms – having realised NewLaw isn't going anywhere – have stopped ignoring it and are "starting to look and see how they can make it work in their own business".
"There are a few firms who have definitely looked at the NewLaw models and are starting to imitate."
Mr Jagger said there are four key ways traditional law firms are imitating NewLaw – opening outsourcing centres, launching flexible lawyer offerings, embracing alternative billing models and using technology to enable remote working.
"Some firms are doing all of those, some are doing a few, but there's no doubt that everybody's looking at it."
Mr Jagger said traditional law firms, especially the large ones, are well-placed to do these things, which could be cause for concern for NewLaw players.
"They've got huge scale, they've got great people, they've got global coverage, they've got the capacity to deliver what their clients want, and what I would say to the NewLaw players is that the start-up phase is over and we all need to get scale to compete," he said.
"NewLaw firms need to be more than just start-ups. They actually need to be profitable businesses that can sustain growth and we need to get geographic reach ourselves and unless we do that there is a risk that some of the traditional firms might get this right."
Mr Jagger said this was the reason behind AdventBalance's recent merge with UK-based Lawyers on Demand (LOD), with AdventBalance set to be known as LOD from mid-October.
"Our clients are the same clients as the large international traditional law firms and so just like they want their traditional providers to be in the places in which they operate, so too do they expect that of us," he said.
"So the main reason for the merger was to get that geographic reach and to get that scale to be able to provide large-scale teams to these international clients."