Firms must alter business model to survive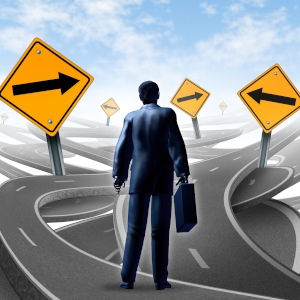 Law firms must change the way they win work, the way they do work and the way they organise their leadership if they want to remain relevant, according to Beaton's executive chairman George Beaton.
Speaking at the ALPMA Conference last month, Mr Beaton addressed four adverse forces affecting law firms beyond competition – supply of talent, clients increasing buying power, new entrants to the market and NewLaw substitutes.
In order to stay relevant, law firms need to alter their business model, he said.
Mr Beaton pointed to the differences between a firm's business strategy and business model, stressing that firms must have both.
"Your business strategy is 'who do we serve, what do we offer and what differentiates us', in other words why should clients prefer us," he said.
"But more important than your competitive strategy right now, because of the economics of practice, is the business model that you're operating."
Mr Beaton said a business model is based on three questions about how to make a profit – how do you win work, how do you do the work and how do you organise the leadership.
"What we know is that you can have a very successful competitive strategy and make no money," he said.
"It's getting harder and harder, and there must be a better way and the better way is going to be found in thinking through the lens of your business model and then in that business model how do you compete."
Mr Beaton described how traditional firms have operated, comparing that to how they should be aiming to do things now, taking a leaf out of the NewLaw book.
First, in relation to winning work, traditionally firms have primarily operated through personal brands, with lawyers being both the sellers and the producers, and charging on hourly rates.
NewLaw firms, on the other hand, are corporate brands, separating sales from production and embracing alternative fee arrangements.
Second, when it comes to how work is done, firms have traditionally tried to attract the best legal talent, using sustaining technologies to make lawyers' work more efficient.
However, the NewLaw way is to focus on business-savvy lawyers on flexible work arrangements, using disruptive technologies that are increasingly substituting for lawyers' work.
Finally, in relation to the firms' organisation, traditional firms tend to be partnerships with small numbers of equity partners to ensure maximum return per person.
But nowadays, NewLaw models are often corporately owned with external investment and they have the discipline of external shareholders.
"So what do you do? Do not ignore your business model and do not assume you have to keep what you have because it's been that way for a decade or five decades," Mr Beaton said.
He said if firms wish to stay relevant, they must discard their old ways and embrace NewLaw models.