Top 3 obstacles hitting legal profession revealed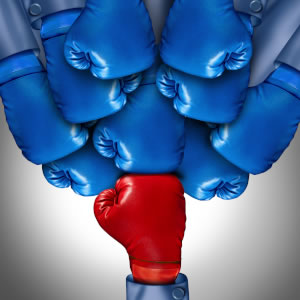 There are three distinct challenges facing the legal profession that have the potential to forever alter the way services are delivered, according to one CEO.
Speaking at the GlobalX Legal Solutions' 'A Shifting Legal Landscape' industry luncheon, GlobalX Legal Solutions CEO Peter Maloney (pictured) shared the results of a recent white paper conducted by the group, which surveyed 300 law firms.
The white paper, Workflow is Not a Dirty Word, revealed that there are three main obstacles facing law firms today.
"The overwhelming, number one challenge is that law firms are being challenged to deliver more for less," Mr Maloney said.
"What does more for less mean for law firms? It means more service, more connectivity and more transparency. Firms that can't think about [more] service, connectivity and transparency for the customer may struggle to deliver services."
Mr Maloney said the white paper revealed that in-house legal departments are under increased pressure to reduce costs, and are doing so by seeking reduced prices from external law firms. He noted that between 2012 and 2015, in-house spending on external legal advice decreased by 25 per cent.
"Eighty-five per cent of the firms [surveyed] view increased price competition as permanent. They don't see it going away," he added.
The second challenge facing the legal profession is disruptive pricing, according to Mr Maloney.
"The overwhelming feedback [from clients] is 'I don't want to pay for billable hours any more'. That model, whilst not dead and highly appropriate in some areas, is not a preferred model, with fixed and capped fees being favoured more," he said.
"Seventy per cent of respondents said that they'd already dipped their toes in the water and started to use alternative fee arrangements."
Mr Maloney noted that of this group, almost 40 per cent estimated that between a quarter and half of their firm's work is conducted under this fee structure.
"[However] fixed fees is largely [affecting] those areas of law that are very forms-based and very document-heavy," he said.
"The dominant areas of fixed fees are property and conveyancing, wills and estate and some family law. It's not [affecting] M&A, insolvency and commercial litigation [as much]."
Mr Maloney said the third challenge facing the legal profession is new forms of competition.
"Our survey showed 11 per cent of Australian firms are starting to lose revenue to NewLaw firms," he said.
"Seventy per cent of respondents view NewLaw as a permanent form of competition."
Mr Maloney noted that clients no longer choose a law firm based solely on brand, reputation and referral, adding to the likelihood that NewLaw firms will be chosen over more traditional ones.
Looking ahead, Mr Maloney said while the Australian legal market is facing increased price competition, increased demand for alternative fee arrangements and new competitors entering the market, "such disruption presents opportunity as much as it does a threat to the status quo".
He noted that law firms can face these challenges head-on by creating more efficiency. In his view, and in GlobalX Legal Solutions' view, the tool with the largest capacity to increase efficiency is workflow, he concluded.